The untimely passing of Satoru Iwata has led to an outpouring of condolences from people both inside and outside the game industry, for good reason. Iwata was not only a thoughtful business leader, but also a committed person who worked his way up the ranks in the game industry, as a programmer at HAL Laboratory to the head of one of the most powerful entertainment companies in the world at Nintendo.
We've gathered just a handful of quotes that reflect Iwata's personality, influence, savvy, and his opinion on video games -- where they are and what he thought they should become. His influence will be felt for decades to come.
"My actual last work on programming happened when I was working as the general manager of corporate planning at Nintendo. Something happened and the Gamecube version of Super Smash Brothers didn't look like it was going to make its release date so I sort of did a code review for it (Wry Laugh)." – Iwata, also a talented programmer, admits in a 2014 interview to getting very hands-on with 2001's Super Smash Bros. Melee, even as an executive.
"I sincerely doubt employees who fear that they may be laid off will be able to develop software titles that could impress people around the world." – Iwata in 2013, explaining why he didn't lay off workers and restructure the business amid Nintendo's financial challenges.
"Mr. Miyamoto taught me a painful lesson: Content really is king. His games outsold mine by a huge margin. I found out then that engineering is not quite as important as imagination. To be honest, I was ashamed." – Iwata reflects on how his technically-superior games were outsold by luminary Nintendo designer Shigeru Miyamoto's iconic games.
"Video games are meant to be just one thing. Fun. Fun for everyone." – Iwata in the GDC 2006 keynote, "Disrupting Development."
"I truly need to reflect on the outcome of this year-end sales season, which, in my opinion, was the worst year-end sales season in the overseas markets since I became president, and I would like to bring them back on the right track as soon as possible." – Iwata sought to turn around an ailing Nintendo in early 2014.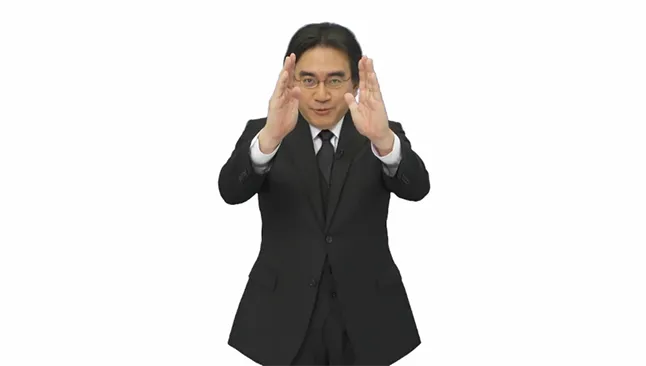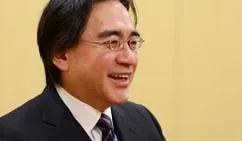 "On my business card, I am a corporate president. In my mind, I am a game developer. But in my heart, I am a gamer." – from Iwata's GDC 2005 keynote, "Heart of a Gamer."
"1. lots of patience. 2. a glint in the eye. 3. liking games" – Iwata's answer to the question, "What qualities are necessary to be a game designer?" in an October 1985 interview with Beep!
"(laughs)" – Iwata, often, in every edition of Iwata Asks.