As we approaching the midyear of 2016, I would like to provide some updates on Asian and global game market.
Based on the updated report from Newzoo, in 2015, the game market generated 91.8 billion USD globally, of which Asian public companies shared 36.2 billion USD, 32% of the total. 11.4 billion USD of this share came from outside of Asia. On the other hand, 5.3 billion USD, or 16% of the 33.4 billion USD generated by non-Asian companies came from Asia.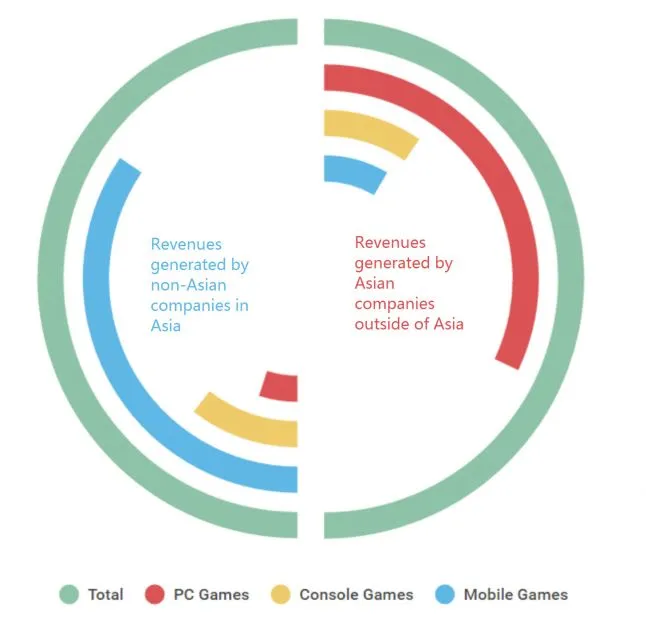 Proportion of Non-Asian Company Revenue in Asia and Vice Versa (Newzoo 2016)
Estimation goes that in 2016, game markets of China, Japan, Korea, along with Greater Southeast Asia, will generate 45 billion USD revenues.
Estimated Revenue of Asian Game Market (Newzoo 2016)
The 2016 Asian game market revenue is estimated to have mobile segment as the top generator with 20.4 billion USD, or 4% of the total, surpassing PC and MMO games which share 35%.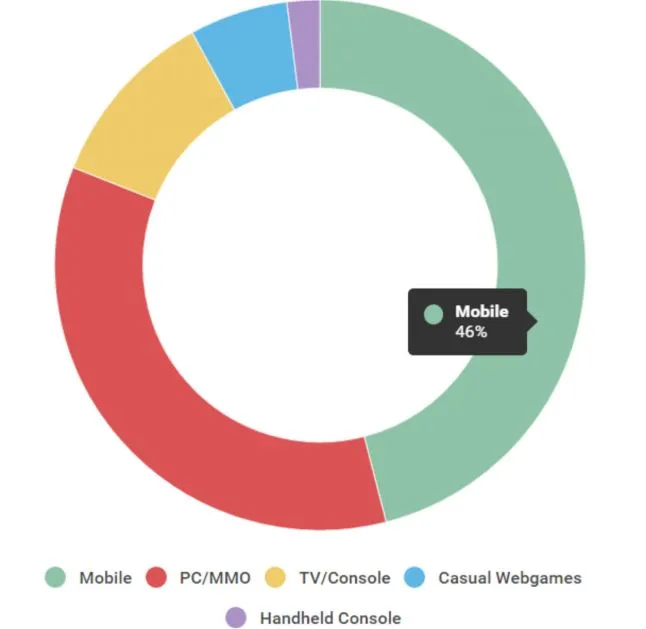 Estimated Revenue Generated by Segments in Asian Game Market (Newzoo 2016)
11 Asian countries will contribute 55% of the global game revenues. China and Japan, as highly expected to generate remarkable revenues, will each obtain 24.4 billion USD and 12.4 billion USD on game revenues, with 10.0 billion USD and 6.5 billion USD on mobile revenues.
Other than the two Asian giants, other countries including Korea and Greater Southeast Asia, are expected to generate a total of 7.7 billion USD on game revenues and 4.0 billion USD on mobile revenues.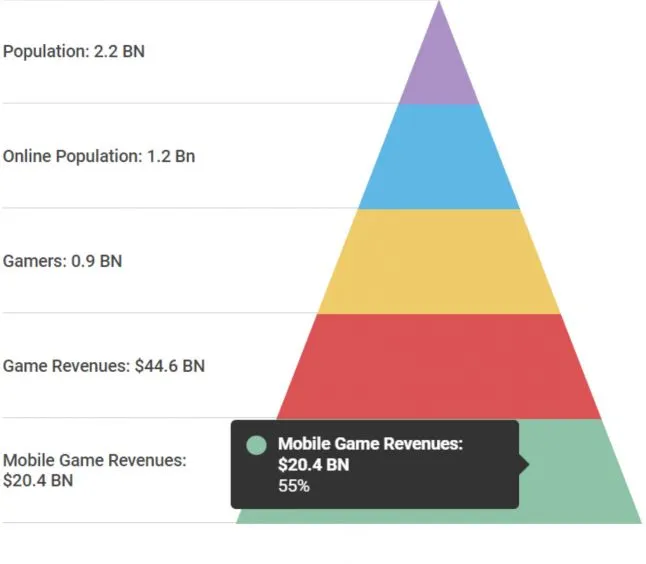 Asia Countries Will Contribute 55% of the Global Mobile Game Revenues (Newzoo 2016)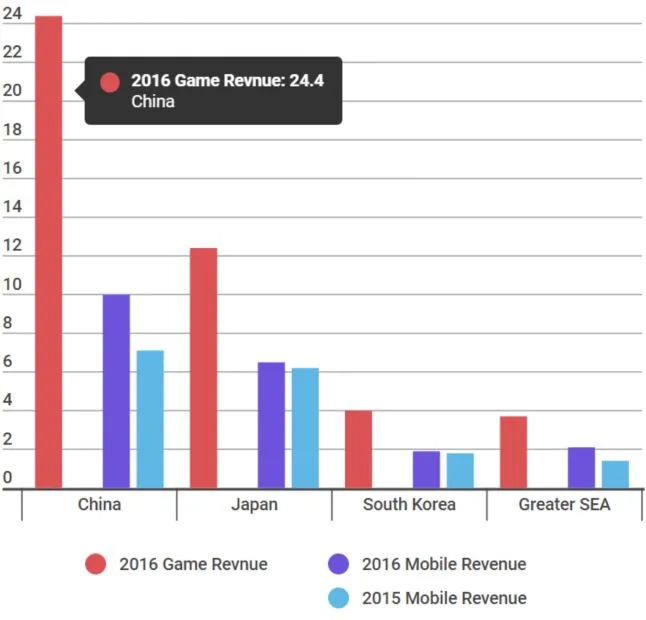 2015 Revenue and 2016 Estimation of Asia Game Market (Newzoo 2016)
As usual, the revenue of Asian companies is holding its impressive growth trend. I am very optimistic that the trend will continue. The estimation is basically in line with my thought that, mobile will also overtake PC became the most important platform in Asia. So, for game companies who still focusing on the traditional PC platform, it's time to put together a plan to step into the mobile segment.
You can download the original report from here.
See Original Blog Post on Linkedin
You can check out my other Blog Posts here
Seasun is a leading Chinese online games publisher focused on creating high quality games/game engines that push the boundaries of player experience in action entertainment. The company is also involved in small-medium sized investments for game studios worldwide. We have recently started up our U.S. studio in Redwood City, CA to create top quality content for the western market.
Seasun has shipped many successful titles, including the popular MMORPG series JX (http://jx3.xoyo.com/), the MMOARPG titles First Myth (http://fs.xoyo.com/index1) and CQ (http://cq.xoyo.com/), along with our FPS MAT (http://xd.xoyo.com/). The "JX" series has grossed more than $250 million and has achieved a daily active user count of 3.3 million. Our first game for the western market is Relics of Gods (http://rog.seasungames.com/). We are currently building a special team of highly talented people to create the technology for our next-generation MMOARPG at this studio.
Kingsoft, Seasun's parent company, is publicly traded in the Hong Kong Stock Exchange (SEHK: 3888) with market value of 3.8 billion USD. Kingsoft has created 3 other subsidiaries alongside Seasun: Cheetah Mobile (NYSE: CMCM), WPS Office, and Kingsoft Cloud Service. Kingsoft has over 4,000 employees worldwide.