Your game needs players and this guide will show you how game publishers drive users to their games without being featured in the Appstore or on popular review sites.
4 Steps to Market Your Game
Research > Plan > Test (advertise) > Optimize
Here we will cover some of the tools game companies use to find their gamers and show them engaging marketing content! Large companies devote a lot of resources to find the most effective ways to reach gamers and you can learn from their experiences.
1) Research
You'll need reliable information to plan your marketing and can get it from many sources here are some popular choices:
Competitor Research Tools (Whatrunswhere.com –adbeat.com– Google Trends)

Advertising companies (Search for top networks in your vertical and call them – Google, Facebook, Game Specific networks etc)

Analytics companies ( Distimo- AppAnnie, Swrve, Fiksu)

Ask your Players (Test your current players and learn from experience)

Industry articles (Gamasutra Blogs)
Build your Marketing Plan by Asking Questions
A) Who do your competitors target? (Age, Interests, Site Types, countries)
Knowing your audience well is crucial and one way to find out is to study your competitors:
AppAnnie.com – will show you how long your competitor's APPs took to climb the charts and give you insight into their App Store category targeting.
Whatrunswhere.com – will give you a list of sites your competitors advertise on, which ad networks they use and which countries they target. ( You can even download their ads and see which are shown most often)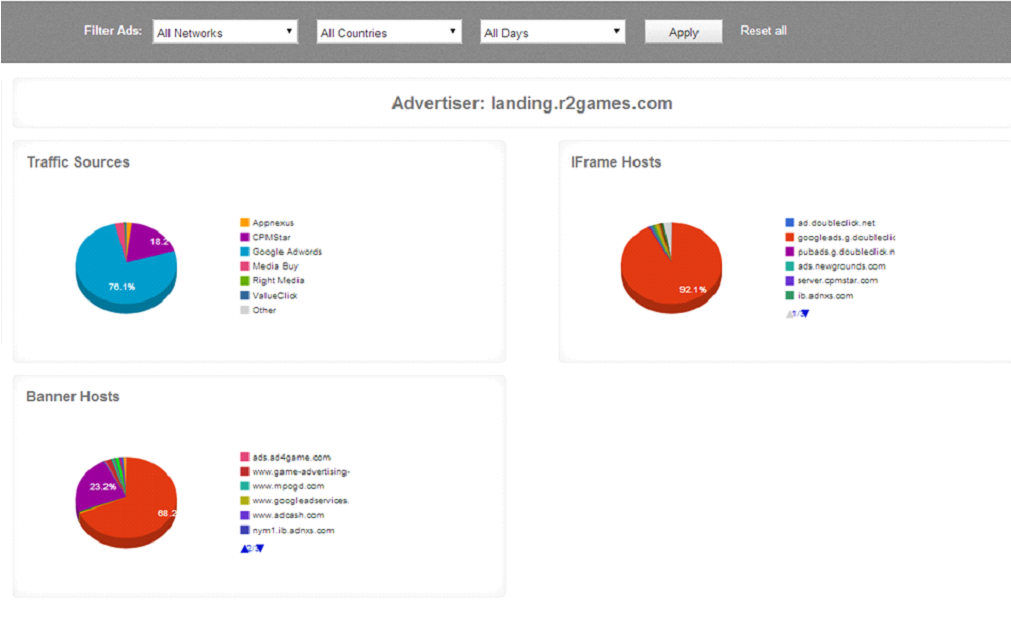 Ad Networks: Find a good ad network to partner with and they will help you with a wealth of best practices and user targeting information. (Many game networks aim for 20-34 year old males)
Ad networks want you to succeed so they can generate more business and normally are happy to help you plan your overall marketing including giving advice on your site and helping you figure out what works for similar games in your market.
Google Analytics User demographic data:
If you have an analytics back end system you can find what interests your gamers.
You can also try checking Google trends to see which countries your game is a popular search term in.
B) How do users interact with the best games? (User Funnel)
Do your competitors offer daily prizes for Facebook friend shares?
Do their landing pages require a password confirmation or do you need to only enter your password once (single-opt in)?
Visit your competitors' site/landing page and become a player. When you do you'll notice a lot of details to help improve your own user funnel.
Everything about your website from your landing pages to your game loading screens could influence your players to stay and tell their friends or find another game.
For more information on landing page and web page design check out:
This book will show you how to build trust through your web design and make sure that users are getting the information you want them to find.
+
Try it Yourself #1
Try to write down the steps a player takes from seeing an Ad until he registers in your competitor's game.
How does your own game compare?
Are there more steps or less - Is the process easy to follow?
Do they give players a lot of choices or guide them directly to their game registration?
C) How do your competitors design their marketing materials?
To check on your competitor's ad designs you can try:
Competitor research Services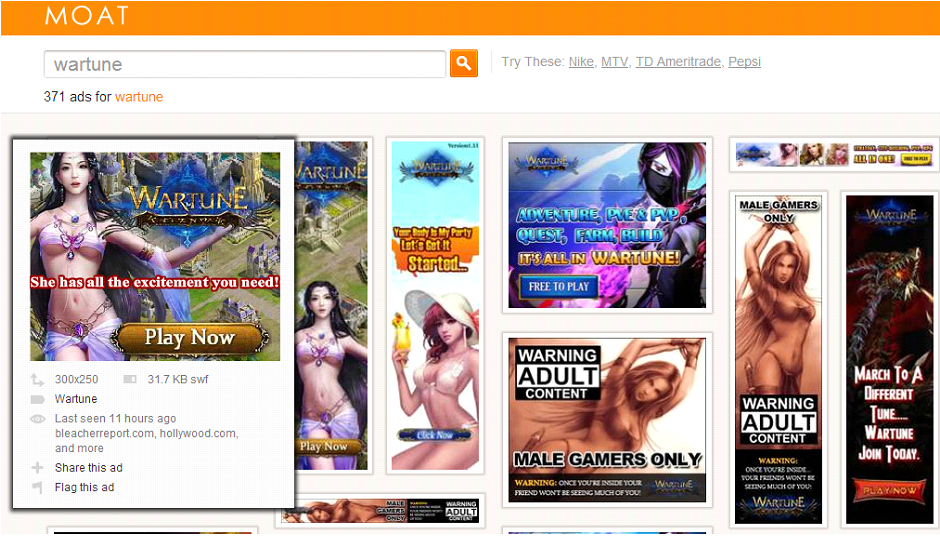 Visiting their website
Most successful game publishers do two important things on their websites:
Advertise their own games (you could find some of their strongest ads shown on their site)

Use remarketing lists to recapture users
Try it Yourself #2
Get captured by the remarketing list of a large game portal and see if their ads start following you around the internet. (
www.Kabam.com
and
www.R2games.com
should both be using these remarketing lists)
To find out if a website is tracking users on a particular site open up their Html code or download this Google Tag asssistant tool:
Tip: Monitor Google trends and use Adwords search planning tools to see how many people are searching for your game and site.
NEXT POST:
Mobile Marketing and F2P Resources >>