March 1st 2014 is when we moved into our first office, and is also when we started working on Fragments of Him full-time. Since then we've learned a lot about making games and running a business. This blog post will go over some of the lessons we've learned and mistakes we've made.
Setting up shop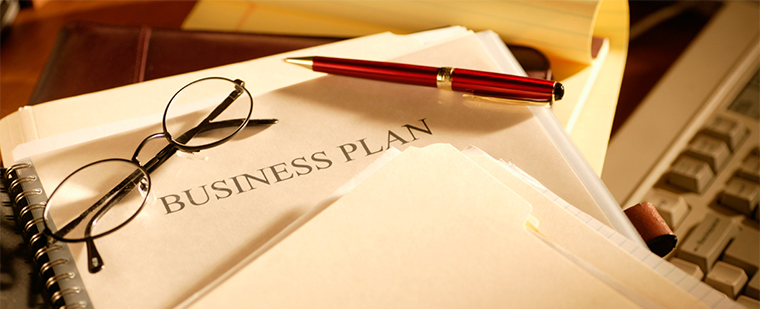 We officially registered with the Chamber of Commerce on the 8th of March 2012, with a different name than SassyBot Studio. In this period Tino and I were still in college so setting up shop early gave us some time to figure out what it takes to run a business while there was still little risk involved. Signing up to be a company in the Netherlands is cheap and easy (all it takes is a single meeting). Running a company, however, isn't.
We used the roughly 2 years of start-up time to write up a contract between the partners. Some of what this contract covers are things such as splitting of profits & losses and what happens when a partner leaves the company. There are a lot of things to think about and talk about with your business partners, so make sure you spend the time to do so or it might come back to haunt you. In the Netherlands you can get a basic template contract provided by the Chamber of Commerce (at least for our type of company). We amended this with a couple of points that we thought were important. Make sure to get a lawyer involved if you want this to be 100% secure.
We also joined a government funded organisation called Starterslift that helps startups with business, legal & financial support (including loans if required). They helped us lay many worries to rest and answer questions that would normally keep us up at night. In return, Starterslift asked us to fill out a yearly report (takes roughly 15 minutes to fill out). Try looking around in your area to see if there are anything similar startup support organisations, I'm guessing some of the bigger universities will have similar services and facilities available.
Spend some time to get your name out there, start networking. We picked up some minor contract
work along the way, which wasn't only great for having the extra bit of cash in college, it also helps you build up a portfolio and a network of people. Our very first client is still with us to this day and we regularly benefit from those long term relationships.
Running a business
Something I was told by almost everyone, was that running a business actually costs you a lot of time in simple overhead. At the time this sounded silly, and it was at first. And then you realised that there's actually a lot of things you have to do outside of building games. There's bookkeeping, public relations, communication with clients, team management, update all the various relevant social channels, acquisition, travel to meetings all over the place and in between all that there is the challenge to find time to develop a game.
Whenever you make a planning, add time to manage these things. We certainly didn't think about everything, so make sure you dedicate time to handle the various other things that come up, including contract work.
Administration and taxes

If there's one thing I hate doing, it's my bookkeeping. I find it tedious, boring and I'd rather be writing code instead. However, it seems that the government is quite keen on everyone keeping track of what they're doing with their money. I have spent roughly 2 weeks studying up on bookkeeping, making up a balance and in general how to handle money for a business. This is time well spent and you'll hate yourself if you don't do this right from the start.
We got an accountant to check if we're doing our bookkeeping right, but you can also just pay a bookkeeper if you can spare the money. Just make sure to do everything according to the rules. If you're in America you'll probably need to hire someone to file all of your taxes. In other countries, like the Netherlands, most of this is actually not that difficult to do (but you should probably always get an accountant. You don't want to make mistakes here that may bite you in the ass after a couple of years).
Keeping the lights on
This is a recurring topic with almost every entrepreneur, where do you get money from? Well in our case we looked for government funding. There are a lot of people looking at the same bag of money, so you better prepare one hell of a pitch. Browse around on your government websites, there's usually a lot of funding that applies to games (multimedia, art, innovation in technology, and even cultural funds). Adriaan de Jongh, from the game studio Game Oven, has written an article on how they managed to receive funding for their game concept from the same fund that we had success with.
Hey Dutch games industry! I wrote an article on how Bounden got €35.000,- from the Gamefund. Application + tips here: http://t.co/c3T5D6edGy

— Adriaan (@AdriaandeJongh) February 19, 2015
Something that most of us will end up doing while developing our first game, is contract work. Contrary to popular belief, this rarely ends up being "make a clone of this game please". We've had a wide range of projects coming our way, and all of those ended up being an interesting experience. Finding contract work however, is a completely different beast. Remember how I mentioned that you should start building up a network as soon as possible? This is why. If people know what you do and what you could mean to them, it's likely that they'll think of you when something in the general area of games pops up. Animation? You can do that. App? You can probably do that. There's a lot of areas of expertise that you can cover with a game development studio, make use of that.
Making a game is great, you know what's even better? Having food on the table every day. You're a business now, think like a business.
Marketing
For some reason, this has become some dirty word to many game developers. Marketing, however, is quite possibly one of the most important things you do as an independent game developer. Marketing takes time and you can't expect to reach the audiences that matter to you with a single push effort when your product is released. With any released product, you would like people to know about it and buy it if it is any good. As a proof in point, in the past we have shipped a little game called Small Bang Theory to Ouya, Android, and iOS supported by a website and a press release. It is no secret that this has not been a success in sales although it has been a success in valuable lessons learned. We believe that one of the reasons this game did not do well in sales is that it did not provide an appealing value proposition and that it did not reach enough people. We fault the latter to a lack in support from fans and followers that will gain us the outreach we need for when one of our products is released. So what have we set in motion since then and learned about this in the past years?
Blogs
Every 2 weeks (we miss one every now and then, things get busy!) we post a blog about things we have going on at the office or updates on the game. As with every form of public outreach, consistency is very important. Try to stick to a schedule as much as possible and people will frequently return. Our blog contents have reached around 30000 people last year, just using our websites.
Setting up a blog is trivial, especially if you know how to make games. Grab a domain & hosting and set up a WordPress blog, most companies allow you to set one up from within their backend panel. Find yourself a nice template (if you have knowledge in building websites, customize one to your liking) and you're good to go. Do some research into what's cheapest in the long run, most companies charge you $1 or so for the first year, and then ask you way too much for all years afterwards. If you need a recommendation for hosting a website in the Netherlands, get in touch with me and I'll send you in the right way.
Twitter
If you aren't on Twitter yet, you should. There's an amazing amount of indie devs on Twitter, and it's a great way to get in touch with them. It's relatively easy to start buildin relationships with other devs & journalists. You have to get used to typing in 140 characters, but that won't take you very long. Do note that your message will get buried insanely fast, and it's difficult to keep your messages relevant for longer than a minute. We're currently around 450 followers, how many people we can effectively reach from our Twitter account is not known (I assume not that much, since Twitter moves very quickly).
Facebook
Even after recent changes that your Facebook messages will most likely not be shown to a lot of people, it's still worth it to maintain a presence. There are a lot of people that actively use and search Facebook. It makes it easy for people to get in touch with you and to start a conversation. We try to keep our posts on Facebook limited to high quality post (and usually around 1 per week), as to not spam our followers on Facebook with random things. You can be a bit more lenient with this on Twitter. Currently, we have 477 likes on our Facebook page, giving us a reach of around 500 people per post.
YouTube
Tino started up a SassyBot YouTube channel back in 2013, mainly to post our teasers & trailers, but in January 2014 he decided to make a video tutorial called "Lightmapping: 3ds Max to Unity". So far we have made 5 more tutorials, which seem to be in high demand on YouTube. As of today we have over 1400 subscribers and almost 140000 views on our channel with the channel peaking at 2000 views on a single day.
While this probably isn't the regular approach that you will find regarding YouTube, we found this to be very worthwhile. First of all, we are helping other devs by sharing knowledge that we gained over the last year(s). Secondly, our company name will be out there for a lot of people to see, and we even had people email us for contract work after seeing a tutorial on YouTube.
Data Management

I will keep this one short. Back up your data. Back it up somewhere that isn't at your work station. There have been too many cases where something happened at the work station of a developer, amounting in the loss of weeks or months of work. People can rob you, fires happen, floods, cyclones and whatever else that could potentially happen in your part of the world.
We use Tortoise SVN for our version control, and have this running on a server on the other side of the country. If something happens to all our computers at the same time, we can just get new computers and pick up where we left off. While this is something that you may never actually need, it is good to have the safety net set up for when you need it. You will thank yourself if something does happen.
So far we haven't had anything major happening to us, but it's good to know that whatever happens, your game is safe. Ah, it is also nice to not have to transfer project files using USB sticks by the way.
Planning
One of the issues we had throughout last year was that we did not have a very clear planning on how long things would take and how much there was left to do. We already used Google Sheets to keep track of tasks, scenes, locations, characters & other random stuff. What we added later was an estimation of how long each task would take (based on tasks we did earlier that year).
We have a detailed list of everything that needs to be done to complete the game. This includes audio, animations and even how long it will take to implement the interactions in the game. We then keep track of how long it took us to do each task and map that out in a Burn Down Chart. Here's what our current chart looks like.
It takes some time to set all of this up, and it might be difficult to estimate what you exactly want to have in your full release, but it's worth knowing the road ahead. It's also very satisfying to cross things off a list.
These were all the lessons that we could share from the top of our heads although I can imagine there are many more that were overlooked. As always, if you have any questions or want to discuss something with me. You can find me on Twitter @elwinverploegen.