Since AR/VR is a hot topic at present, I would like to write something about it this time.
As early as April 2015, Digi-Capital forecasted that AR/VR would hit a 120-billion-dollar revenue by 2020, with AR taking around 90 billion and VR 30 billion dollars (1). Breaking down the 120 billion dollars, there are three major categories: content, hardware/distribution, and software/platform/delivery services.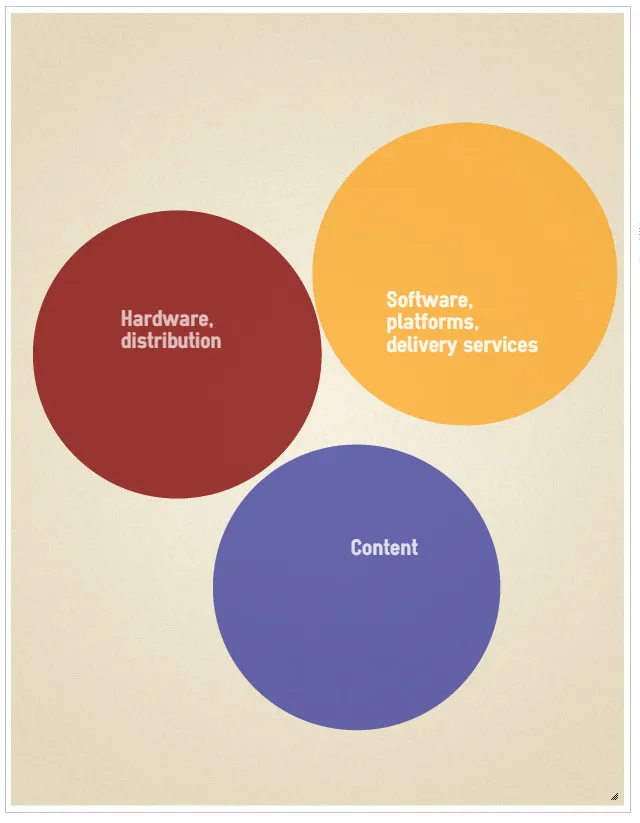 AR/VR Revenue Generator (Source: Manatt Digital Media, 2015)
The application of AR would be not only for entertainment but cover all aspects of our daily life including medical, education, business, etc. In 2013, German developed the AR app for surgery. Textbooks in Japan also use AR to elaborate on the contents by illustrating 3D images through the smartphone (2).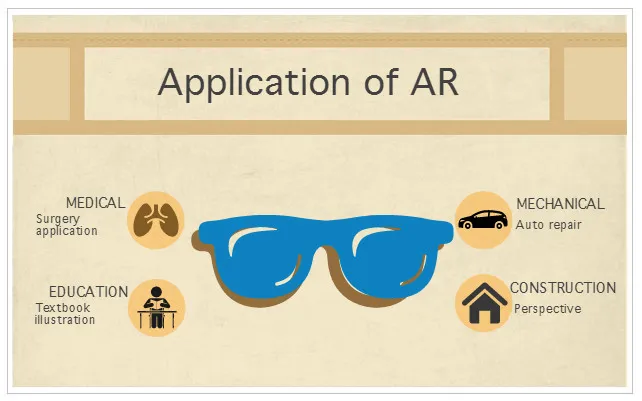 Global Application of AR (Source: ARinChina, 2016)
The top revenue generator of AR industry is hardware. Compared to VR, AR is partially based on an open world, which leads AR market towards the smartphone and tablet section. With similar economics to the device market, AR is expected to generate numerous users when the time comes.
As for the VR revenue source, there are three major categories: games, film, and hardware. In the 2015 AR/VR report released by Manatt Digital Media, the analysts pointed out that approximately 50% of the VR revenue comes from games (3).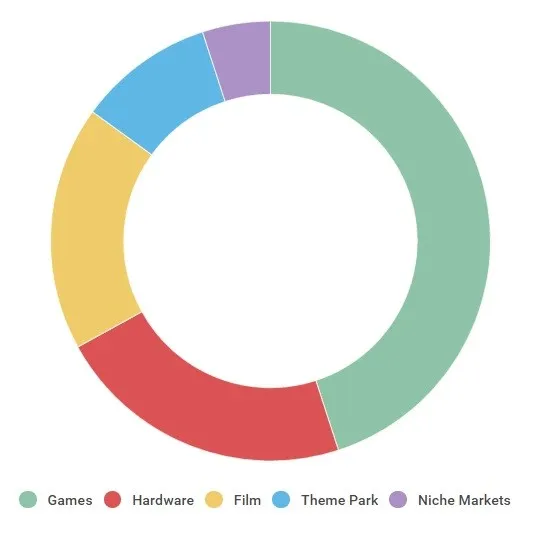 VR Revenue Sources (Source: Manatt Digital Media, 2015)
During the first half of year 2015, VR companies had already raised 248 million dollars globally. With no significant breakthrough in the technology itself, VR market is expecting a good application to trigger the explosion. As long as VR provides impressive user experience, the consumption will demand the progression of the technology itself and create a healthy ecology.
Like many people out there, I believe VR is designed for wonderful immersive experience for gamers. We can expect a thrilling experience when this technology is applied to console, PC and MMO gamers. I agree to Digi-Capital that VR could attract tens of millions of users as well as numerous developers to the industry in the near future.
In order to step into this promising market of AR/VR and to get a share of the upcoming 150 billion USD revenue, fellow gaming companies should start thinking about how to implement AR/VR into their products. With the popularization of the technology, we can expect the cosmetic implementation will be deepened to an interactive and functional one, and create a new field for the gaming industry.
References:
http://www.digi-capital.com/news/2016/01/augmentedvirtual-reality-revenue-forecast-revised-to-hit-120-billion-by-2020/#.VtoGq1grLwkhttp://www.arinchina.com/news/show-3163.html
See Original Blog Post on Linkedin
You can check out my other Blog Posts here
Seasun is a leading Chinese online games publisher focused on creating high quality games/game engines that push the boundaries of player experience in action entertainment. The company is also involved in small-medium sized investments for game studios worldwide. We have recently started up our U.S. studio in Redwood City, CA to create top quality content for the western market.
Seasun has shipped many successful titles, including the popular MMORPG series JX (http://jx3.xoyo.com/), the MMOARPG titles First Myth (http://fs.xoyo.com/index1) and CQ (http://cq.xoyo.com/), along with our FPS MAT (http://xd.xoyo.com/). The "JX" series has grossed more than $250 million and has achieved a daily active user count of 3.3 million. Our first game for the western market is Relics of Gods (http://rog.seasungames.com/). We are currently building a special team of highly talented people to create the technology for our next-generation MMOARPG at this studio.
Kingsoft, Seasun's parent company, is publicly traded in the Hong Kong Stock Exchange (SEHK: 3888) with market value of 3.8 billion USD. Kingsoft has created 3 other subsidiaries alongside Seasun: Cheetah Mobile (NYSE: CMCM), WPS Office, and Kingsoft Cloud Service. Kingsoft has over 4,000 employees worldwide.