The low product cost of f2p games compared to other paid-for-play games means there are a huge number of competitors. Attracting user at the first place is as important as keep players and monetize. I strongly recommend improving presentation flow of website for attracting process. There are a lot of articles about how to attract user in game stage, like novice tutoring, but very little about how to invite users via websites which are the entrance of games. So I write this article to discuss attracting users via portal and official website.
The first step that let gamer play your game is attracting their eyes. No matter what platform is your game in, you must let them know your game. I often found many game companies overlook this process and lost a lot of users at first step.
For example, In Facebook, there are hundreds of thousands of games. Your game have to stand up to players and invite users to play, because you have to compete with all other games on Facebook. Any slight difference in presenting game process may cause huge different outcomes. Like the information you present as the showing pictures may affect whether I would start that game, especially the cover picture have the determining effects. I don't click the picture for detailed information of this game if it haven't attracted me at the first place. Your picture should reveal the game theme and has attractive appearance. If not, it will be filtered by my screen funnel.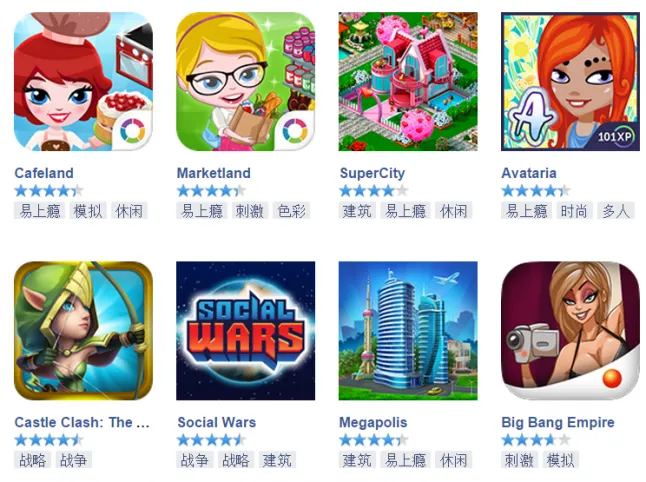 The cover pictures of the games list on Facebook are most important pictures for catching eyes
Then responsibilities turn to the popup page or a new page for introducing the detailed information of the game. On Facebook it is the popup page for user to see the screenshots and introduction article of the game. This page should help users judge the game's contents and quality. Users may start to play or click for more detailed information via official page on Facebook and individual official site.
I have constantly found information many game pages provided can't let me know sufficiently of the game contents or they just provide irrelevant pictures or more seriously no picture. I just shut up them and leave.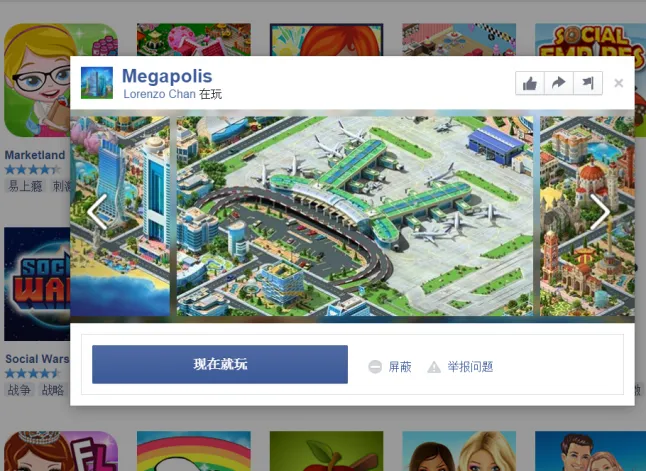 Detailed information of the game page
What the popup page provide are more than a title name and a cover picture of the game list, it includes videos, pictures and introduction article. You should provide high quality pictures, videos, and articles which precisely depict the game, impress users, and persuade they play with high expectation. That is very important but many titles overlooked, including very excellent titles.
The game official page include the more detailed information of game. On Facebook, the official page is a collection of detailed information of the game. So you should take care of it for user inferring.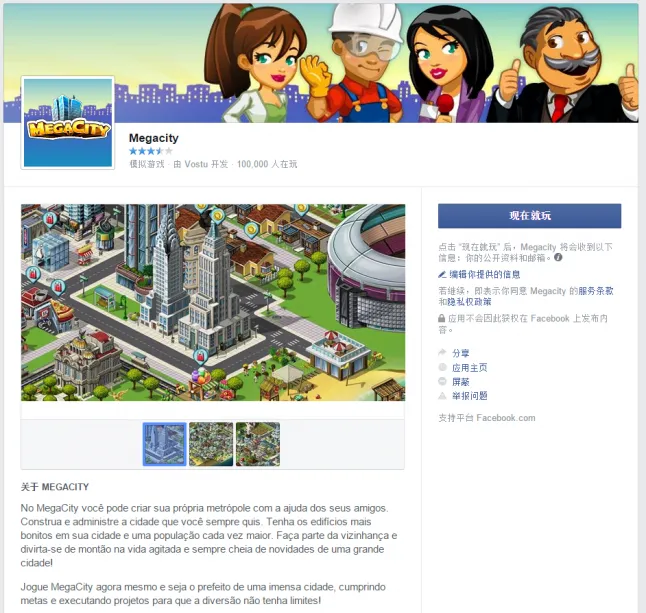 Official game page on Facebook
If your game is not on platform like Facebook. It may have an official site with independent domain.
The site has customized information of the appealing and helping utilization. You should also make the site attract user in a least time. So let me explain an official site use for example.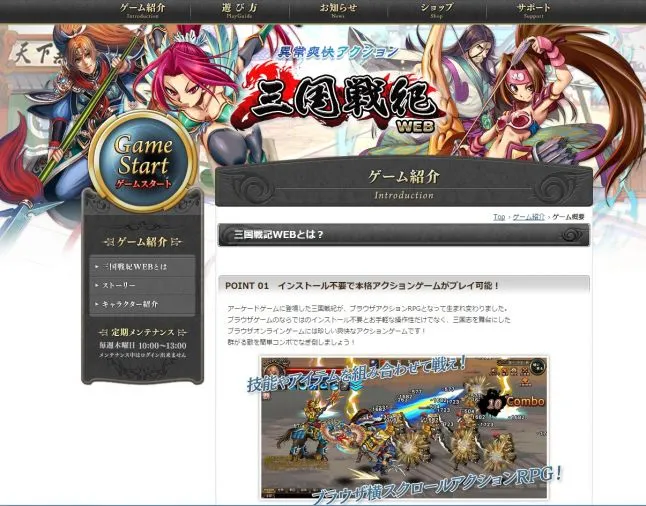 The independent official site
This site let me interested in this game at a first glimpse, because the home page reveal the game's sell point with most succinct and impacting sentences. And with the big cover picture, it gives me an impression of power.
The site's page of Play Guide reveals the system of game for me to grasp the gameplay and game system quickly, and it also have the News, Support and other relevant pages for game. What information the site provide let me quickly know what the game is and how to play, I also form a basic impressions of the game quality and content, it succeed my expectation, so I decided to play it soon. This website have fulfilled its responsibility of impressing users.