The Value of Social Sharing
The quintessential challenge of user acquisition is making your budget stretch further. Companies are constantly searching for new ways to decrease cost per download. It therefore is no coincidence that the most popular apps such as Candy Crush Saga, Hay Day, and Subway Surfer encourage social sharing. The power of being able to persuade your existing userbase to spend their time & energy bringing new users into the game can make the difference between a positive & negative ROI.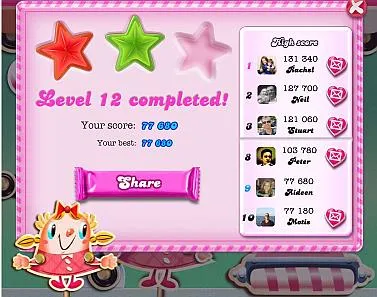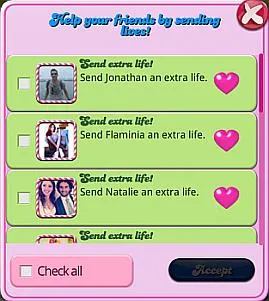 MobAd has calculated that if Candy Crush Saga has 100m active users and 5% bring 3 new users to the game, then at $2 per user, King will have saved $30m in acquisition costs.
When attributing campaign performance, a key component is effective cost per install (eCPI), this measures media spend divided by total downloads (including organic, app store rank, and social invites), the lower eCPI is, the more efficient the media campaign, and the more a marketer can spend pushing the game out. When eCPI drops below lifetime value (LTV) a marketer can & must spend as much as possible driving new users into the game, as every user that arrives will on average be profitable for the developer.
There is however a cautionary tale to encouraging social sharing. A developer, Hawthorne Labs adopted a far too aggressive version of social invites in their app, Circle: Who's Around You – the consequences was a large Twitter blowup, as users felt harangued & harassed!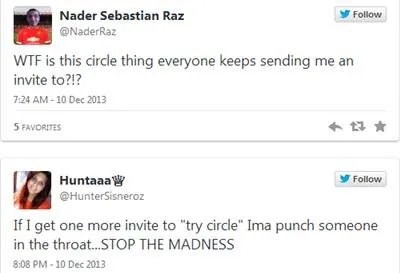 http://valleywag.gawker.com/the-worlds-new-least-favorite-app-circle-1480567495
Rates & Unscrupulous Providers
As per above, it is essential to buy media at the lowest CPI possible, however, sometimes unscrupulous providers are only able to offer low-rates because of a "catch", in this instance, automatic re-direct ads, which infuriated users. An "automatic re-direct ad" is where a user is taken directly to the app store without a click, because of javascript code installed in the banner.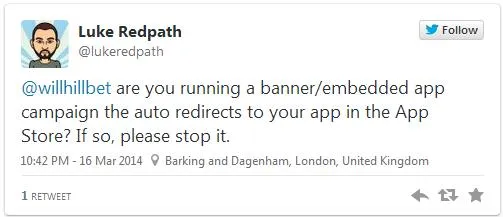 http://www.mirror.co.uk/news/technology-science/technology/william-hill-app-store-iphone-3251577
Tracking
If campaigns are tracked in-detail, all the way along the user funnel, it should be easy to detect anomalous ads & unscrupulous providers, as the CPI will be low but post-download results will perform poorly. MobAd, therefore, recommends to integrate in-depth tracking from 3rd party advertiser analytics providers and produce visual charts as well as keeping a close eye on comparable percentages eg click to download rates, download to open rates, open to monetisation rates.
In the example below media source C has an unusually high click to install rates & low open per install rates, showing that it's likely something unscrupulous may have occurred!