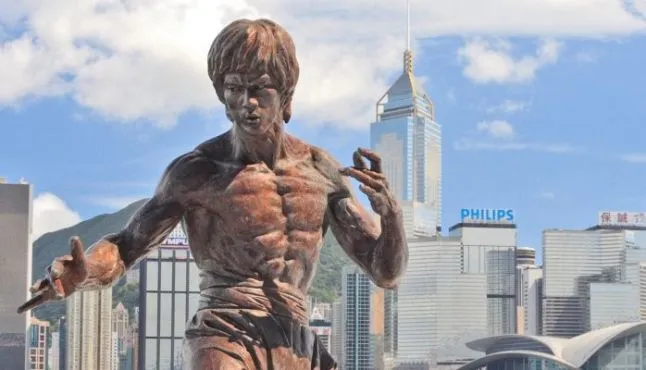 Recently, Teebik released the 2015 Global Mobile Gaming Industry Report. The report shows the fact that the number of mobile gamers in China is 383 million, with 115 million paid users.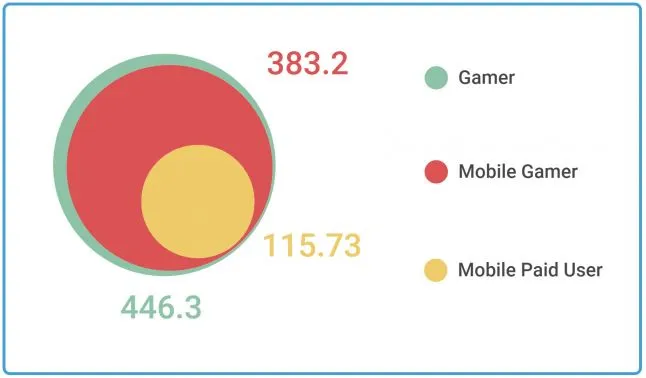 2015 Gamers Scale in China (Source: Teebik, 2015)
There are 9 RPG games in the total 26 games which ranked the top 10 income generator in 2015, making RPG the most popular genres among all kinds of mobile games in China.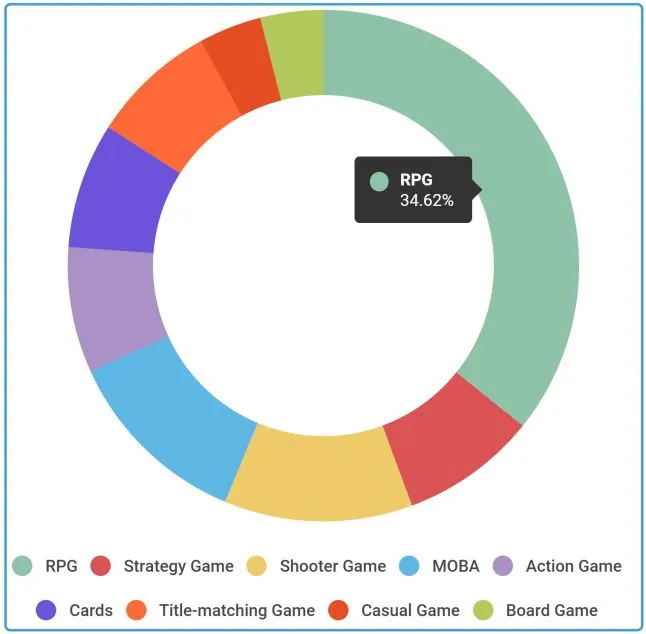 Game Genres of Top 10 Income Generator in 2015 (Source: Teebik, 2015)
It is noteworthy that gamers in China prefer martial arts games which are based on traditional Chinese martial arts and swordsman culture. 30% of the games on the list are martial arts based, which were all developed in China.
Since the low entry barrier of the mobile gaming industry, the marking is flooding with products, even though most of them are mediocre or clones. It is difficult to catch eyes even it's a good game. So, the new trend in developing mobile games is pursuing high quality to present competitive products, and the importance of IP is standing out. High standard IP with high popularity usually generates more flows. One example is a mobile game featuring a popular Chinese TV series IP that has successfully generated 1.5 billion gamers globally with expected annual revenue of more than 25 billion USD (*).
As we discussed in my previous post, ESports industry is growing in China (**). In 2014, WCA (World Cyber Arena) listed mobile gaming as an official competition event, which provided mobile game a platform to develop and expand.
Among the 20 developers listed on China iOS &Google Play monthly revenue Top10, 17 of them are China-based companies with Supercell, Electronic Arts, and Activision Blizzard listed as the only three foreign companies. Chinese mobile games developer is dominating the mobile gaming market in China.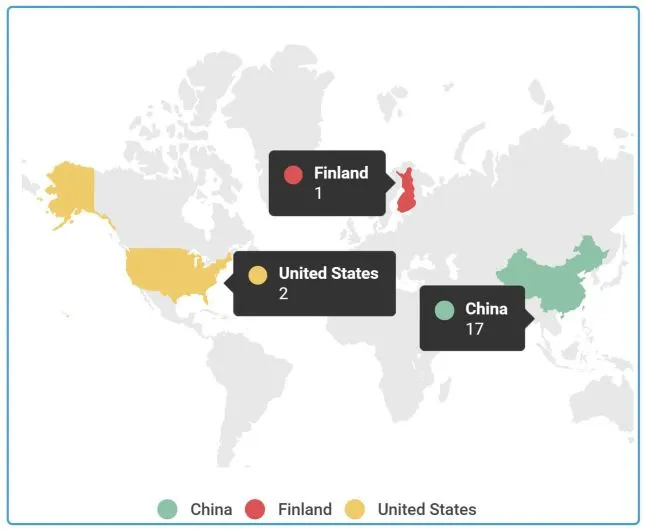 Country Distribution of Top 10 Revenue Developers (Source: Teebik, 2015)
Obviously, a strong IP Chinese martial arts mobile game with RPG elements would be very successful in the China mobile gaming market. I am very curious who will be the king of Chinese martial arts mobile title in 2016.
You can download the original 2015 Global Mobile Gaming Industry Report in Chinese here.
See Original Blog Post on Linkedin
You can check out my other Blog Posts here
Other References
** China Becomes Global Gaming Market Leader and ESports Business Takes Off
Seasun is a leading Chinese online games publisher focused on creating high quality games/game engines that push the boundaries of player experience in action entertainment. The company is also involved in small-medium sized investments for game studios worldwide. We have recently started up our U.S. studio in Redwood City, CA to create top quality content for the western market.
Seasun has shipped many successful titles, including the popular MMORPG series JX (http://jx3.xoyo.com/), the MMOARPG titles First Myth (http://fs.xoyo.com/index1) and CQ (http://cq.xoyo.com/), along with our FPS MAT (http://xd.xoyo.com/). The "JX" series has grossed more than $250 million and has achieved a daily active user count of 3.3 million. Our first game for the western market is Relics of Gods (http://rog.seasungames.com/). We are currently building a special team of highly talented people to create the technology for our next-generation MMOARPG at this studio.
Kingsoft, Seasun's parent company, is publicly traded in the Hong Kong Stock Exchange (SEHK: 3888) with market value of 3.8 billion USD. Kingsoft has created 3 other subsidiaries alongside Seasun: Cheetah Mobile (NYSE: CMCM), WPS Office, and Kingsoft Cloud Service. Kingsoft has over 4,000 employees worldwide.