Being born in Taiwan and still having friends and relatives there, Taiwan is a second home. I love that little island. I've been in and around game development for a little while now, and I've actually gotten to know the Taiwanese game industry pretty well. I sincerely care about its health and prosperity. That is why seeing something like this is disappointing:

This thing is called App Star. It is a reality show sponsored by the Taiwanese government and produced by a reality TV production company that did the Taiwanese version of the X Factor. It is meant to be the X Factor for app developers. To give you a general sense of the quality of the shows: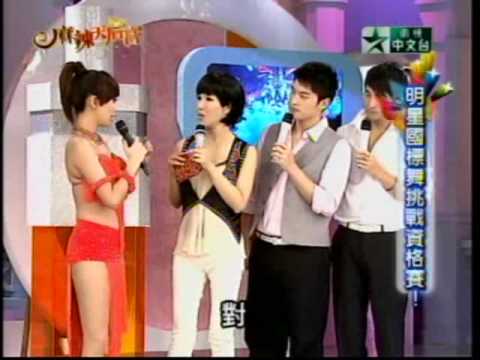 And here's a video.

If this footage is any indication, we can expect slapstick-crude comedy at the expense of the contestants. It's hard to see how efforts like this can help indie developers elevate their work to compete and shine on the world stage.
Instead of contests or grants for innovative, ground-breaking ideas, the Taiwanese government decided to pull the quality level down to the lowest common denominator believing it would be the best way to promote app and game development in Taiwan.
Instead, I believe this kind of effort will only dilute the culture of game development and not foster it. It will also trivialize the great work that some of the Taiwanese developers are already doing.

What is also disappointing is that instead of doing more to help local Taiwanese developers and projects be featured on the world stage the government, sponsors, hosts, and judges decided that it is a better idea to push to local app markets instead.
This is an issue because the native Taiwanese app stores are small. I don't believe that the viewers who see the apps on the show would all of a sudden run out to buy devices to access the fragmented markets. As such, people will likely look at this as mindless entertainment.

Could this raise the profile of app and game developers? Possibly. However, what the Taiwanese government should do is to take a deep look at how governments of other countries foster a culture of innovation and creativity and help indie developers produce great games.

As to why this idea was conceived in the first place? Perhaps the Taiwanese tech blog TechOrange sums up best:

"The well-intentioned Taiwan government, understanding it needs to sow the seeds of tomorrow's economy today, decides it needs a way to increase awareness of the mobile space and perhaps encourage software programming and finds an eager group of telecom companies who stand to gain from a stronger mobile space. Somewhere, the TV studio JTV crosses paths with them and during a night of drinking this idea of an app gameshow comes up and, unlike most alcohol-induced ideas, this one somehow sticks."