Nintendo doesn't do a traditional press conference anymore -- everybody knows that. Its streaming video presentation this morning focused heavily on games that (by and large) were already announced, along with a few surprises -- delivered with a dose of whimsy and catering explicitly to its fans, which it implied is just about everybody.
Nintendo dove straight in to wackiness by presenting its executive team -- Satoru Iwata, Reggie Fils-Aime, and Shigeru Miyamoto -- as puppets, and then having them transform into the characters from Star Fox (to debut a new Wii U game, Star Fox Zero.)
Miyamoto explained the genesis of the franchise in a spot filmed at the Fushimi Inari shrine in Kyoto, near where he grew up. He explained how the Star Fox franchise grew out of a love of the classic TV show Thunderbirds, mixed with the animal characters he used to cartoon when he was younger. He then launched into a discussion of how he arrived at the new game's design. This kind of charming insight is characteristically Nintendo.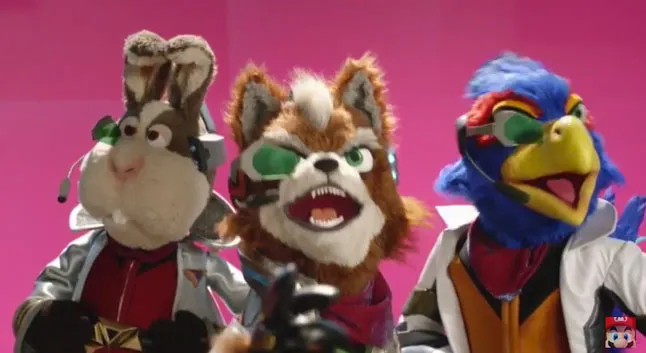 After that bit, Fils-Aime suggested that the theme of today's event is "transformation" -- and discussed how Nintendo is, itself, poised to transform, by offering mobile games (through its partnership with DeNA) and how it'll debut a new platform next year (publicly show, if not sell to consumers) in the form of the Nintendo NX.
There's an significant implication in calling these facts out, and thus a significance to highlighting that incipient change. It was hard not to perceive the litany of games shown today -- the vast majority of which were from existing Nintendo IP -- as a swan song for Nintendo-as-it-has-been, in that context.
We all know that the Wii U is not doing great, even if the company is putting up a good fight. The 3DS is doing well in the face of the onslaught of mobile games (especially if you just rate on quality) but the company has already admitted that is not enough by joining forces with DeNA. Even as this video is trumpeting its 2015 lineup, Nintendo is gearing up to face new realities.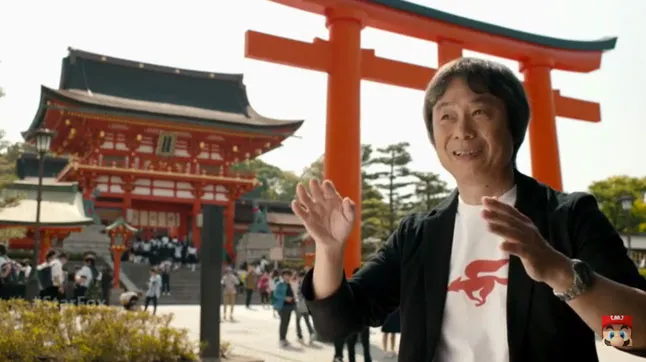 Well, 2015 looks great: Its fans are getting a vast array of the things they want, and they were all on display today, title after title: Star Fox Zero, The Legend of Zelda: Tri Force Heroes (a new 3DS game), Metroid Prime: Federation Force (ditto), Fire Emblem Fates, Xenosaga Chronicles X, Animal Crossing: Happy Home Designer, Yoshi's Wooly World, Mario & Luigi: Paper Jam (3DS again), and Mario Tennis Ultra Smash (Wii U, this time).
This list is not exhaustive. For both the 3DS and the Wii U, the company is in the middle of the generation, and is firing on all cylinders with first, second, and even third parties (Atlus has its Fire Emblem crossover game, Genei Ibun Roku #FE.)
And there is, of course, Super Mario Maker, the create-your-own Mario game for the Wii U, which looks simply excellent and is borne of the desire to bring the company's in-house Mario-making tools to the public in the form of a game (and which seems very of-the-moment, in the age of Minecraft.)
That game is the celebratory title for the 30th anniversary of Super Mario Bros. -- it debuted in Japan on September 13, 1985. The presentation capped off with a video montage of Mario fans playing the series' music and wreaking havoc in Mario costumes. The message: Everybody has a little Mario in them. And it's a message that rings true.
It's a message the company will be capitalizing on when it debuts its first mobile game, promised for later this year, and which was not in evidence during this stream.
It's impossible to watch a Nintendo stream and feel cynical, I argue, unless you live and die by a need to; the company really is genuine about the kinds of experiences it wants to deliver and is motivated to bring high-quality games.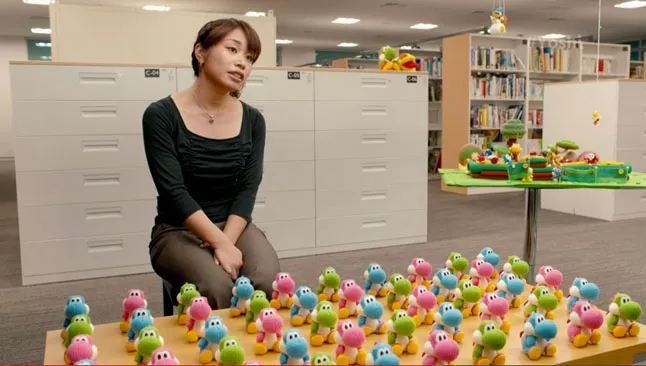 Discussing Yoshi's Wooly World, Emi Watanabe talked about how she knitted the first prototype wool Yoshi: "The development team was working really hard, so I thought to myself 'Is there anything I can do to help?'" Watanabe said. "When I brought it back to the office, the smiles on the faces of my colleagues really inspired me."
That's Nintendo in a nutshell: Legitimate smiles become mass-market products. Everyone will be able to buy a wool Yoshi at Walmart this fall. The company lives and dies by this: Turning its very genuine creativity, care, and craftsmanship into polished, consumer-friendly product.
And it still works; this formula still works. The games are great. The launch of Splatoon and its domination of the social media sphere -- the way it's inspired fan art and memes, as well as sales -- proves that Nintendo is still vital.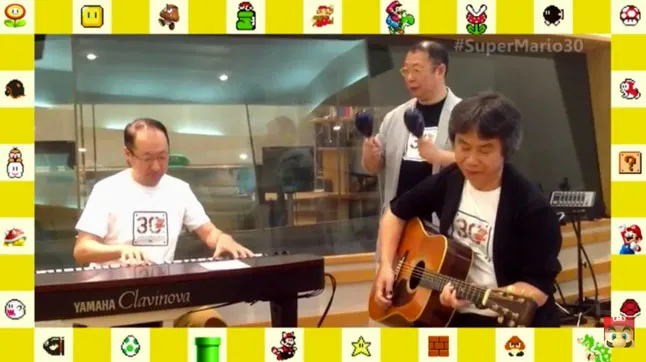 But as Reggie came back to wrap up the presentation, he had this to say: "It's good to reflect on where you've been, to guide where you go next."
The message, then: We're the same, but we're also changing. Next year's E3 presentation may well be dramatically different than this year's. It's something to look forward to. What we know now is that we have, for the rest of the year, a slew of games to work through, from Fire Emblem to Zelda to Star Fox to Animal Crossing to Mario, Mario, Mario.
The company even partnered with Activision to get Bowser and Donkey Kong into Skylanders.
That's certainly enough for the company to continue to maintain its audience as it stands; it's an overabundance, in fact -- maybe too much for any one player, any one fan, to work through.
But it shows the company's unflagging energy even in the face of the fact that analysts and investors constantly call it into question, in the face of years of losses only recently turned back into gains.
Nintendo has dominated its fans' conversations this E3. This was just one facet of the presentation. More games were announced earlier in the week, as famous YouTubers and speedrunners battled in Super Mario Maker. The stream continues, with its Treehouse team debuting more new games, doubtlessly.
But we'll see what happens next year. Nintendo's transformation has been promised.