Unlike previous years, there were no zingers in the world of mobile games during 2017.
That's not to say nothing happened, of course.
Plenty did, but looking back, it was more a case of accelerating trends and future potential than headline-grabbing news such as Activision Blizzard's $5.9 billion deal for King in 2015, or Nintendo's first mobile game and Pokemon Go's success in 2016.
So here are six of the year's most significant trends; ones you'll likely to see more of in 2018 too.
Mobile eSports
Is mobile eSports now a thing? Plenty of developers think so, and 2017 saw long term proponents such as Super Evil Megacorp finessing their activity. It's just closed out the World Champions for its mobile MOBA Vainglory in Singapore, also previewing the 5v5 mode that will launch next year.
Similarly Finnish developer Critical Force announced 30 million downloads of its Counter-Strike-inspired shooter Critical Ops, adding eSports investor and Overwatch League team owner Kevin Chou to its board.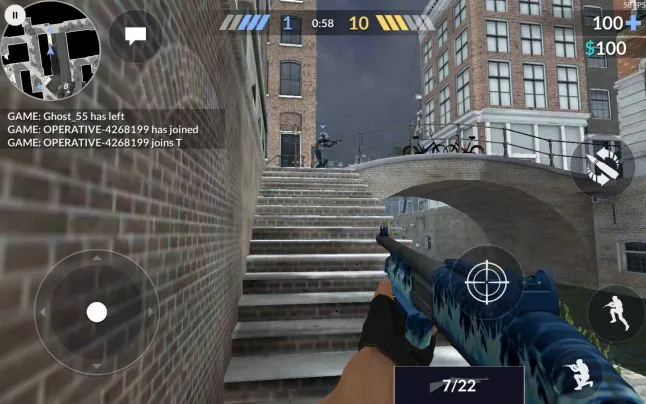 Critical Force's Critical Ops on Android
But even if mobile eSport games don't manage to stand out alongside the like of Overwatch, Dota 2 and League of Legends, plenty of regular mobile games with PVP modes - ranging from Clash Royale to Summoners War and Shadowverse - are claiming the eSport mantle as part of their regular in-game events schedule.
And that's before we start to try an unpick what's going on in China and what Tencent means when it says its $2 billion franchise Honor of Kings is an eSports title.
Nintendo
Given the success of the Switch, the pressure is off Nintendo when it comes to its still-relatively-new mobile operations. And perhaps that's a good thing.
Super Mario Run was the most downloaded new game on Google Play in 2017, and has racked up over 200 million downloads across Android and iOS, but Nintendo still labels it a financial disappointment. RPG Fire Emblem has performed much better, generating over $100 million of revenue, but Animal Crossing: Pocket Camp has only troubled the top grossing charts in Japan.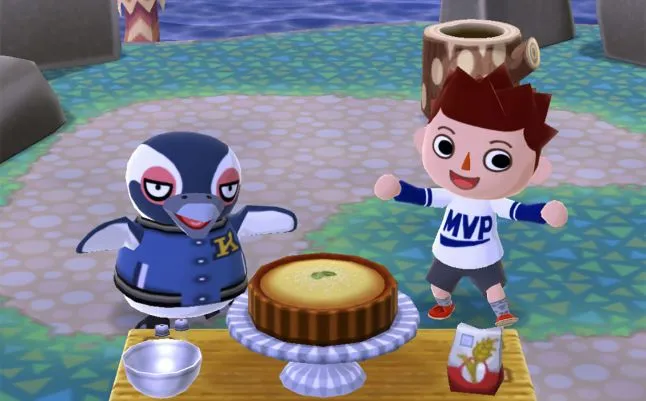 In that context, it could be the case that in FY17, as in FY16, Nintendo will make more money from licensing the Pokemon IP to Niantic, the developer of Pokemon Go ($160 million in FY16), than it makes from its own mobile games.
Smaller, more focused IPOs and M&As
While 2017 didn't see any billion dollar acquisitions in the mobile game space, there was plenty of significant activity nevertheless.
Australian casino outfit Aristocrat dropped $500 million on Israel core developer Plarium, while Take-Two made a serious move into mobile with its $250 million acquisition of Spanish casual developer Social Point, and Korean publisher Nexon bought US studio Pixelberry for an undisclosed sum but one likely to be north of $100 million.
Aside from these 'complete' deals, however, another interesting trend were more focused acquisitions. For example, Zynga spent $100 million to buy Peak Games' card and board game studio while Australian outfit Animoca Brands sold its casual games in two tranches so it could focus on other areas of its operations.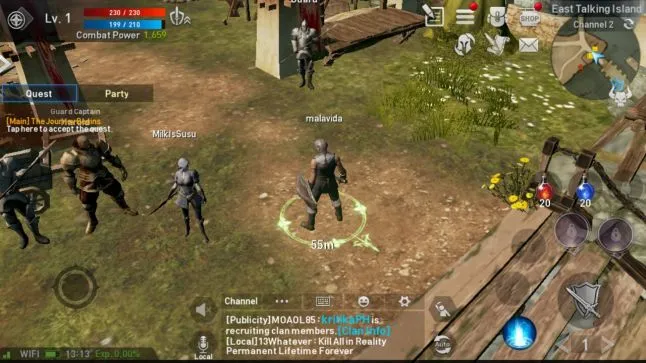 Netmarble's Lineage 2: Revolution
This commodification of business - the mark of a maturing market - was also reflected in a healthy stream of mobile game companies floating on various stock exchanges. The largest by far was South Korean publisher Netmarble, which buoyed by the local success of its Lineage 2: Revolution game, raised over $2 billion from its IPO and is now valued at $15 billion.
Western activity was much smaller in terms of valuations, but Rovio (mcap $1 billion) and Next Games ($200 million) successfully listed in Finland, while Mag Interactive ($120 million) and Nitro Games ($10 million) listed in Sweden. Expect more in 2018.
PlayerUnknown's Battlegrounds
Although not as relevant as in the world of PC/console gaming, PUBG, and by extension battle royale, did cast a shadow over mobile games in 2017.
As with so many trends, this one was concentrated in China, which as well as providing the biggest audience for PUBG is also the biggest mobile game market. Unsurprisingly then, by the end of the year, app stores were awash with PUBG clones. NetEase released five, including a Terminator II-branded game, while Tencent scooped the official mobile version of PUBG, and then announced another official spin-off.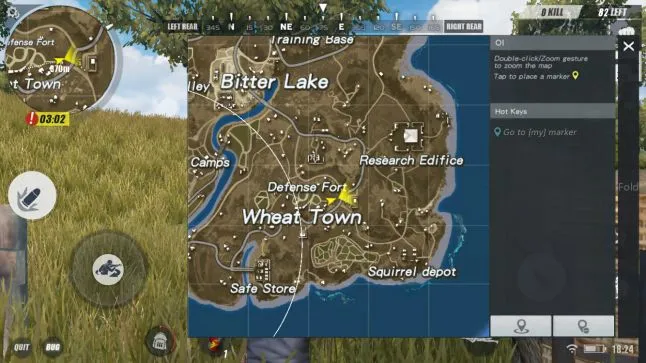 A mobile PUBG clone that prompts an important question: "Who runs Wheat Town?"
However, given touchscreens are not a natural environment for shooters, nor the length of each PUBG session a good match in terms of mobile usage, and not forgetting no-one has yet demonstrated a successful F2P battle royale game, it will be interesting to see whether this trend is one more about the ongoing rivalry between Tencent and NetEase for market share in China than fulfilling actual audience desire.
Death of 'midcore'
It's taken a couple of years but 2017 saw radical change at the top of the top grossing app store charts. Non-gaming subscription apps such as Pandora, Netflix and Tinder replaced the likes of Clash of Clans and Game of War, while the assault on now-aging midcore titles was reinforced by the rise of a new generation of casual games, particularly casual games more accessible for female audiences.
The most notable new release in this vein was Russian developer Playrix's Homescapes, which swapped the match-3 garden-design setting of Gardenscapes for interior design and became a top 5 top grossing game across the west.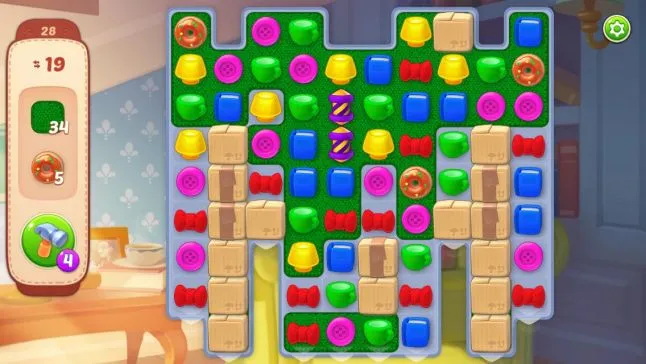 Playrix's Homescapes
Turkish outfit Peak Games also built on previous success in the match-3 genre, with new game Toon Blast following the path blazed by Toy Blast, while Glu Mobile stretched the definition of what could be considered a 'game' with its PVP interactive interior design app Design Home. Together with similar experience Covet Fashion, the two games now generate over 40 percent of the company's sales.
Also notable in this regard were Pocket Gems' interactive story app Episodes, and Pixelberry's Choices. Both were top 20 top grossing US games throughout the year, with Pocket Gems stakeholder Tencent rewarding the company's performance with an additional $90 million investment, and Nexon acquiring Pixelberry for an undisclosed amount.
But the biggest surprise was the reinvention of King's Candy Crush Saga, which despite declining player numbers saw quarter-on-quarter growth in revenues as King got serious about live ops, better engaging with and monetizing its players.
Augmented reality gains traction
2017 was the year almost everyone in the mobile space ditched VR for AR.
It wasn't a difficult decision either. With no sustainable market even for a mobile VR ecosystem in which mobile-compatible headsets such as Google's Daydream and Samsung's Gear VR boasted an install base of millions, the release of Apple's ARKit-containing iOS 11 created an AR install base of 100 million devices overnight.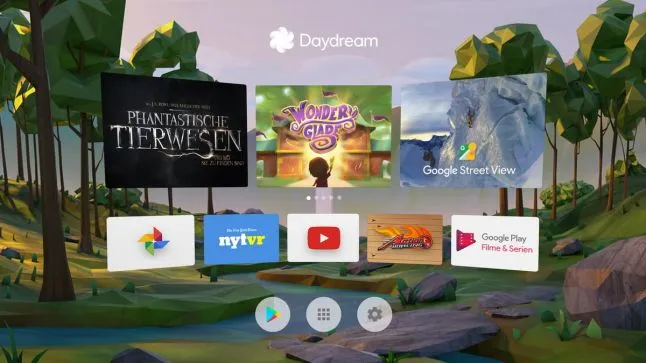 The result was a wave of rather gimmicky and typically paid AR games and apps on App Store; something that's likely to be repeated on the Google Play store when Android equivalent ARCore is released in 2018.
Nevertheless, with AR now given-away-for-free with every new smartphone purchase, at least developers know they have a potential market to sell into. The balance between fad app and killer app will, no doubt, take time to judge but this time no-one will be able to blame failure on a lack of devices.