Most people my age are not making games anymore, and even less when they're women. Don't get me wrong, a lot of them are still 'in the industry' but a lot of them are making decisions about making games, but are not so much making them. A reasonable amount of them are thinking of how to make money with games while others are figuring out how to make addictive systems within a game, and then some on how we can get the player to pay for eternity for the game they like. But I don't consider it as 'making games' anymore. I call it making business. Which is totally fine, by the way.
But it's different than making games.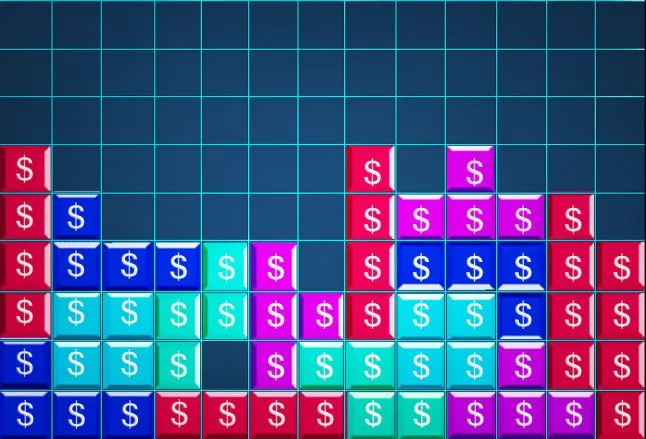 I've always liked the thought that a video game is an entertainment product, sometimes a piece of art (and when magic happens, both) and on the tertiary level, a business. As the proverb says: there is no one more blind than he who does not wish to see. I probably was that blind person (although a she). It took me a long time to get this one, that making game is MAINLY a business, and when I got – I mean really got it – well, I almost left to not come back.
I ended up a few years ago as seeing games as a business, and just that. Nothing more. No more entertainment, no more art. When you enter a business you often enter a political arena where, in the long run, most of the time personal achievement goals win over everything else, with all the decision making it takes, whatever the human cost. Because ultimately, there's that: someone, usually a higher-up, has to make a decision about the product that will have important repercussions on its production. Often forgetting that people are making the product. When the guys up there making decisions become more and more important, they tend not to look down anymore: they look at the stock options they get, the bonus they'll get if they can sell that game to many more millions than the previous one, the raise, etc. At that point the decisions become tinted. Tinted with those sneaky questions as ''how can we pass the next editorial gate so the project is not canned and I look good, just before that period of year where there is attribution of stock options'' or ''if I make the good move I might be Exec Producer on the next title – I must say the idea Mark had before HE says it…'' and other similar thoughts. And if I know a lot of people have them, it's because they told me. And THIS is the game. Real life game. I guess most of those actually enjoy it, but I didn't. Because I also saw that passing that editorial gate meant, for a few dozen people, making free extra draining hours, knowing the product wasn't really going anywhere but still powerless to really change the situation. Then, a lot of good employees, still in the illusion that they are making games, become cynical, or detached. They face the decision makers every day and really feel the impact of those political, business decisions.
The recent adventure of some big game companies concentrating so hard on the money making and micro transactions makes me sad for all the people working hard on a project they once loved – and maybe still are, if only for the sweat they've put in – and saw their game becoming the center of a circle of hate and even bans. Those developers worked years on those games, putting all their knowledge and creativity in them and for what? At the end? Good game mechanics, very cool setting and fantasy, but with such a greed powered with those decision makers at the top, they've annihilated the product almost entirely. Imagine now how many devs will start having a cynical attitude on those teams, even if they've been in the game industry for just a few years?
It's what happened to me after being too close to those decision makers. I started developing a cynical attitude and that is not who I am, this is not what I want to become and most importantly, and don't want that bile to start tinting my speech, and my attitude toward my work. That's certainly not a cool thing to show to my kids.
When I started developing the cynical attitude, I knew it was time for me to leave.
At that moment, I thought I would be leaving the industry for good. I planned on taking a half-year sabbatical, being with my kids, playing, laughing with them, and also writing. My spirit was free. It was time again to be creative, and not think about the business, not for a while. I planned first to write a sci-fi novel, but turned out I wrote a comic book. My neighbour happens to be a very good illustrator, and the deal was quickly made.
But then, my love for video games and the genuine, simple, sometimes disturbing pleasure I get when I play them and also the idea that we're just, still, at the beginning of this form of art, being more in the entertainment aspect than a pure artistic creation was pulling me strong, back to it. Stronger than ever, again with eyes full of stars. That Sci-Fi universe we were starting, my neighbour and I, was too rich, too large and too deep to just be this, a comic book. A Sci-Fi game. Isn't it every dev's dream? Ahh, maybe not, but always has been mine. I look at the future, always.
Soon enough I was talking about the beginning of an idea to ex-colleagues, friends and there we were: the design doc, developing the story, thinking of how we could make a game with just one or two friends…
A year passed, and suddenly, we were five associates. Creating and incorporating Epsilon Games, to MAKE a game. Funny enough, we were making a business to be able to make a game. A piece of art (so we wish) and a piece of entertainment (in the progress of). And yes, of course, I've learned: it's a business. I have to pay my mortgage, feed the kids, as almost everyone on this planet. But every morning when I wake up, the question that always comes up is ''how can I make this better? How could this game be so unique, it'll have an impact on most people that play it? And then, how can I make people aware of our IP? How can I make everybody love Primus Vita as much as we all love it?'' Because we're over nine people now in the office, and we do embrace a dream of developing that game in an amazing experience. We're a business. We're making decisions every day, but most of those decisions are about the game we're making. Every single decision one makes, we all make, because this is the game we want to create.
On that last note: while we were at it, building up a new studio, we decided, my associates and I, to be the first dev studio with an official parity policy.
Because let's face it, I had to find a solution: at 47 to who the hell will I be able to talk about fricking pre-menopause in a few years? I have to be at least a bit political about this… but I guess that is another topic.