Total Consumer Spend on US Game Industry in 2015 was $23.5 billion. 4.86% increased from 2014. It shows a very promising future in the industry as mobile, computer, video games continuously bring engaging experience to consumers. Recently, ESA reveals essential facts about the US game industry in its latest 2016 report.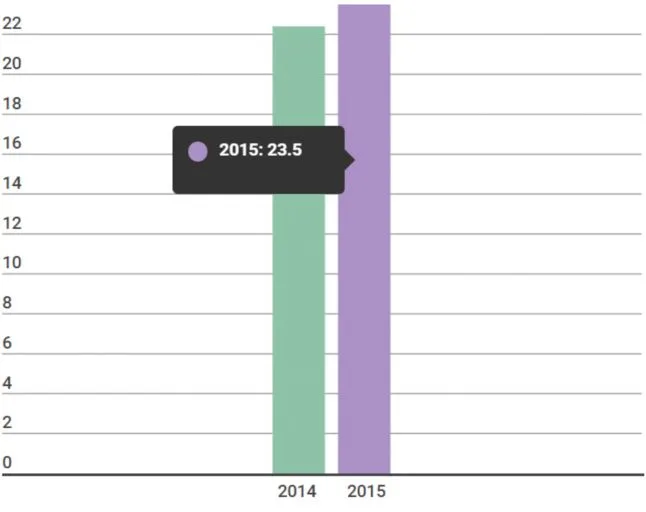 Total Consumer Spend on US Game Industry in Billion USD
According to the report, 63% of U.S. households have at least one person who spends more than 3 hours per week on video games regularly.

US Households Have at Least One Video Game Player
48% of U.S. households own a dedicated game console, compared to 51% in 2015. The trend shows a growing portion of the gamers are playing on their PC or mobile devices.
US Households Owning Dedicated Game Console
For each US household, on average there are 1.7 gamers in the house, which does not obviously change compared to 2015.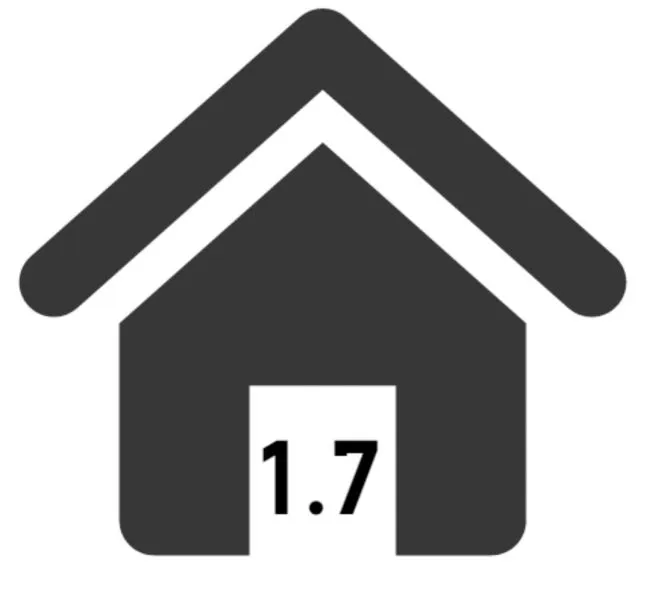 Gamer Players Per Household
While male players used to dominate the industry, 41% of the players are female players in 2015. 40% of the most frequent game purchasers are also female.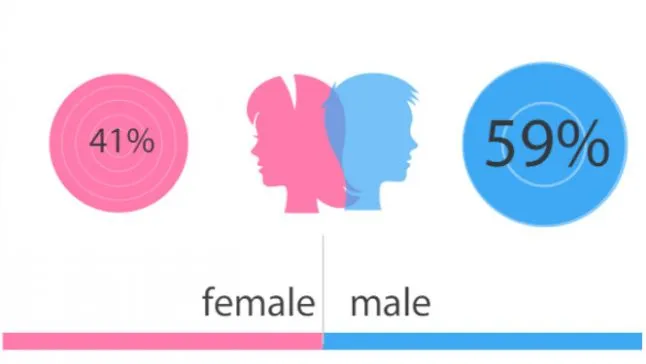 Gender Distribution of Game Players 2016
PC is the most commonly used device for frequent gamers, which occupies 56%. Following PC are dedicated game console 53%, smartphone 36%, wireless device 31%, and dedicated handheld system 17%.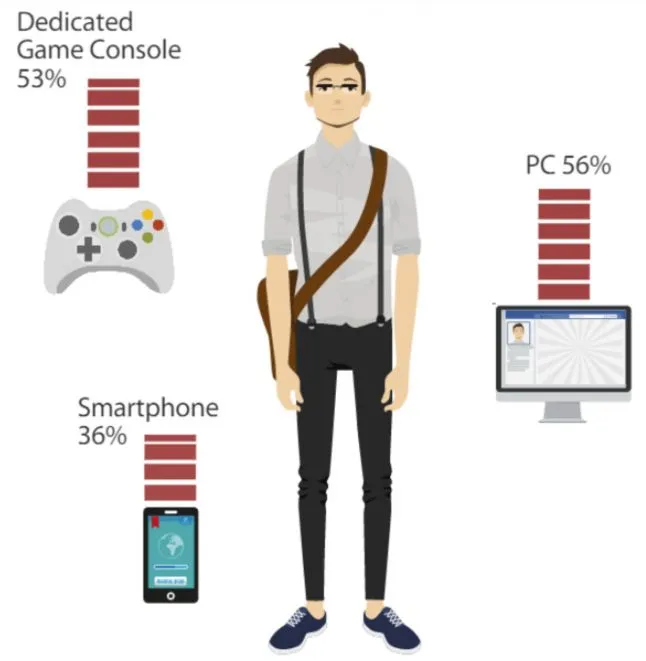 Top Populate Devices for Frequent Gamer Players
51% of the most frequent gamers play a multiplayer mode at least weekly.

Gamer Players Who Play Multiplayer Mode at Least Weekly
In 2015, the best-selling video game genre goes to Shooter games, followed by Action, Sport games, and Role-playing. For computer games, the best-seller last year was Strategy game, with Casual games and Role-playing games following.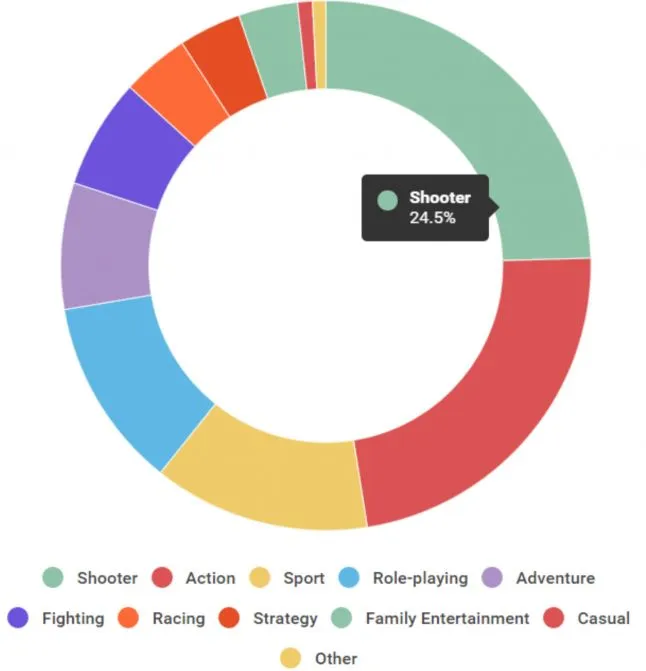 Best-selling Video Game Genres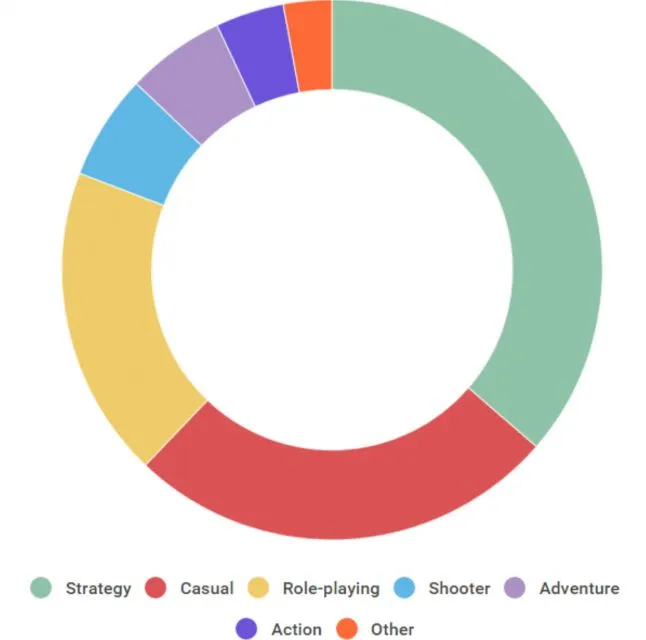 Best-selling Computer Game Genres
Although Action and RPG were not dominating the US market like they do in China, they are two of the top four genres in the western market as well. I will continue support my previous comment that Action and RPG would be the game genre with the highest potential in both the eastern and western market. For New game development teams that have not decided their first project yet, hopefully, this insight would benefit you.
You can download the original report here.
See Original Blog Post on Linkedin
You can check out my other Blog Posts here
Seasun is a leading Chinese online games publisher focused on creating high quality games/game engines that push the boundaries of player experience in action entertainment. The company is also involved in small-medium sized investments for game studios worldwide. We have recently started up our U.S. studio in Redwood City, CA to create top quality content for the western market.
Seasun has shipped many successful titles, including the popular MMORPG series JX (http://jx3.xoyo.com/), the MMOARPG titles First Myth (http://fs.xoyo.com/index1) and CQ (http://cq.xoyo.com/), along with our FPS MAT (http://xd.xoyo.com/). The "JX" series has grossed more than $250 million and has achieved a daily active user count of 3.3 million. Our first game for the western market is Relics of Gods (http://rog.seasungames.com/). We are currently building a special team of highly talented people to create the technology for our next-generation MMOARPG at this studio.
Kingsoft, Seasun's parent company, is publicly traded in the Hong Kong Stock Exchange (SEHK: 3888) with market value of 3.8 billion USD. Kingsoft has created 3 other subsidiaries alongside Seasun: Cheetah Mobile (NYSE: CMCM), WPS Office, and Kingsoft Cloud Service. Kingsoft has over 4,000 employees worldwide.