Let's start with the idea itself.
In my opinion, most of the popular worlds are those that convey the idea successfully (Water Closet is a good example) instead of ' just looking good': If you want to make a game, make sure it is fun and interesting, if you want to make a room to rest, make sure it is comfy, it's that simple.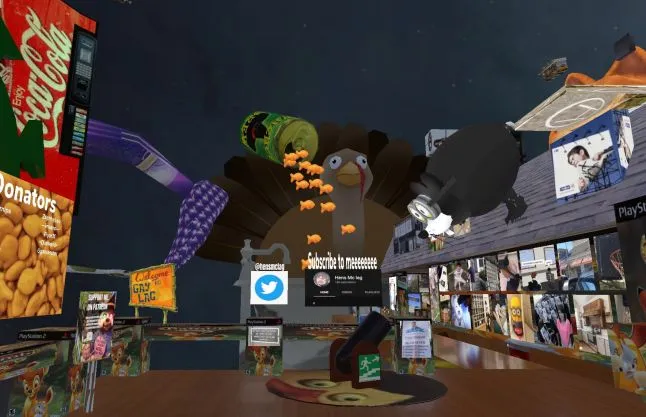 'Water Closet' by Hens
Here are several types of worlds you can choose from. I also have some examples.
Sleep/Comfy worlds: Room in the Rain/Cozy Boat
Talk/Meet up worlds: The Black Cat/The Great Pug
Game worlds: Among Us/ Murder 4
Tech demo worlds: Camera Test
Pop culture/Meme worlds: Water Closet
Environment recreation worlds: Infinity Bridge (Halo)
Exhibition worlds: Shader Fes
Avatar worlds: Noney's Avatar World
Tutorial worlds: Study Japanese
Conceptual Worlds:
You will probably notice some well-known worlds can fit in more than 1 category, it's okay to do so. However, I still recommend not making your world too general, as it will include too much unnecessary stuff and lost focus.
Now I have an idea, what should I do/consider while making my world?
Optimization: Try making your world have better performance and have less file size. Also, consider making it quest compatible is possible
Baking light: this is the most common mistake I've seen in most worlds. Baking light can make your world look a lot better and perform better.
Toggles and Sliders: Adding options to adjust graphics and sound.
Props: Adding props like mirrors, pens, join notification, etc.
Experience: Make sure the gaming experience is 'right' (adding sound effects, enabling jumping, no overlapping meshes and weird post-processing effects, buttons are not too high or too low, etc...
Explore: Search for other similar worlds, look at what has been done in VRChat and find ways to make your world unique and better than others.
Be Smart: Look for tutorials! It can save you lots of time by watching tutorials on the Internet! Websites like VRC Prefabs also include lots of assets and scripts!
Ask: If you want to figure out how certain things are done inside a world, ask the world creator. Some of them leave contact information in their worlds.
Listen: You can still invite friends to your WIP worlds, remember to listen to people's feedback.
I've published my world, now what?
Every world goes into the Community Labs first when they're published. The most important thing you need to do in this step is to make your world approved in the community as fast as possible because if it is not, it will probably stay in the community lab forever. There are three benefits if a world is approved:
First, more players will find your world without having to enable the 'show community lab 'setting in the menu. Second, your later published worlds will be much faster to be approved. Third, every time you update your world, it will likely appear in the 'recently updated' category in the menu, which will bring more visits.
To make your first world be approved faster, your world needs to receive a certain number of visits in a short period. Therefore, advertising matters, try sharing your world on Reddit and Twitter, as this will bring more players to your world.
My world has been approved in the Community Labs, and?
Congratulations, now every player can access your world!
There are always things you can do to make your world interesting to new/old players, such as having holiday updates and putting screenshots taken by players in the world. You can also encourage players to provide feedback. A good way to do that is to provide a link to your discord or use plugins to allow players to send messages directly from VRC to your Discord.
That's it , thanks for reading!