[The GameDiscoverCo game discovery newsletter is written by 'how people find your game' expert & GameDiscoverCo founder Simon Carless, and is a regular look at how people discover and buy video games in the 2020s.]
As you ease back into work, welcome to Wednesday's newsletter, my friends in video game discovery. It's a borderline giant newsletter this time out, so bear with us - we'll take you through a cornucopia of relevant content.
Semi-offtopic: musing on the weird viral ways that content gets discovered nowadays, I just discovered this bonkers 30-minute Philips CD-i TV infomercial from the early '90s. Imagine if we all still marketed via infomercials? (Devolver's E3 press conferencesare probably the closest concept nowadays. Let's bring back this artform.)
[Don't forget - 20% off yearly subscriptions for our GameDiscoverCo Plus paid sub until January 17th - it includes an exclusive weekly 'why are games hits?' Plus newsletter, an info-filled Discord, a data-exportable Steam Hype back-end, two eBooks, & lots more.]
Escape Simulator - why is it a (semi)-surprise hit?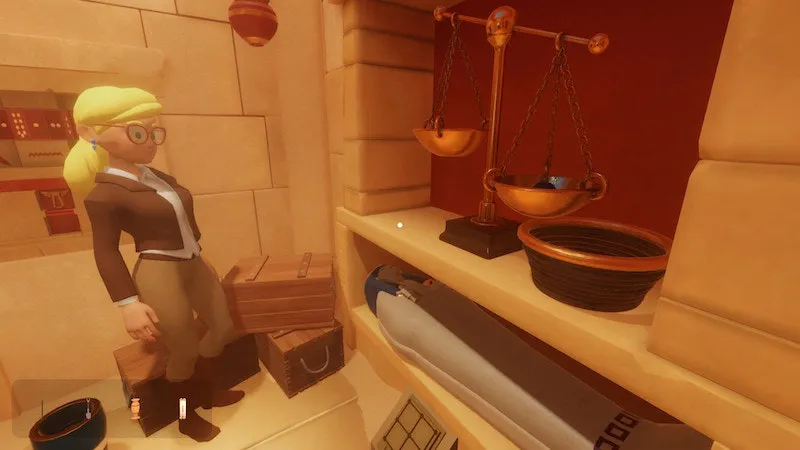 So, when Pine Studio's first-person co-op escape room game Escape Simulator launched in October, it looked, well, medium popular to us. It had 332 Steam reviews in its first week on sale. That was #41 out of all games released that month on our Plus charts - not bad, and a 0.30 'Hype to Reality' score, double the median.
But fast forward two and a half months, and the game is now averaging 260 Steam reviews per week, which is #17 out of all titles released on Steam in October 2021 (!) That's a major jump-up in rank. And with 3,100 CCUs right this second, it's clearly becoming a bit of a sleeper hit - we've been paying attention to it.
How did this happen? Well, with the help of a Reddit 'postmortem' post from Pine Studio's Tom, we can make a bunch of extra commentary on its road to success, as follows:
The game's doing even better than we thought: it's still difficult to estimate sales via reviews or CCUs, and we were surprised when Tom said "the game just passed $4M in gross sales". This means the game sold something like 300k+ copies, but it only had 2,238 Steam reviews at the time. It looks like it's attracting casual gamers who want to play, but don't care about reviewing?
Not making Escape Simulator AR/VR was key: Tom noted: "Escape Simulator started development as AR mobile game… we decided that we have a better chance on Steam, and it is a more accessible platform to develop for." Bingo! Although AR/VR seems like the perfect platform, the target market for a game like this is so much larger on Steam. Making this counter-intuitive move paid off.
Online co-op and Steam Workshop? Also vital: As Tom says: "You often hear about Minimum Viable Product, and Escape Simulator goes against the grain there. Minimum viable Escape Simulator would NOT have: room editor, character models, support for more than two players in multiplayer, etc." Online co-op and modding can make such a big difference - the team was right to focus on both for launch.
Sometimes 'going where the market isn't' can work out: Another very important facet of the game's success: "If you looked at Steam, there is not really a game like ours. There are escape games, but none of them have the budget and the scope of... Escape Simulator. I think this is the reason why all publishers (we talked with all the major ones) said NO to the game."
There's a lot of other interesting commentary in the full post - including on pricing. Tom says: "We slightly underpriced the game at $14.99, hoping for more sales and getting more people talking about it at launch. The general advice is to price higher, but we felt we're not recognizable as a brand to risk it. Did it work? Who knows, but we were in the trending games for two weeks."
We would have recommended launching this game at $19.99, given its features, yes. But since the game was overall such a success vs. budget, it somewhat doesn't matter, right? And as he says, you can never A/B test reality to see what would have really happened…
Another thing you might want to bear in mind on the discovery side of things: "No major game news portal covered our game. But lots of streamers did." So yep, 'doing virtual escape rooms with other streamers' is very streamer friendly, and that can drive a lot of interest for your title, it turns out. Like, a lot.
And I wouldn't underestimate how well-constructed Escape Simulator is. The devs didn't just shove some escape room ideas in a box and ship it. It has a really good & appropriate art style, well-studied game design, and it's from a veteran team which has previously shipped high quality games on Steam.
Ultimately, the 'surprising thing' that Pine Studio did was decide to ship an escape room simulator not in VR/AR (or even VR-optional!), with up to 10 player online co-op and full moddability on Day 1. And they launched into an under-served market. Bingo!
Some thoughts on video game dev costs...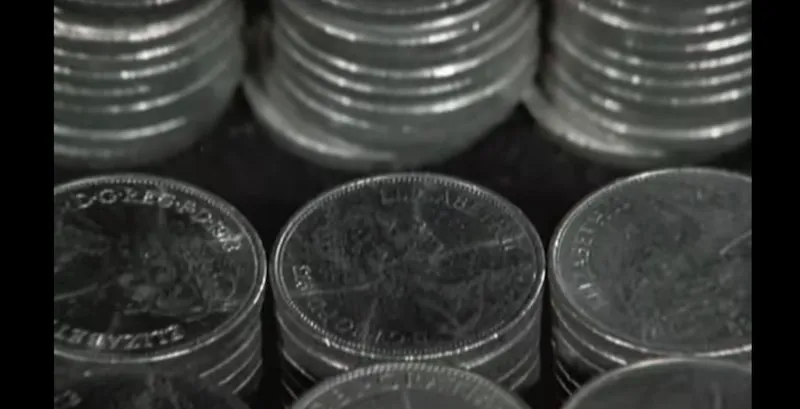 A continued talking point this week? Finji's Bekah Saltsman was even more transparent in a follow-up after some quizzical looks (from lower cost-of-living countries, maybe?) about her IGN interview, where she mentioned a $4 million cost to make a competitive indie game:
"Finji payroll is not cheap (taxes, salaries, healthcare, etc) and we don't have [U.S.] coastal salaries. Finji is 10 FT people, 2 dev contractors, 2 PT contractors on other projects. Working in games is a job. Where you pay people so they can pay school loans and rent and groceries and have families and travel… and in the US also pay for health insurance. My payroll is just under a million a year. If I were located on a coast - it would be SO MUCH more…
When you add payroll for the team, even a bare bones marketing budget, equipment, licenses for everyone... games are expensive. A budget for a any team that doesn't pay a living wage for collaborators is not a realistic budget. It doesn't account for the true cost of development. Burning your savings? That's budget. Partner supporting you? That's budget. Working for free? That's budget."
You might ask - how does this relate to game discovery? Well, you've got development cost of games, supply of games, and demand for games. You really shouldn't talk about supply and demand without talking about cost - it's vital.
Listen, video games are in a really odd place as a creative medium re: pay:
On the one hand, you have the Riots and Unitys of this world who can easily pay USD $200k+ a year for (coastal) programmers and other senior staff. This is because they're competing with FAANG, and because they're either profitable enough, or publicly traded enough (lol).
Video games are in a weird space - unlike movies - where you can make one anywhere in the world geographically, sometimes with radically different costs of living (U.S. > Western Europe > Eastern Europe/Russia > some of Asia.) In some parts of the world, you can live fine and even buy a house on a fraction of the highest salaries mentioned above. Nationalized healthcare is a big plus, too.
In addition, the number of people you need to make a game is, well, extremely variable. There are solo hobbyist titles that sell millions, and games with 100-person development teams that barely sell at all. So 'how much does a game cost?' is incredibly elastic. Even more so now that development has been truly democratized and globalized.
Somewhere in-between lives the world Bekah is warning about: the 'we'll pay you starvation wages' or 'you'll bootstrap for the next 15 years and love it, or else'. You need to be fair to the people you work with, and make sure they can both survive and ideally have a long-term career path? (Something the game biz has been poor at, historically.)
Plenty of games out there don't cost $3 or $4 million to make. I've previously said that I think $250-$500k is a sensible budget for a debut premium-only indie PC and console game in today's market that has no platform support or IAP. Does this mean that the creators of lower-budgeted titles are paying themselves - or their employees - fairly? It depends where you live, but sometimes yes, quite often... not so much?
And Bekah's points are incredibly fair. There are still ways to make it work, if your game does cost this much. You can get a 37.5% company tax refund on staff costs if your office is in Montreal (!) You can find enthusiastic 'platform or subscription exclusive' funders who can pay big chunks of your dev budget. Maybe you can engineer recurring revenue through DLC, IAP or (needs to be extensive!) back catalog.
I think it's been getting tougher, though. A lot of the bigger, prestigious independent developers - with much larger budgets than $3-$4 million - have got acquired by larger Embracer or Xbox-like entities in the last couple of years. Sure, people wanted the payout - but they also saw the complexities of project-based funding multiplying.
Much of the reason why this consolidation is happening is precisely because the wider market is getting crowded, complex, and diverse. Just like everyone can decide to join a rock band, everyone can decide to make a game. Cost of entry on the low end is near-zero. How do you reconcile that with running your long-established, higher cost business ethically? That, my friends, is a key question.
Steam Global China - uncertainty the new normal?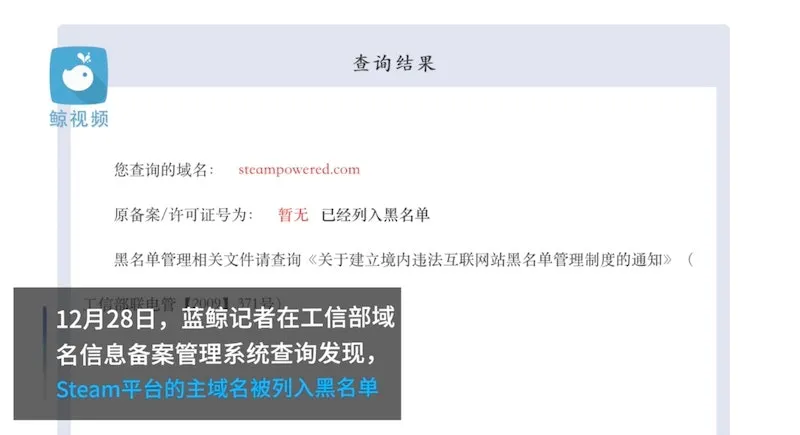 After the news that the Chinese government was partly blocking Steam in China that broke over the holidays, we thought we'd revisit for a few follow-ups. Some of the key things we've heard since then:
Blocking of the website continues, but it's intermittent: we found some Chinese gamers comparing their experiences with the Steam website in a real-time chat, for example. Three out of the five could access it fine, even behind the Great Firewall of China. Two couldn't. (The client appeared to work for all.)
The Chinese government was 'on the record' but vague about it: As TheGamer notes, "representative from the Ministry of Industry and Information Technology.. who told Chinese publication lanjinger.com that while they could not confirm why the Steam domain name was blocked, they were sure that this was caused by activities that have violated the laws and regulations in the country." (This seems more like a 'it's on our list, so they must have done something wrong' non-answer, though.)
We're still seeing sales in China for games: Sergei Klimov (Gremlins Inc.) noted in a comment on LinkedIn that sales post-blocking still appeared typical. We've seen some relative China % decreases over the Xmas sale on some games, but it's difficult to tell whether it's just because more money is spent in the West over the holidays. (And some people have seen China sales spikes, even.)
For more on the uncertainty principle, let's go back to David Frank, in a Chinese-language Twitter thread translated by him & CMDR JOSLIN: "Try to remember this - 10 years ago, how did people [in China] react to seemingly unstable connection to Google Search? After Google stopped censoring content, Google's connection availability turned back-and-forth between green and red constantly…
Occasionally when the network monitoring on Google didn't match reality, there were news articles claiming "they said the website is blocked - actually it isn't" It was a time of naivete. How does Wikipedia record Google China's search engine demise? If we think about it today, it fels like it happened in an instant. In truth, the method, intensity and scope of the blockage was often changing. Google China struggled for 3~4 years [before its official closing in 2014]."
So are we on a gradual 'boiling the frog' schedule here, as somebody said in our Plus Discord? Other 'smaller at the time' services which are more community-centric got outright banned (such as Discord, which is completely blocked in China without a VPN.) And obviously, SteamCommunity.com was banned in China back in late 2017.
But certain top tiers of sites like Github and Google get this 'will they/won't they?' treatment. This is partly because straight-out banning them would be too high-profile and controversial. And this tactic can last for years. So perhaps this is Steam's fate.
The game discovery news round-up...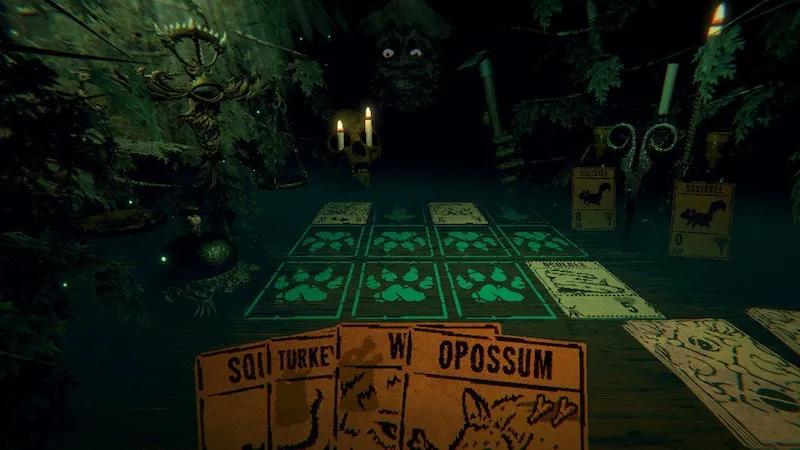 After a giant (unintentional, I got carried away!) three-section newsletter above, let's knuckle down and wander through the news round-up for the discovery and platform space, shall we? There's a lot of it out there:
That's it for this week for free subscribers. As a random ending statement: the early January Xbox/PC Game Pass additions sure are looking impressive, aren't they? (Particularly looking forward to Spelunky 2.) Anyhoo - sign up for a Plus subscriptionto hear from us on Friday - but otherwise, we're back next Monday.
[We're GameDiscoverCo, a new agency based around one simple issue: how do players find, buy and enjoy your premium PC or console game? We run the newsletter you're reading, and provide consulting services for publishers, funds, and other smart game industry folks.]