We were at PAX East when news broke about GDC's postponement due to the COVID-19 pandemic and our first thought was about all the college and university students we knew – many of whom we had just seen on the Boston Convention and Exhibition Center's show floor – who would be impacted. GDC is a critically important and irreplaceable annual event for many game industry professionals and it is no less so for many students and recent graduates looking to break into the industry.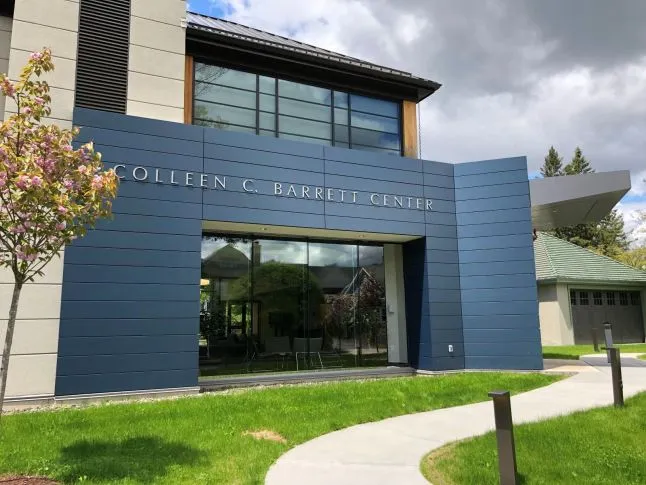 Our organization, the Massachusetts Digital Games Institute (MassDiGI), is campus-based in the Barrett Center at Becker College and as a result we do a lot of work with students from that institution as well as dozens of others in New England, across the country and around the world so we felt a responsibility to create something that could offer them some value and help take a little of the sting out of the situation.
After kicking around some ideas, Monty Sharma, our managing director, landed on one with the goal of giving students a virtual opportunity to interact with game industry professionals in a setting that would foster the kind of positive connections that are so valuable, just like what they might have experienced at GDC.
Our first step was to put out a call out to non-local friends in the game industry for help. Luckily, in addition to our work with students, we also work with many startups, established studios and publishers so we felt our industry network would respond positively – and it sure did.
Our second step was to identify a small team of student volunteers who would help us pull it all together and get organized.
Our third step was to reach out to the coordinators at IGDA Scholars to see if our idea might be something they'd like to offer to their community.
Lastly, we dubbed the effort DevConnect, a virtual networking event.
"This is a hard time for everyone," said Sharma. "And, it is inspiring to see so many busy professionals taking the time to help young people just getting started."
DevConnect, which ran last week, gave dozens of students and recent graduates we knew from 13 different colleges and universities as well as current and past IGDA Scholars the chance to take part in online mini talks, one-on-ones and portfolio reviews with game industry professionals from 16 companies, studios and organizations.
"When GDC was canceled, everyone was standing around and wondering how we would make up for the lost opportunity," said Sofia Syjuco, a Carnegie Mellon University '19 alumna as well as an IGDA Velocity '20 and IGDA GDC Scholar '19 awardee. "Luckily, MassDiGI took action and it's making a big difference for us!"
For students, it was an opportunity to meet up with professionals and learn, gather feedback on their body of work and get a sense of where the industry is headed.
"As I get ready for graduation next year, connecting with pros is an important part of my plan to begin establishing relationships in the game industry," said Jennifer Kindl, a current student at Becker College and an IGDA Scholar '19 and Microsoft Game Changer '19 awardee. "DevConnect is the kind of event that helped me do that even amidst so much uncertainty."
For professionals, this is an opportunity to connect with students and give back, offer guidance and scout the next generation of talent.
"Building a network is crucial to making it in any industry," said Sigurlina Ingvarsdottir of Bonfire Studios and a DevConnect participant. "This is a problem for students everywhere, but once a year we used to see them at GDC. It is great that everyone was able to work together and make this happen."
When it was all said and done, DevConnect generated over 150 interactions and despite a few technical glitches, scheduling challenges and unforeseen pandemic-related complications it was an experience we will learn from, improve and do again. DevConnect 2, anyone?
+++
Special thanks to all the game industry participants from Bungie, Riot Games, Day for Night Games, BeamNG, Adventure Labs, FIX Health, Bonfire Studios, Obsidian Entertainment, Happy People Games, Filament Games, Vision Online Games, Standing Stone Games, MassDiGI, Twisted Pixel Games, Mythos CEX and GDC/Gamasutra.
And, of course, many thanks to the students and recent graduates from WPI, Wellesley, USC, SVA, RIT, Northeastern, MECA, Lesley, FAST NUCES, CMU, Boston U., Brown and Becker for taking part and helping to make it happen.