Animation is magic!
Even when you are fed up with managing a project and spending hours grinding your teeth, you still enjoy the moments of making your characters alive. Making your illustration move is an excellent impetus for newbie and experienced artists alike, who only step on the path of creation. With the right combination of talent, quality software, and effort, you can bring to life colorful, dynamic heroes. Only you decide whether your knight will be brave or cowardly, tough or sympathetic, malicious or kind. You are empowered to provide your characters with the features that appeal to your players.
Maybe you are a skilled animator and still spend hours struggling with a complicated interface? Or perhaps, you are a newcomer, who also has a dilemma deciding which one would best fit your needs. Before you start feeling like a digital maestro, we have to warn you that animation is an energy-consuming activity, which requires much effort and skills. However, even being a well-experienced professional, you might still find it tedious to bring your characters to life. Nobody wants to waste time for studying instructions and watching long tutorials only to get a disappointing result at the end. We share your pain of selecting the right software to make your animation stand out. Thus, we prepared a list of the most usable and popular tools to assist in the creation process.
1.Spine. Have a great illustration but something is missing? Make it move! Although Spine does not have any illustration software, its functionality and a proven record of successful application in game art make it one of the most powerful animation programs to move your characters and KEVURU GAMEs team takes a lot of benefits from using it. Spine provides a wide range of features to create a quality product which include:
Free Form Deformation function;

The possibility of mixing different animations;

Dope Sheet allows editing the timing of an animation's keyframes ;

Smoothness;

Procedural Animation.
Reasonable price ($69-$299) comes as an icing on the cake making the tool affordable to newbie artists and skilled specialists alike.
2. After Effects. Being compatible with most Adobe products (Adobe Dynamic Link, Photoshop CC, Audition CC, Illustrator CC), After Effects is a good fit for professionals having to handle multiple projects and processes. Adobe issued a new edition the previous year to allow creating data-driven animation with numerous graphs and masks. You will definitely enjoy such updates as:
A visual shortcut key editor;

TypeKit fonts;

New motion graphic templates;

Layer Styles, Motion Blur, Directional Blur, the Transform effects.
The pricing is great as for a professional tool with multiple instruments and effects. It ranges from $19 to $49 depending on the edition you choose.
3. Pencil 2D. Pencil 2D is a free and open-source software compatible with all the major operating systems, such as Windows, MacOS and Linux. The tool is a great choice for all users as it balances the needs of new and advanced artists. Its native design allows you to focus on the creation processes rather than learning interface. The website has all the instructions and tutorial videos to guarantee seamless user experience. The main features and benefits of Pencil 2D include:
An extremely simple interface that does not take much time to master;

The tool comprises all the basic function to start your career as an animator;

You can set the pace for your animation and define how slow or fast it should be;

We also have great news for you - the software is absolutely free!
Despite being affordable and convenient in use, Pencil 2D lacks advanced instruments that are necessary to create a quality animation. If you want to bring your characters to life or draw a complex animation, you'd better search for another tool!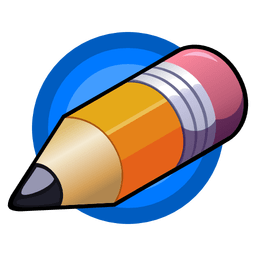 4. Moho. If you just begin your career path and don't want to throw a huge amount of money for advanced software, then Moho is the right match for you! Even being fairly cheap, it provides the right combination of price and state-of-the-art effects. For instance, Smart Bones removes any distortion on body parts or objects making your illustrations more realistic. It also provides a wide range of professional functions, such as:
Smart Wrap;

Motion Blur;

Physics Engine;

Wide Choice of Layers;

Lip Synching to add sounds;

And more features to make your animation unique.
This tool is so cool that it was used in the creation of such prominent movies as Song of the Sea and The Breadwinner, which were nominated for OSCAR. You can purchase the basic edition for $69.9 and a Pro version for $399. If you are still on the fence, Moho has free and trial versions to experience all the features.
5. Maya. Maya is a "must have" product if you want to climb up the career ladder and be on the same page with 3D artists. Want to open new job opportunities? Get fluent in Maya and show your potential to the world. This software has endless features starting from concept creation and ending up with advanced animation functions. Professionals usually rave about:
Improved vector graphic workflow;

Upgraded time editor;

New motion graphic toolset;

Bifrost Ocean Simulation System;

Adaptive fluid simulation;

Integrated Arnold RenderView;

And more functions depending on your needs.
Maya is an excellent animation tool to hone your skills and progress in the industry. Nonetheless, if you are new to the market, it might seem overly complicated. The main drawback of this software is user-friendliness. You have to step on a steep learning curve to make sense of all functions and features. Affordability might also be problematic. Get prepared to pay $1500 out of your pocket for a Pro edition. However, Kevuru Games provides you with the best lifehacks. Students get a three-year free trial to master Maya and become professional in 3D animation.
6. TVPaint Animation. TVPaint refers to a more professional set of tools since it enables users to create a wide range of animated scenes from scratch. Bitmap technology allows animating natural renderings including gouache, watercolour, oil painting, crayon and pen, traditionally, image by image. It means that you can bring your idea to life with the help of:
improved color group and sound management;

extended image library;

an ability to adjust timeline.
However, before jumping to conclusions, take into consideration that TVPaint is a pricey option. Be ready to pay nearly $590-$1250. However, judging from experts' opinions, it worths this money as it significantly simplifies the animation process with a user-friendly interface and a possibility to customize art to the needs of your client. If you don't believe us, give it a try with a trial version!
7. MotionBuilder. If you a newbie artists or a student seeking for a software to try, MotionBuilder will not meet your expectations as it has a sophisticated interfaces and a set of professional instruments, such as motion capture editing or a real-time 3D engine. Advanced artist will certainly benefit from:
Productivity-geared workflow allows nonlinear editing environment where an artist can unleash his/her creativity;

Smooth interoperability enables users to integrate other 3D animation and illustration software.

MotionBuilder has exceptional reputation as it was used for the creation of such well-known games and movies as Assassin's Creed, Killzone 2, and Avatar.
As a newbie artist you can give it a shot. If you master this software, this knowledge provides you with exciting job opportunities and equip you with all the necessary skills to bring your ideas to life. A year subscription will cost you $1 760 and an Autodesk version comes at $866, which is the best price for this software.
8. 3ds Max. Autodesk 3ds Max application goes beyond the game development industry as the software is widely applied in other fields. Specialists operating in the Architectural and Construction field use this tool to perform 3D modeling of construction objects. The software is capable of performing the following functions:
3D mechanical modeling;

3D architectural rendering;

3D exterior and interior design;

Scene explorer to build environments.
These instruments and tools make 3ds Max valuable software for game developers, architects, digital artists and TV commercial studios. It allows creating flawless and realistic 3D images that can be customized to any scene. Previously, users had to install a Character Studio plugin to animate images. Nevertheless, with the launch of the 4th version, this feature is integrated into the program. The tool works smoothly on Windows, but some of its versions are compatible with MacOS. If you already rave about 3ds Max, hold on! The cheapest version will go at $1 545 annually. To wrap it up, for inexperienced specialists, 3ds Max might seem overly complicated and too expensive.