Hi, my name is Rudolf. My hobby is art, sculpting and programming. Of course games development is the best sphere where all my hobbies can be used in same time.
Today I want to tell you about game "Run, Candy, Run" development.
Primary I sculpted a hungry boy. This character shown in main screen only, to show this boy in the another places I sculpted another one. Then I take a photo and cut it using photo editor.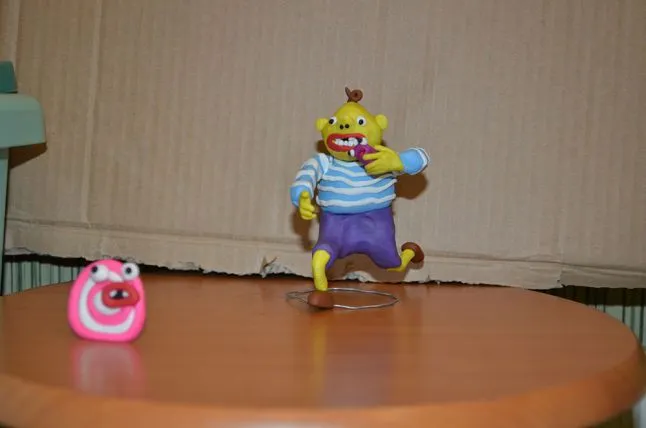 Then I involve my daughter to help me in candies sculpting. The plan was to make lot of different candies, so we sculpt 50 candies. To easy animate eyes and mouth elements was created separately. It added and animated as separate layer in game by single controller (some candies have more than two eyes).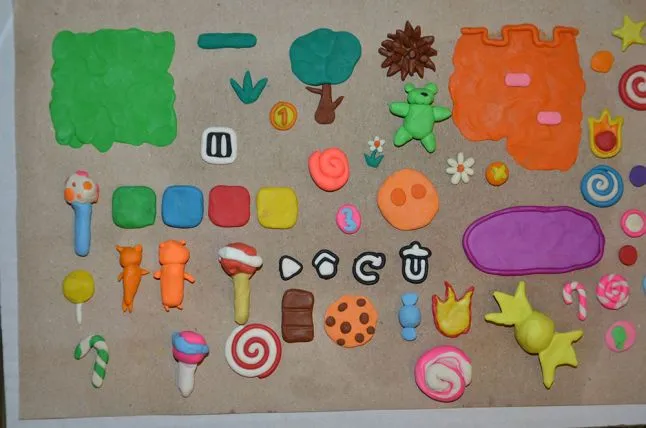 Lot of UI elements was sculpted at once with candies, you can see UI buttons and icons in previous photo. Green rectangle was cropped and processed, this kind of textures used to fill ground in game, so it must be repeated (left side must be connected with right).
To make a sky I sculpt really big plasticine plate. It take a full A4 format paper :) Now I don't understand why I do it so big.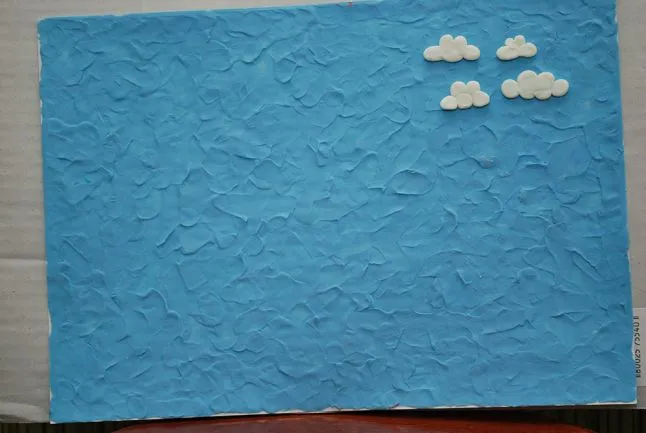 Then I think that single summer location was so boring for players and was cool to add more locations. So I add more locations: winter, night, sprint, forest... And a special transition location inside hungry boy. To make locations more interactive was added elements like leafs and diamonds. Candies can push it while running. It's interested that snow ball increase size while pushing it.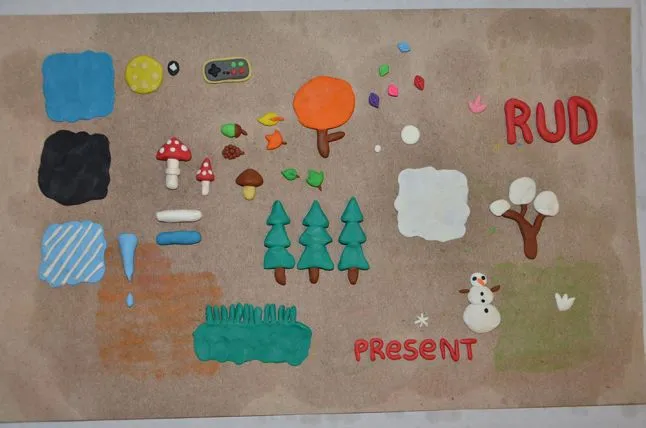 Then I made interactive backgrounds. For example in night locations you can see blinked stars and flying moon. Raining in the spring background. In the summer background you can see hungry boy, It looks to you like titan from the popular anime "Attack of Titans".
And finally I sculpt all Latin and Cyrillic alphabets characters (big and small characters). It take a lot of time for me to cut all of them and make it approximately the same size.
To make game more interesting I request music from my friend and he made it really cool. There are different music for each location was created.
I don't use modern frameworks to make game multiplatform, and regarding that I have android phone the game was developed using Android studio for Androids only.
Finally I show you some screenshots taken from game. Intro screen: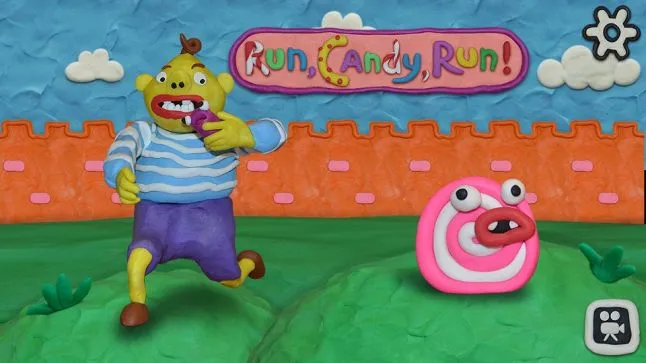 and game level screen. You mission is run and collect coins. To make game harder was added obstacles (like bombs), don't try to hit it: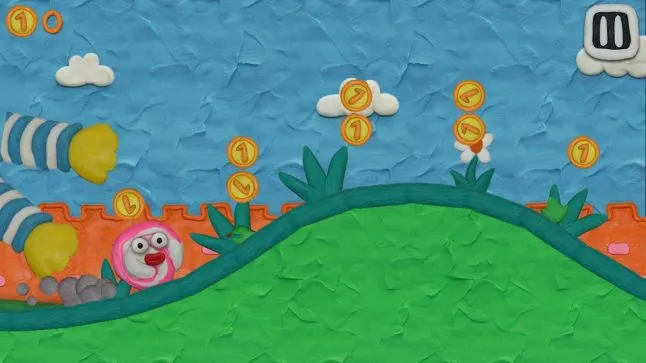 You can download game from Play Marked by followed link:
https://play.google.com/store/apps/details?id=com.rud.runcandyrun
Promo video I create using Microsoft Movie Maker. Simple add transitions between different screen casts taken from the game. You can see it in YouTube by followed link:
https://www.youtube.com/watch?v=0na_Vow7r_k
Thanks for your time :)