Sports games based on professional leagues have been known for their annual updates, and sports fans have been known to be fixated on being able to recreate their favorite teams and games in a particular manner. When those two values collide, you wind up with something like NHL 2004 Rebuilt.
The story from Yahoo breaks down why a group of modders have kept this 13-year-old hockey game alive. Since EA doesn't publish any of its NHL titles on PC anymore, and since the modders felt that games following NHL 2004 were "too easy," they chose to update the older game to have updated rosters and rinks, including teams that didn't exist 13 years ago.
"I was able to win my first NHL 09 game, at the hardest difficultly, 8-0," an anonymous modder who goes by "Trent" told Yahoo, "but I still get my arse kicked in NHL 2004. This is the only game, for me, that still feels like real hockey."
The story contains some fascinating highlights, including how NHL 2004's original UI being built in HTML allowed the modders to create a new UI called 'ESPN' that generates computer-generated articles that preview upcoming matches and creates play-by-play reports for simulated games.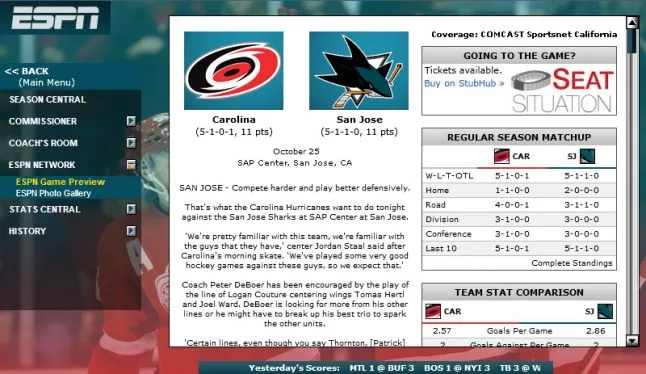 According to Yahoo, the modding community around NHL 2004 also contains mods to import various leagues and teams from the Russian and Canadian official leagues, and with some work, allow players to recreate almost any team from any point from the 1990's NHL.
Be sure to read the whole article on Yahoo for more details on how this international team of programmers was able to keep this classic NHL game alive.