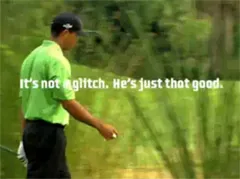 [In this editorial written for Gamasutra, MI6 interactive marketing conference president Jonathan Block-Verk discusses the new imperative facing games marketers.]
While the gaming industry continues to thrive compared to other sectors of entertainment, it is not immune to the challenges that come with the down economy.
Across our industry, game publishers are slashing budgets wherever they can.
Marketing, which rightly or not brings to mind sky-high ad budgets and well-paid vendors, is getting a haircut like everything else.
And the recent OnLive announcement means we're moving towards a gaming industry where console-free games will have a much more prominent seat at the table.
Think about it: if OnLive is an iPhone-style game changer (as opposed to a Newton-style dud), the interactive industry might soon resemble cable television. Lower distribution costs could grant publishers the opportunity to develop titles for scores of niche audiences.
Overall profits would go up, but inevitably there would be less money available to promote individual titles.
So either way you look at it, marketers are on the hot seat. Given the financial realities of the moment, and the fragmented marketplace of the future, game publishers must embrace the idea that small is the new big.
Aside from its obvious advantages, this new paradigm will inevitably alter the competitive landscape for individual titles.
We have to be smarter, faster, cheaper, and more effective when selling our products. Luckily, the ingenuity and promotional brainpower in our industry is second to none.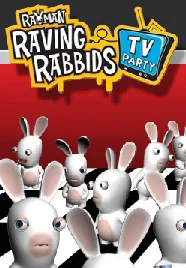 - Consider the Rayman Raving Rabbids Ringtone Creator (http://tinyurl.com/57tlhs, pictured left) from Ubisoft – a mobile-enabled, on-brand, completely infectious way to sell a game.
- Or this "Vault Dweller's Survival Guide" (http://tinyurl.com/6939h2) produced for Bethesda Softworks' "Fallout 3" – nifty, spooky, and unforgettable.
- And lest we forget, arguably the biggest games marketing story of the year (pictured above): a cheapie viral video that Electronic Arts used to turn a programming glitch into promotional gold, with just under 3 million views on YouTube and counting: (http://tinyurl.com/67veee).
Selling games is challenging enough in the best of times.
And with fewer leisure dollars (and yen, and Euros) available to finance an increasingly crowded games sector, the role of marketing has never been more critical.
Our challenge is to sell more games to more people, across more platforms – in the worst economy most of us have ever experienced.
Right now we all have to do more with less – and soon enough we'll be figuring out how to fully harness the power of console-free gaming as that sector becomes a dominant force.
The marketers who can turn small into big will be the ones collecting awards at next year's MI6.
[Block-Verk runs MI6, the major marketing conference for interactive gaming. The 4th annual MI6 conference will take place Wednesday, April 8th at the Grand Hyatt in San Francisco.]