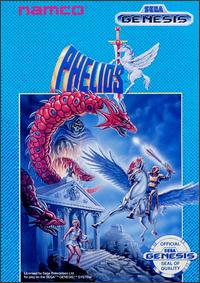 Phelios
by Namco, arcade release 1988 and ported to the Sega Genesis in 1990. Another first wave game for the system - let's have a look!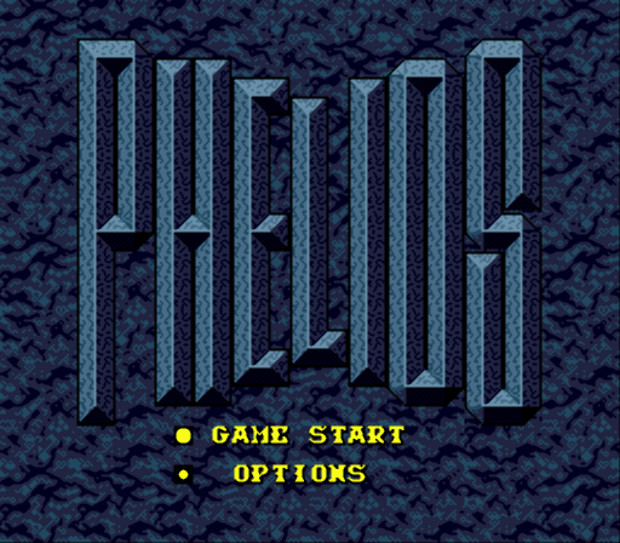 An early shooter for a system which would have several such titles (Genesis and TurboGrafx-16 sort of duked it out in the early nineties to see who would be crowned "system with the most and best shooter games") This was probably a fight that ended up too close to call.. Though I must admit I'll always like Thunder Force over R-Type, so perhaps you can guess my allegiance.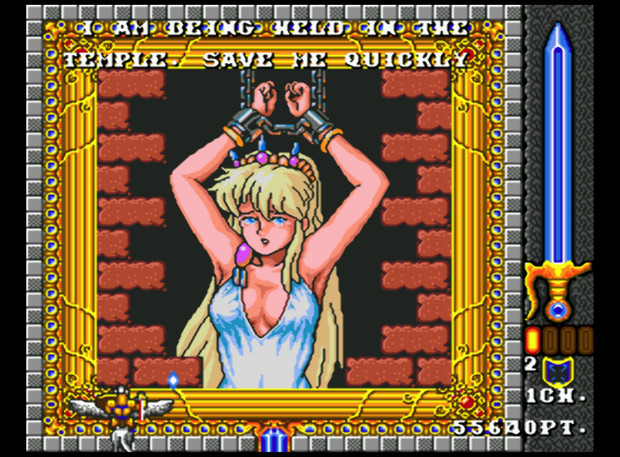 Phelios stood dramatically out from the pack as it eschewed futuristic outer-space tech and embraced Greek mythology instead. Well, sort of. Basically, you are controlling Apollo who is charged with rescuing his babe Artemis from some evil bad guy. Hop on your winged horse, charge up your sword, and take to the skies.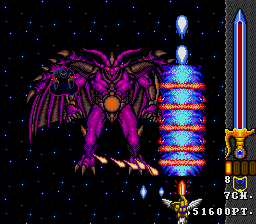 Aside from the unusual theme, the original arcade game boasted plenty of "Mode-7" style effects, that is lots of sprite rotation and scaling. Something seldom seen in Genesis carts, particularly back in the day, much of the visual panache was stripped from this game leaving just the shell instead. We got a bit of enhancement here and there, but not as tight as the source material.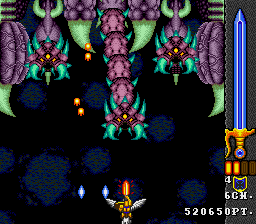 Overall, a pretty tough shooter, if I remember correctly. This is one which, I must admit, I really haven't looked at for
years
- it had a nice bit of promise (and the magazines at the time were hyping it pretty good) but they just should have waited a year or two until the tech was more understood and they might have slapped together something more compelling. The charge shot (R-Type style) was fairly well-done but your normal shot was too weak by comparison; all of the bonus weapons were pretty run-of-the-mill; your character was kind of awkward and could suffer cheap hits occasionally. Phelios was a cool and somewhat obscure arcade title which suffered in its port home, even so I would probably give it a spin today for old time's sake!