Retro Game of the Day! Night Trap
Night Trap by Digital Pictures for the Sega-CD, released originally in 1992. And then ported to a slew of other platforms over the next couple of years, of course (3DO, Sega-CD+32x, PC)
Haaaaang on a minute. This column is entitled "Retro Game of the Day" - but does Night Trap really qualify as a game? I rented this along with some other drivel upon its release (with the Sega-CD launch) and was skeptical upon boot-up. As usual, there was the "wow" factor when originally loading it up "digitized live-action footage is being piped through my Genesis, onto my TV screen? HOLY MOLEY!" But, the feeling of excitement waned considerably when I realized -there just was not much to do!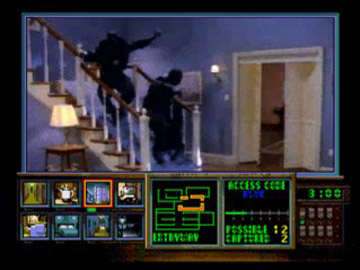 Night Trap is one of those games which has a special place reserved for it in the long, storied History of Videogames. It looks like muddy digi-crap now, but in its day this was considered a groundbreaking departure from the likes of Mario, for several reasons. Most notably, the game seemed to be about "protecting hot teen ladies from getting raped!" Whaaa-aaat?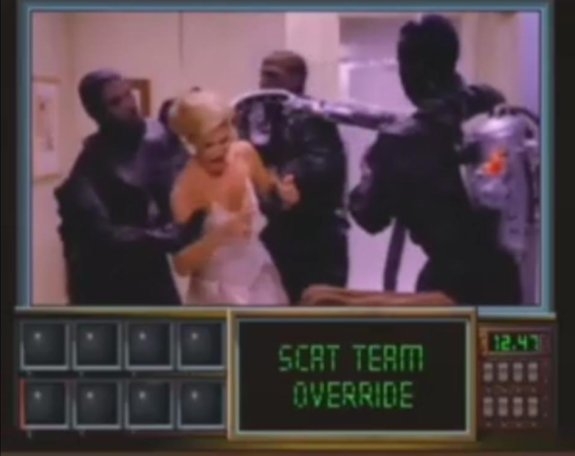 Yeah, the premise of the game was that there was a sleepover being held in some house, parents nowhere to be seen. A bunch of teenyboppers were parading around in their undies, and some vampire-type creatures called "augers" infiltrated their house in attempts to catch them and "drain their blood," played out in relatively violent sequences (laughably cheesy, and rather tame - but compared to what other videogames of the day looked like, this was a rather huge leap). This one went all the way to the Senate! This was the catalyst of Congressional Hearings on Violence in Video games. Not even joking!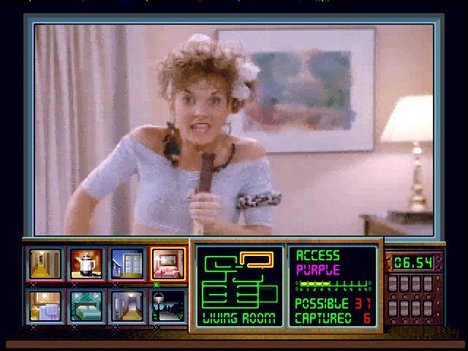 Would that Night Trap (or "Night Rape," as the Senate would likely have referred to it) have been an actual good game to deserve such attention. As a member of "Sega Control Attack Team," or S.C.A.T. (no comment), you were monitoring the house with surveillance cameras. When the vampires entered a room, if you activated a "trap" at the proper time you'd be able to snag the villians and save the girls. Gameplay consisted of knowing which security codes would be necessary to activate which traps during which times. Miss too many vampires and you'd be kicked out of S.C.A.T., and be admonished by Dana Plato.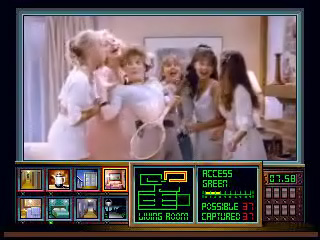 All in all, a silly game, not really very fun, but there were those who enjoyed its novelty, and for that you can't really knock it. It does deserve its place in history (before Hot Coffee, there was this!) and is absolutely symbolic of a path videogames could have gone down (Full Motion Video, semi-interactive sequences which remove the play from the action resulting in much more "passive gameplay." I am particularly glad that phase of gaming has passed, but they are interesting to look back at.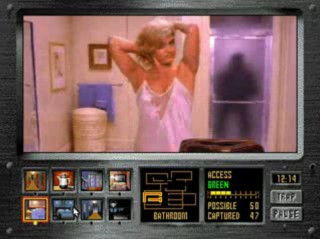 If you want to see what all the hubbub was about, easy enough to find all the clips on YouTube - or dig up one of the playable versions for your system of choice.