Retro Game of the Day! Nam-1975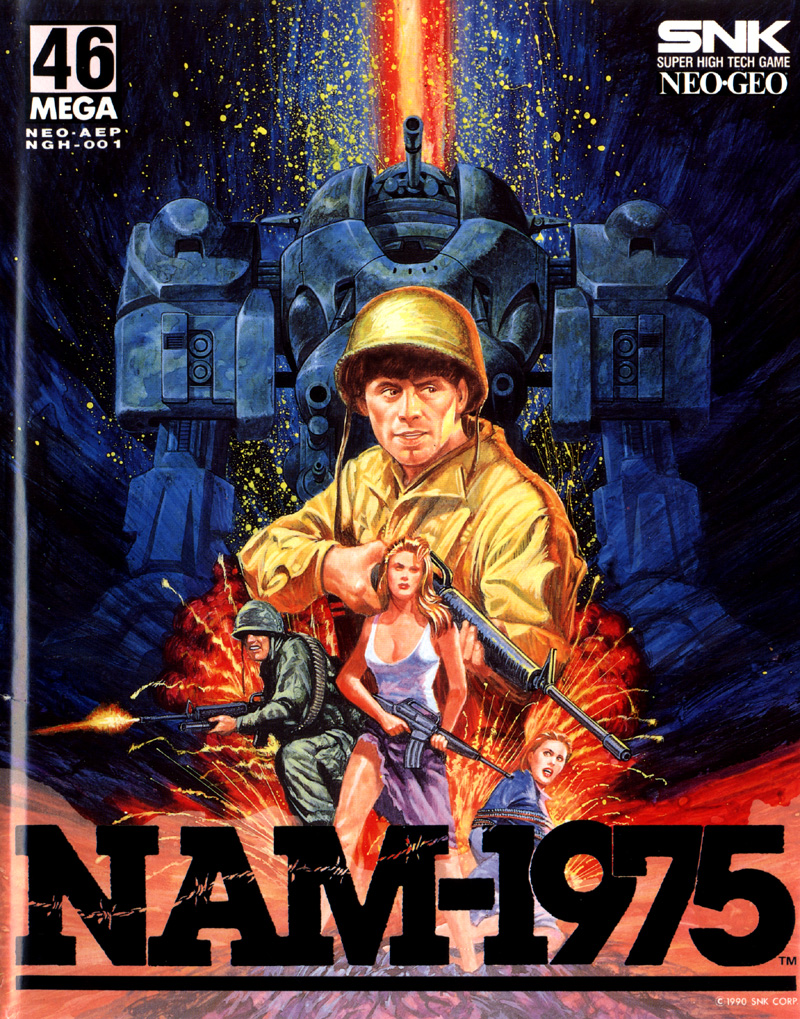 Nam-1975 by SNK, launched alongside the Neo Geo monster incrediconsole (sorry, I always have to make fun of that thing) back in 1990.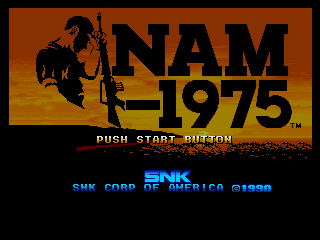 (Cue Dana Carvey's Grumpy Old Man) "Back in myyy dayyyy, we did't play this nonsense like... 'Brother in Arms' or 'Call of Dutyyyyyyyy...' Our FPS war games were behind the back games, and you just moved left or right, and only had one measly gun, and maybe one bomb, and you loved it!"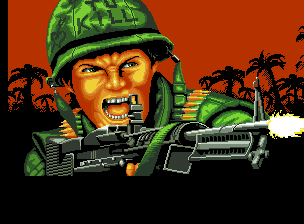 Yup. In the days following the advent of games like (the legendary) Operation Wolf, these games kind of came into a little bit of vogue, but they were often quite limited in execution so you didn't really see them very often.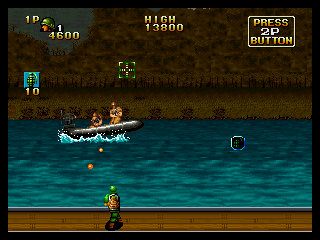 As an early Neo game, this was a bit of a curiosity, they were proclaiming the system to be "the next big thing" but what was up with the rather pedestrian graphics of this title? Not bad, but certainly not over-the-top, at least in screenshots. Upon actually playing the thing, the viewer noticed there was a nice bit of elaborate animation going on (and plenty of business happening on-screen). Settling down with the joystick, the gameplay became immediately intense and the concerns about aesthetics were drowned away in combat madness.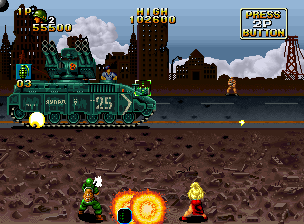 Basically, you traversed steadily over a horizontal playfield (usually), being constantly fired upon and blasted at.. dodge, shoot, roll, dodge, dodge, shoot, die, die, die (NAM wasn't an easy game!) It reminded me of another game (Cabal) which was even lower-tech but at least that game used a trackball for somewhat more natural feeling control (depending on who you asked, I suppose).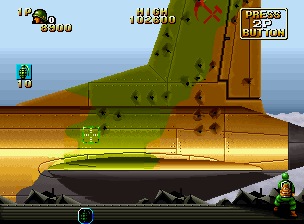 NAM-1975 still holds up today, it's a pretty dark-themed game with some gnarly (if unintentionally humorous) overtones, and the action doesn't let up for a moment. Bring along a buddy for some serious amusement. I am sad to see that these over-the-shoulder shooters never really got much further, because they were kinda fun in there day (I need to check out Wild Guns on SNES one of these days!) Don't miss Nam, it is a good time!