Retro Game of the Day! Kung Fu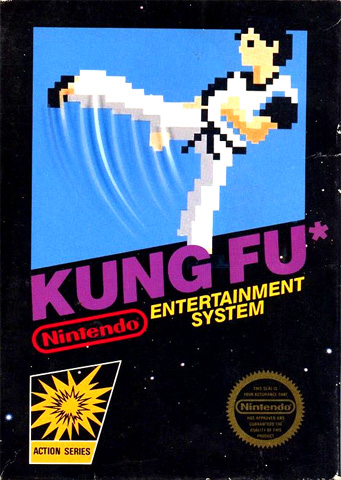 Kung Fu by Irem for the NES, released originally as Kung-Fu Master in arcades in 1984.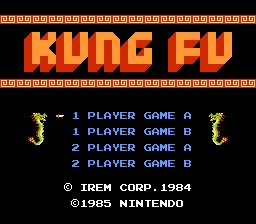 An early actioner for the Nintendo 8-Bit, this seemingly simple title threw the player into a world of karate chops and leg sweeps from the moment you said "okay go!"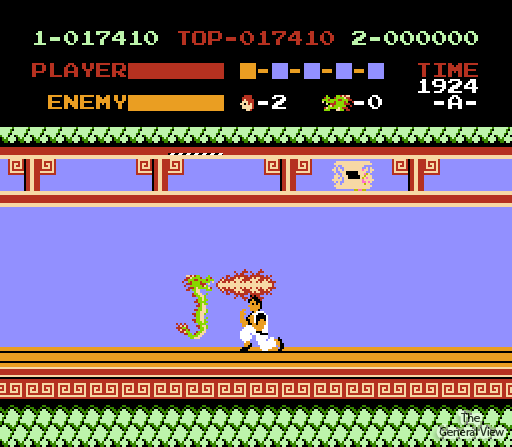 You play as Thomas, on a quest to rescue your girlfriend from the Evil Karate Overlords. They've sent legions of enemies to run up to you and... grab you (which slowly saps away at your strength). This was all a little unsettling. Fortunately, a few quick chops would clear them away, but knock five down and ten more rush up to take their place!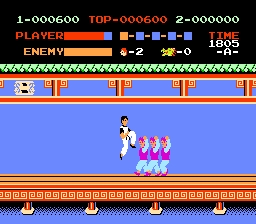 Also, there's more proficient Karate experts to contend with.. Stickmen, Dagger Throwers, and of course... midgets! And plenty of dropping pots full of vipers and apparition fire-breathing dragons. It's all here in no short order.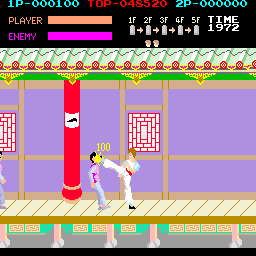 The game was a blast when it was new and definitely set a standard for action titles for years to come. Irem themselves followed it up with titles such as Vigilante, which was obviously much more polished, but somehow seemed to lack the charm of the original. This is a tough little game which many old-fogey gamers remember. Go on and load it up, and see if you can make it through Round Two! Silvia is waiting!