Retro Game of the Day! Kaboom!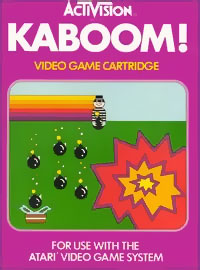 Kaboom!
by Activision, developed by Larry Kaplan and released for the Atari 2600 in 1981.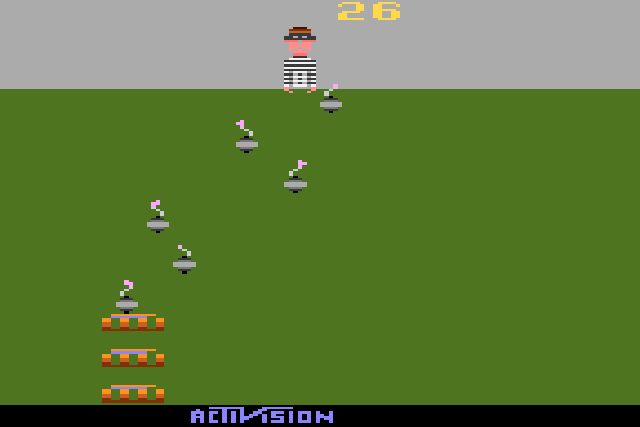 Simpler times meant simpler games. They did not make them much simpler than this! That being the case, this was still a lot of fun back in the day. The premise was that a criminal (couldn't you tell?) is trying to drop bombs off a ledge You must catch each bomb with your water bucket to defuse it, otherwise the whole city will explode, and everyone will die violently and graphically. Have you ever seen how the 2600 renders flesh melting off of a human being's face? It's positively
gruesome
.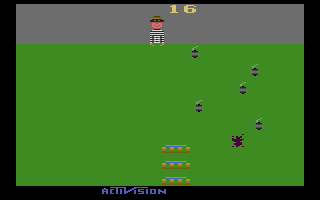 You control your water bucket with a paddle interface, and the remaining lives you have are presented as accompanying buckets. Lose all the buckets and the game is done. The shtick here is that the longer you play, the faster the bombs will drop; this accelerates rather quickly, to a ludicrous degree.
Here's
what I mean...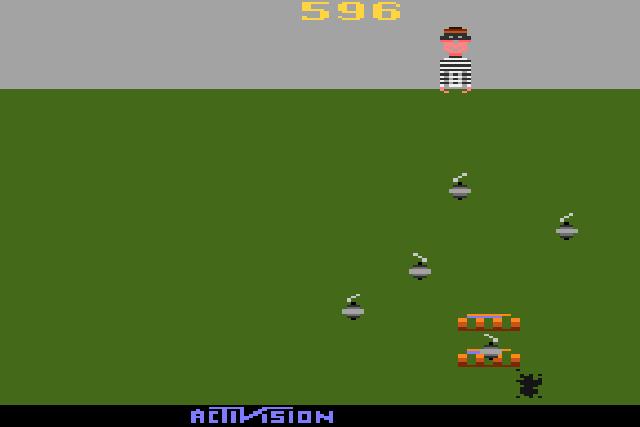 So simple, yet still quite addictive at the time, this is probably one of the best-loved (and oft-remembered) of the early Activision titles.