Ladies and gentlemen the new generation of game engines has arrived. I must admit that I don't get impressed easily but when I saw the latest demo of the CryEngine I literally slapped myself. Amaz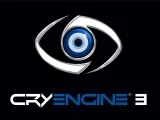 ing graphics it could be a designer's dream tool.
The video demo consists of short cutscenes from games created on the engine for the XBOX 360 and the PS3 and presents a little bit of the engine's features.
I don't know maybe I'm designed this way but at every good thing I must point out the not so pleased characteristics. Yes the graphics are amazing, yes the games will look better then ever, but (there always has to be a "but" in everything ) game developers will begin to produce these below mediocre games that have no soul so to speak, and the only special characteristic is that they are created in CryEngine 3 and they have incredible graphics. Those are not games, those are sight seeing presentations!
Another problem with the new engine will be the inhuman requirements for the PC. As you can see from the demo the Xbox360 and the PS3 have no problems coping with the graphic upgrade but on the other hand PC owners will need to buy better video cards, better processors and so on. Well I guess that's the price we have to pay for technological advances.