[This unedited press release is made available courtesy of Game Developer and its partnership with notable game PR-related resource Games Press]
Parigi, 27 gennaio 2022 – Buon Capodanno lunare dell'anno della Tigre! Questo animale maestoso è stato protagonista di innumerevoli miti, poemi, dipinti e sculture nel corso della storia del continente asiatico e, in particolare, della Cina.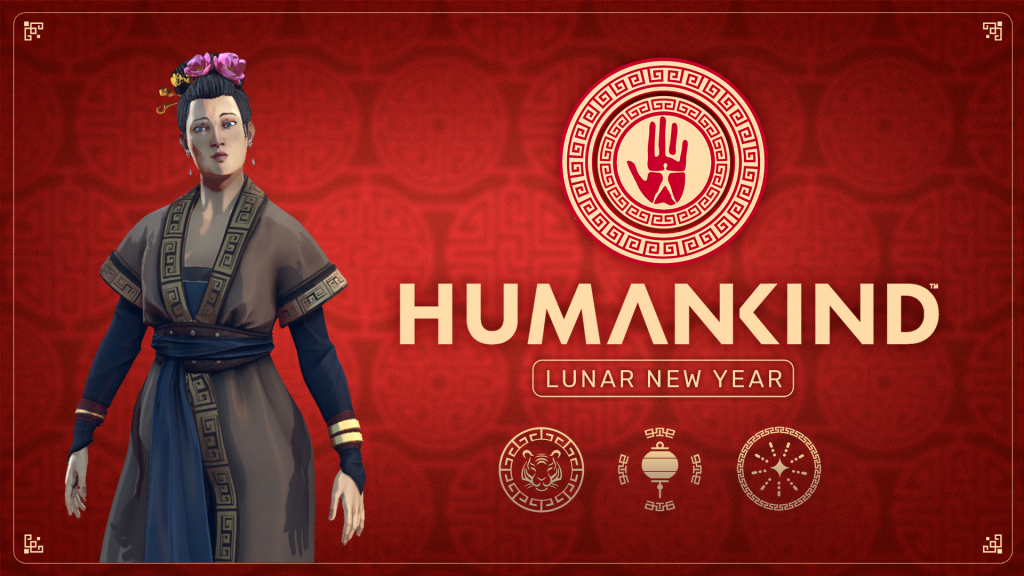 La tigre rappresenta uno dei più importanti simboli della cultura cinese, ed è raffigurata sin dai primordi dell'arte neolitica cinese, nelle merci in bronzo delle dinastie Shang e Zhou, nei conteggi dei generali imperiali durante il periodo degli Stati Combattenti, nelle murature della dinastia Han. Ancora oggi è ampiamente considerata un simbolo di forza e coraggio da tutte le culture asiatiche che celebrano il capodanno lunare.
Partecipa alla sfida della community giocando con le culture Zhou, Ming e/o Cina moderna per ottenere stelle dell'era utili a sbloccare simboli esclusivi, ornamenti e l'avatar della celebre astronoma, matematica e poetessa Wang Zhenyi per la tua collezione!
L'evento inizia ora e sarà disponibile fino al 16 febbraio alle 23:59 CET. Segui i progressi della community tramite l'hub di gioco di HUMANKIND™ su Games2Gether.
Non hai ancora una copia di HUMANKIND™? Lo strategico a turni a tema storico è disponibile su Steam ed Epic Game Store, oppure puoi trovarlo sul Game Pass per PC.
---