[This unedited press release is made available courtesy of Game Developer and its partnership with notable game PR-related resource Games Press]
1. August 2022 - Dundee, UK - Junkfish, das BAFTA-nominierte Indie-Studio hinter dem vielgelobten Horrortitel Monstrum hat bekannt gegeben, dass das asymmetrische Multiplayer-Sequel Monstrum 2 am Steam Survival Fest, das vom 1. Bis zum 8. August 2022 stattfindet, teilnehmen wird. Das Festival wird eine Woche lang verschiedene Survival-Titel präsentieren. Viele davon werden in dieser Zeit reduziert angeboten und es wird Demos zu kommenden Spielen geben. Monstrum 2 wird darüber hinaus vom 4. Bis zum 7. August als Teil des Steam Free Weekends kostenfrei spielbar sein.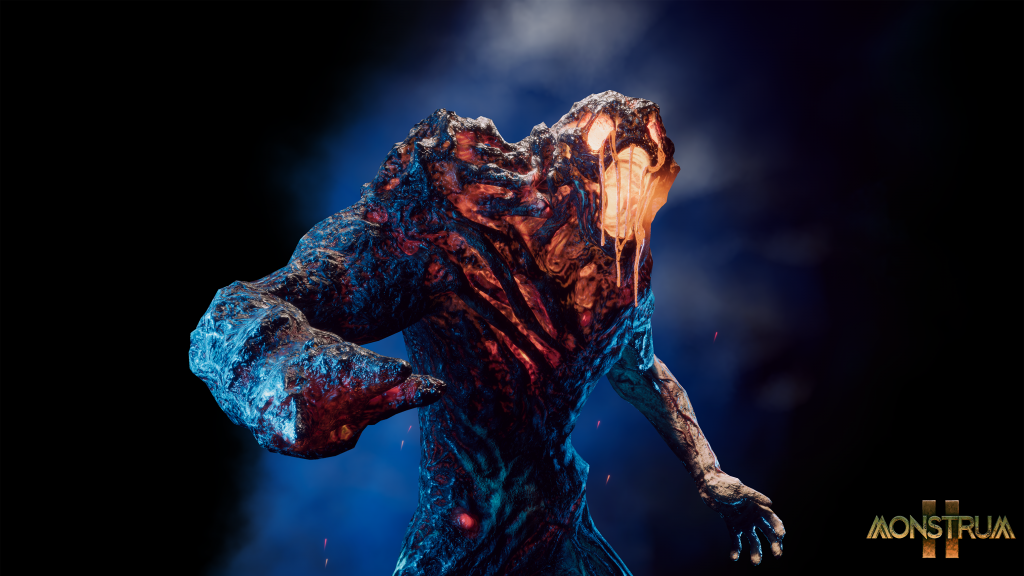 Junkfish hat zudem bekannt gegeben, dass Monstrum 2 bald den Early-Access verlassen und seine volle, monströse Pracht auf Steam entfalten wird. In dem, von der tosenden See umgebenen, prozedural generierten Labyrinth spielt man gegeneinander oder gemeinsam als jagendes Monster, oder gejagte Beute.
Das Spiel als Gefangene: Werdet ihr den Ausbruch wagen? Als Gefangenen-Gruppe seid ihr ganz auf euch allein gestellt und müsst euch aufeinander verlassen um von Sparrow Lock - eine heruntergekommene Seefestung - zu entkommen bevor das Monster euch erwischt. Es ist euch überlassen, wie ihr versucht zu überleben, während ihr das rostige Labyrinth der verlassenen Einrichtung erkundet und euren Verstand einsetzt um Rätsel zu lösen. Schließe dich mit 3 weiteren Spielerinnen und Spielern zusammen um gemeinsam gegen das Monster zu bestehen.
Das Spiel als Monster: Jagen klingt besser als gejagt werden? Dann wähle eines der verschiedenen tödlichen Monster und nutze deine besonderen Kräfte um die Umgebung auf der Jagd bestmöglich zu nutzen. Es gilt vier Gefangene zu jagen - vier Gefangene zu töten!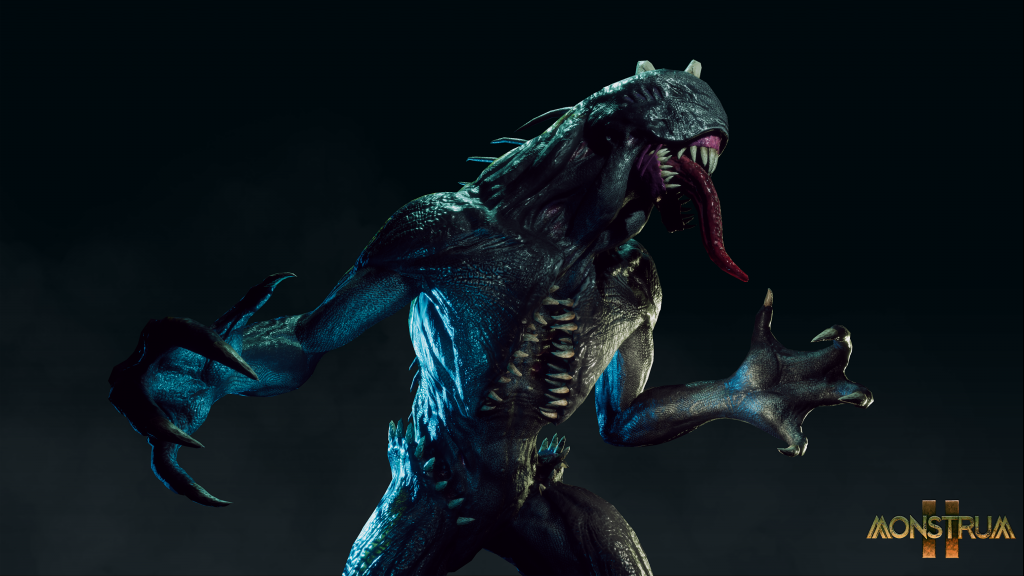 Monstrum 2 Features:
Erkundet und überlebt eine prozedural generierte Seefestung: Gefangen in Sparrow Lock muss sich die Gefangenen-Gruppe durch eine zerfallende Forschungseinrichtung wagen und einzigartige Gameplay-Herausforderungen überstehen.
Erlebt den Schrecken in der Ego-Perspektive aus nächster Nähe: Die Gefangenen müssen Rätsel lösen, sich Überlebensstrategien überlegen und die Flucht planen, während sie gleichzeitig um ihr Leben rennen. Versagen kann tödliche Folgen haben.
Überlebt gemeinsam, oder geht getrennt zu Grunde: Das "i" in "Team" steht für "Ich"! Schließe dich mit anderen Spielerinnen und Spielern zusammen und arbeite gemeinsam um erfolgreich das Monster zu überlisten und zu entkommen.
Oder gehe selbst auf die Jagd! Spiele als eines der drei einzigartigen Monster: Bhagra, Brute oder Malacosm. Terrorisiere die Gefangenen und Jage sie mit Hilfe deiner besonderen Fähigkeiten.
Wer sich traut, findet weitere Informationen zu Monstrum 2 auf Steam und folgt Junkfish auf Twitter @TeamJunkfish für die neuesten Updates und nützliche Überlebenstipps.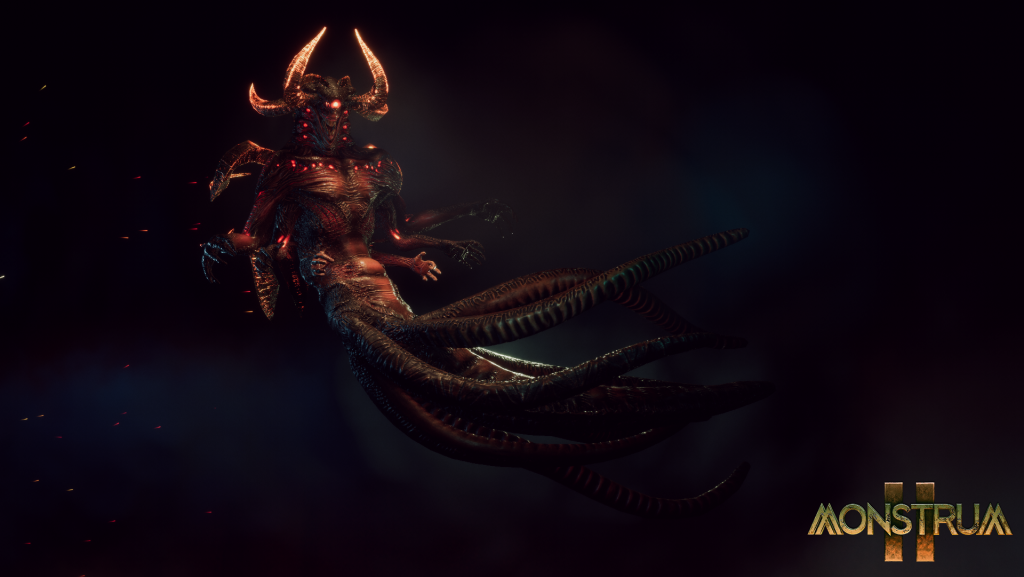 ---
Über Junkfish
Team Junkfish ist ein BAFTA-Nominiertes Indie-Studio, das hauptsächlich im schottischen Dundee angesiedelt ist und inzwischen auch nach Singapur expandiert hat. Ihr Spiele-Hit "Monstrum", der im Januar 2015 veröffentlicht wurde erhielt viel Lob von Kritiker*innen und gewann weltweit die Herzen vieler Horror-Fans, sowie die Liebe zahlreicher Influencer*innen und Streamer*innen. Das Spiel wurde zudem von der TIGA als "Best Debut Game" und von den Scottish BAFTAs als "Best Game" nominiert. Die Passion des Studios ist es, einzigartige, innovative und qualitativ hochwertige Spiele für ein breites Publikum zu entwickeln - Monstrum 2 ist die neueste Inkarnation dessen.
@TeamJunkfish
www.teamjunkfish.com




Press Kit:
https://drive.google.com/drive/folders/1SbtIIwec4pQgOk6IwhTNbwhefbvKpsnK?usp=sharing

Contact:
Für Presseanfragen oder Interviews kontaktiere bitte die Games-PR-Agentur Cosmocover per E-Mail oder Telefon: +49 (0) 170 965 2494