The world of PC gaming in Korea never fails to surprise. When I first arrived here over six years ago, I was amazed at the sheer penetration of high-speed internet and the widespread obsession with online play across all age levels, and I still am to this day. While the well-known staples of the Korean PC gaming diet are generally held to be StarCraft and WarCraft in the West, there's a lot more to it than just that.
First of all, in order to understand the way PC gaming works here in Korea, it's necessary to get an idea of what's happening on the actual retail scene. The answer to that, for better or worse, is that there's not much going on at all, and it's been this way for as long as virtually anyone can remember.
I was rather shocked by it at first; I'd ask friends where the game shops were, because, I'd reason, if everyone is playing this software, there must be the Korean equivalent of a GameStop or EB Games on every corner, right? Wrong. Before we go further into that, though, let's take a look at the most recent top five list for retail sales of PC games to see what's moving off the shelves, courtesy of Korea's Game Industry Total Information Service System (GITISS).
1. Harry Potter and the Order of the Phoenix (EA)
2. Princess Maker 5 (Fujitsu)
3. Command & Conquer 3: Tiberium War (EA)
4. The Sims 2 (EA)
5. Transformers (Activision)
At the end of the day, the above list doesn't mean much at all. While exact sales figures are not available, it's safe to say that they're not going to be anything noteworthy. Going to the store to buy the latest PC game just isn't a big thing in Korea.
To give you an idea of what things are like, I'll use the area in which I live -- Yangju, a northern suburb of Seoul well within reach of the massive Seoul Metro -- as an example. The population, mostly made up of overflow from Seoul proper, is nearly 200,000, but there isn't a single dedicated games store to be found in the entire city. The closest would be in the neighboring city of Uijeongbu (population of around 450,000), but even there, you'll only find one fledgling shop in the dark recesses of an underground mall.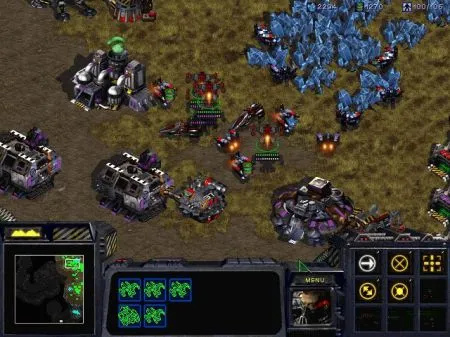 The shop owner is a friend of mine, and he'll be the first to tell you that selling PC games in Korea is a dead end; he makes his money by selling console games, the kind that aren't copied so easily.
Even in Yongsan, the retail capital of Korean gaming, there are virtually no customers that come looking for new, legitimate PC games, and as such, hardly any are sold.
Overall, it's a market that barely exists. Granted, every big box retailer -- Lotte Mart, E-Mart, Samsung Tesco HomePlus, etc. -- has a sizeable PC games section, but there generally isn't a whole lot of action going on in it.
There are two main factors that contribute to this. First of all, when it comes to new PC games sold at stores, the vast majority of those interested just download them illegally. In Korea, the consensus among the masses is that P2P downloading is a reality that must be accepted and can't be avoided. It's completely commonplace, and has been for years. Additionally, even if someone doesn't download a certain game personally, they can just as easily make the trek to Yongsan and buy a pirated copy of the title for a fraction of its retail price.
That's not to say that there are none who are opposed to illegal downloading; there certainly are -- at least a few -- but such individuals make up a very small and insignificant minority in comparison with those who support such practices or who don't care one way or the other.
---
It must be understood that minimum wage in Korea is still quite low by Western standards, while cost of living is high, not to mention fast on the rise. In many cases, products are more expensive here than in the US. As such, when Koreans are faced with the dilemma (if it can even be called that) of whether to pay full price for PC games or download them for free, it's a non-issue for most.
The interesting thing is that this extends even to those with disposable income. To illustrate, I have a friend who is the president and founder of a very successful design firm in Seoul, and one day when the subject of a particular title came up, he immediately exclaimed how he'd recently downloaded it and what a big fan he was.
It's very much a 'topless woman at the French Riviera' scenario -- illegally downloading games in Korea is nothing if not completely and utterly normal, so much so that purchasing a game at full price can be seen as something of an oddball behavior. Where possible, the same applies to console games, but that's for another article.
The second reason for the lack of any major retail presence for new PC games in Korea is the fact that most popular online titles from domestic developers -- and it must be noted that if a PC game isn't online, it generally won't find much of an audience here at all -- are free to download and play; some operating on a micro-transaction system of customization, some with a subscription fee to play, and others just plain free.
The companies and individuals that took risks and made use of such systems from the beginning generally went on to reap huge rewards. While a rather recent example, Nexon's Kart Rider became such a huge phenomenon because of the fact that, despite being a rather blatant rip-off of Mario Kart, it was free, for the most part well designed, and immediately accessible to players of any and all age groups. Though it's now significantly lessened in popularity, the game was a true national phenomenon in its heyday, one that's going to be remembered for years to come.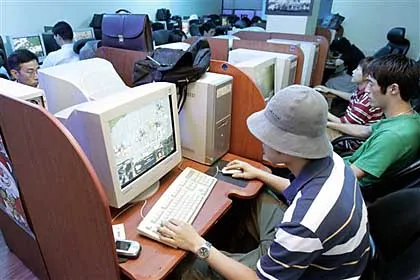 Central in all of this is the role of the internet cafe, or as it's called here, the PC Bang (that's 'ah' as in 'on'), meaning 'PC Room'. While there are many gamers who also play at home, the PC room is where the real action is at, largely because of the fact that you can find them virtually anywhere, they always feature a good selection of the most popular online titles, and perhaps most importantly, subscription fees to the games that require them are already taken care of.
Rates are very reasonable for non-members, around 1000~2000 Won an hour, which corresponds to about a dollar or two USD. The hardcore, however, mostly have paid memberships to their bang of choice, and whenever possible, they vegetate all through the night, subsisting on a not-so-healthy diet of spicy ramen ('ramyun' as it's called here), cigarettes, and the ever popular canned coffee, either hot or cold.
Years back, I gave this this witch's brew a try, minus the cigarettes, and it left me feeling so awful the next day that I had to go to the doctor. Not recommended.
---
So now let's take a look at the list that matters -- the top ten online games at PC rooms in Korea -- and break down each of the titles and their respective developers. Here they are as of 7/24, this time courtesy of Gametrics, Korea's leading online gaming information tracking service. Also, take note of each entry's item sales ranking, provided by ItemMania.
1. Sudden Attack
Genre: FPS
Developer: GameHi
Publisher: NetMarble (CJ Internet)
Item sales ranking: 5
A massively popular online FPS, this one's been at the top of the list for thirty-six weeks. One of the game's main draws is its upgrade system, which operates on both cash and points earned in-game. There are a variety of payment methods, including home phone/cell phone billing, and tie-in promotions with mobile carriers SK Telecom and KTF enable in-game 'cash' to be acquired through the voluntary submission of a users' private info -- phone numbers, etc. -- for pesky advertising schemes.
2. StarCraft
Genre: RTS
Developer: Blizzard
Publisher: Blizzard
Item sales ranking: N/A
Nearly ten years old and still showing no sign of letup, it seems that the only game capable of replacing StarCraft will be its sequel, announced in Seoul this past May. And yes, you can still watch professional matches on TV any hour of the day.
3. World of WarCraft
Genre: MMORPG
Developer: Blizzard
Publisher: Sonokong
Item sales ranking: 17
As with StarCraft, not a whole lot to say here. Koreans love all things WarCraft almost as much as they do StarCraft, and though this MMORPG hasn't been around as long as its RTS counterparts, it shows no sign of slowing down any time soon. Let's just hope we don't hear any more stories of child neglect due to WoW addiction in the near future.
4. Special Force
Genre: FPS
Developer: Dragonfly
Publisher: Neowiz Games
Item sales ranking: 16
Not to be confused with the anti-Israeli first-person shooter from Islamic organization Hezbollah, this popular Korean online FPS features upgradeable characters and weapons for a highly customized play experience. As is the trend with many popular online games, items and upgrades can be purchased via mobile phone.
5. Lineage 2
Genre: MMORPG
Developer: Hanbit Soft
Publisher: NCsoft
Item sales ranking: 6
The sequel to NCsoft's massively popular original, Lineage 2's subscription-based nature makes it a good fit for PC rooms. Though Lineage 2 is more popular than its predecessor, its item sales trail behind by three places, according to ItemMania.
---
6. Lineage
Genre: MMORPG
Developer: NC Soft
Publisher: NC Soft
Item sales ranking: 3
Like StarCraft, Lineage is another online title that's been going strong for nearly ten years. While it may not have seen much success in the West, the game was at one time subscribed to by over three million gamers, mostly Korean.
7. WarCraft 3
Genre: RTS
Developer: Blizzard
Publisher: Hanbit Soft
Item sales ranking: N/A
The same goes for WarCraft 3 as for StarCraft and WoW – no amount of Blizzard action is enough for Koreans. Kudos to the company for repaying its most loyal fans with the Worldwide Invitational it threw in May at Seoul's Olympic Park.
8. Dungeon & Fighter
Genre: RPG
Developer: Neople
Publisher: Samsung Electronics
Item sales ranking: 2
This awkwardly named RPG, very popular among mid-teens, features 2D sprite graphics and real-time action combat. Like most popular online Korean games, pay-to-customize options and product cross-promotions abound.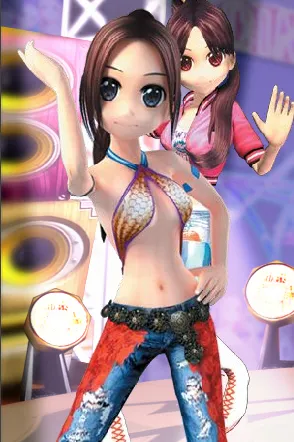 9. Audition
Genre: Arcade/MMO
Developer: T3 Entertainment
Publisher: Yedang Online
Item sales ranking: 31
Based on a massively popular Korean comic book series, Audition has become quite a gaming phenomenon as well, with editions now available for the PSP and cell phone.
It's basically a dancing game with MMO features and microtransactions for the purchase of clothing, accessories, etc. Recently, there have been news reports of this game being used by middle-aged men to try and lure in female middle and high school students.
10. FIFA Online
Genre: Sports
Developer: EA / Neowiz
Publisher: Neowiz Games
Item sales ranking: 14
Koreans love soccer, and while Konami's Winning Eleven holds more popularity on the console scene, EA's FIFA Online -- made in Korea in collaboration with Neowiz/Pmang – continues to be quite popular for online play.
Elaborating on a few points from the above list, the prevalence of microtransactions – selectable and payable through diverse means, with a large emphasis on cell phone transactions – and product cross-promotions cannot be overstated. Go to any of the above games' official sites, and you'll be met with a dizzying array of flashy links and logos begging for your attention, money, and/or personal information.
This style is very much in the same vein as that of the average busy nighttime street in Seoul – thousands of flashing neon lights and bright signs against a black background, all fighting to be seen and trying desperately lure in the passerby. Visitors find excitement and charm in such scenes, but when it comes to online gaming, this kind of attack on the senses is really quite a turn-off for the average Western gamer.
That, in a nutshell, is where the PC gaming industry in Korea currently finds itself. Physical retail is dead, and while that isn't going to change any time soon, it's a rather insignificant issue, because the online market is the only one that really matters here.
Piracy is obviously here to stay, but the industry wise have gotten around that issue and found phenomenal success through subscriptions and microtransactions, the former of which has been massively aided by PC rooms, and the latter of which has found a convenient host in the cell phone.
The world of PC gaming in Korea may massively dwarf that of consoles, but Sony, Nintendo and Microsoft are engaged in their own little war on the peninsula, as well. Stay tuned for an upcoming report on the details of that war, as we analyze the state of the console industry in Korea.