Last year
, Gamasutra was invited to the recent GameStop Expo in Las Vegas and found it to be a mini E3-of-old, with comparatively tame but still compelling booths from major and minor publishers. The show is put on for the benefit of the store managers of GameStop's approximately 5,000 retail locations, and showcases the fall lineups of publishers -- with booth space related (but not 100 percent correlated) to GameStop's buys from these publishers.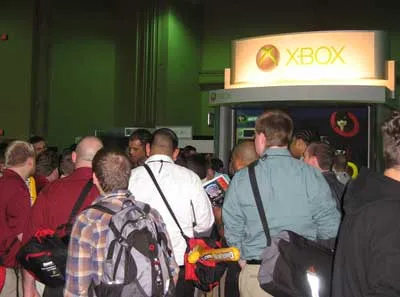 The intent of the show is to educate and excite the managers of these stores about the upcoming fall games. GameStop's executive vice president of merchandise and marketing Tony Bartel commented to Gamasutra that it's even better-timed for this purpose than was the old E3 -- which was heavily attended by GameStop and its predecessor companies' staff -- as the games are in better shape for the managers to play by September.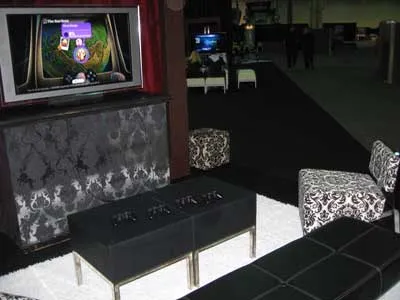 The GameStop Expo, Itself The show, while expanded in size -- taking up the entirety of a bigger hall at the Mandalay Bay hotel's convention center in Las Vegas, as compared to last year -- seemed a little less focused, with a shorter duration of just three and a half hours. In an interesting move, companies were banned from passing out tchochkes this year, being instructed instead to send them to the GameStop warehouse for distribution to individual store locations. Last year, managers traveled the floor with handheld containers to fill with loot, Halloween-style.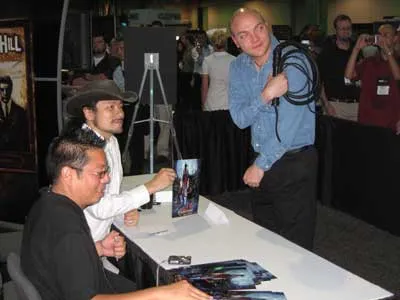 As with last year, a big draw of the booths was signings with popular gaming celebrities, like Charles Martinet -- the voice of Mario -- at Nintendo's booth, or Castlevania producer Koji "IGA" Igarashi reprising his appearance from last year's show. The GameStop NASCAR stock car was on the floor, with driver Joey Logano signing autographs. Midway and THQ both had pro wrestlers from their respective licenses' stables.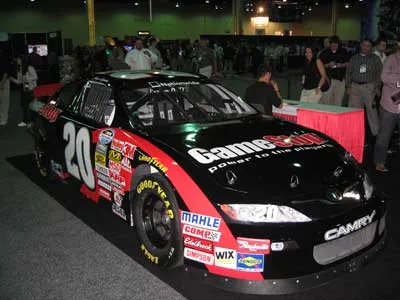 In an interesting move, some publishers were moving more toward debuting new playable builds of games that did not have previous exposure during press events. Square Enix showed a build of its Unreal Engine-powered RPG The Last Remnant that it will not be showcasing at next month's Tokyo Game Show, and Atlus brought the first English build of Persona 4, the latest in its cult-classic RPG series. Interestingly, consumer sites were on the show floor to play games and report, E3-style, suggesting a potential increase in the show's profile and relevance beyond its traditionally GameStop-internal purview. Though managers were officially required to visit every booth on the show floor, no obvious organizational system seemed to exist to ensure their dedication, and in fact hordes of GameStop employees were already wandering away from the show onto the Mandalay Bay casino floor by 7:30 PM (the show began at 7:00 PM). However, it's worth mentioning that these deserters were outnumbered by the generally enthusiastic crowds who surveyed the show and played games, many of whom also engaged company representatives in conversations about them. Bigger Picture: The GameStop Conference As mentioned, the Expo is part of a larger GameStop Conference that took place from Saturday, September 6 through the morning of Thursday, September 11 -- though not all staff were required to attend all events. Presentations on games from publishers such as Sony Computer Entertainment -- which brought in Insomniac CEO Ted Price to present Resistance 2 -- and Electronic Arts -- which offered EA Sports president Peter Moore -- were a big part of the event, as were classroom sessions; press were not officially invited to these proceedings. Interestingly mandatory "vendor training" sessions showcased the output of 19 companies, including game publishers, peripheral manufacturers, and strategy guide publishers. In essence, the GameStop Expo and its surrounding conference continues the work that the E3 started with its historical facilitating of retail business -- while narrowing down the participation to only one retail organization. This has its positives, as one of the biggest complaints many attendees had with E3 was the clog of general gamers -- many of whom were retail employees -- preventing business from being done. The expo's presentations are also targeted by the publishers directly for an audience of store managers, who will return to their GameStop shops and sell those publishers' games. On the other hand, the focus has a handicap, as E3 allowed retail staff from any chain, not just GameStop, to participate.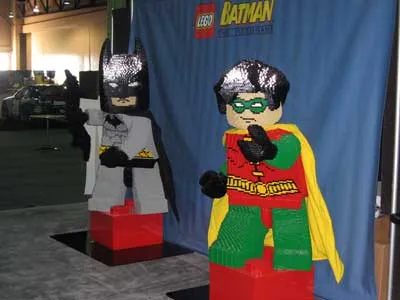 Either way, the relevance of GameStop as a retailer can't be ignored, and with publisher participation in the show all but required as part of doing business with the chain, there's little doubt that it will continue to expand and refine its role.