[In an article originally published on sister digital download site GamerBytes, Ryan Langley examines July 2009's Xbox Live Arcade debuts, from Battlefield 1943 to Marvel Vs. Capcom 2 and beyond -- including charts and leaderboard data -- to find out what soared and what faltered last month.]
With the success of Microsoft's
Summer Of Arcade
last year, it was good to see the Xbox 360 creator bring back the special downloadable game promotion this July, a generally slow month in the retail space. Six new titles were released during July on Microsoft's digital download service, with two additional week-long deals on older games. This was a small amount compared to the 15 games released in June, but perhaps that's for the best. With some publishers already trumpeting their sales figures, we've almost certainly seen the biggest month in Xbox Live Arcade's five year history. As always, we look at two different sources for our analysis – the weekly ranked top 10 list released by Larry Hyrb on MajorNelson.com, and, when applicable, the online Leaderboards included in every title. The full charts for July's top-ranked XBLA games by week are as follows: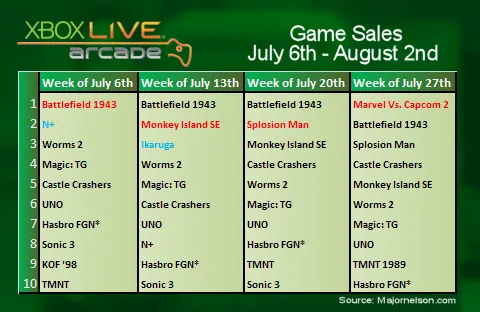 Making XBLA History
Despite not being in the Summer of Arcade lineup, nobody --
not even the developers
-- were prepared for the mammoth success of
Battlefield 1943
on Xbox Live Arcade. Since its release, DICE/EA's multiplayer-only FPS team action title has been on the very top of the list. Electronic Arts has come out and said that in the first two weeks of the game, the company had
sold over 600,000 copies
across two platforms. The leaderboards on both the XBLA and PSN versions bottom out at 250,000 players, and it beat
'Splosion Man
in the XBLA Top 10 even after the press release came out, so we know it has continued to do very well after its release.
Battlefield
also broke its way into the Top 10 played Xbox 360 games list, and it has
continued
to do so each week since its release – something usually unheard of. The extraordinary success of this game will change how publishers think of Xbox Live Arcade games, now that they realize they can make more significant money with smaller and more affordable games, if pitched correctly.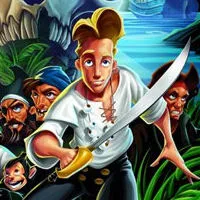 Three Headed Monkey
Secret of Monkey Island: Special Edition
was out for 3 weeks in July, and in that time, had over 66,000 players added to its Leaderboards. As an adventure game, the graphically enhanced remake of the original LucasArts title already has more players on the Leaderboards than Telltale's
Wallace & Gromit Episode 1
and
Sam & Max Season 1
combined. Certainly, the game apparently has more brand recognition and nostalgia than the other two titles. (It'll be interesting to see if Telltale's episodic version of the
Monkey Island
franchise, currently only available on PC and WiiWare, will come to XBLA following the remake's success.)
Monkey Island SE
was released alongside another title – the odd '80s license-based
Madballs in Babo: Invasion
, which was unable to make the charts. Initially, the game was announced at a $15 price point, but was brought down to $10 just before its release. Unfortunately, that did not help it sell. Currently, the leaderboards show that 5,800 players have played through a portion of the campaign mode. Developer PlayBrains did almost everything they could to get more people interested in the game – trailers released every week, an extensive single and cooperative campaign, the addition of the Madballs license and the ability to use your avatar in multiplayer. The game did get
good reviews
but was unable to pull itself out of the shadow of
Secret Of Monkey Island
. The third title, the
Tour De France 2009
cycling sim, was also released this week. Although it did appear during the actual Tour De France event, its XBLA release was completely unannounced until the day it came out. Considering its niche subject and that websites practically
refused to review it
, I expect it did worse than
Madballs
, but no figures are available other than it not making the Top 10.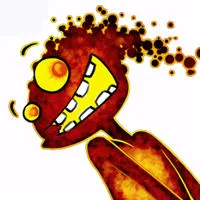 Everybody Loves Doughnuts
'Splosion Man
's debut was very good, but not enough to beat
Battlefield 1943
. For the month, Twisted Pixel's twisted platform game was able to get over 70,000 players on its single player Leaderboard, more than
Secret of Monkey Island
managed -- which is quite an achievement. The developer's last title
The Maw
also followed a similar pattern, where it had
over 34,000 players
in its first week.
Worming Through
Worms 2
was released early July, but due to the overlapping weeks, was also a part of
June's analysis
. Currently, the game has over 37,000 players on its ranked Leaderboards. However, as with other games that have only follow ranked matches, this is just a fraction of the true amount of people who actually bought the game. (The majority are either playing player match or offline games.) Its only enemy at the moment is the slew of new releases -- otherwise it continues to do very well. The original
Worms HD
was able to hold out for the first week of
Worms 2
's release, but dropped off the charts during July, stopping its 33 week reign since it became part of the XBLA Classics range (with a reduced price). Even without being in the Top 10, nearly 15,000 new players finished the first single player challenge during July.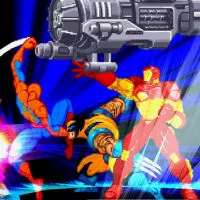 Taking You For A Ride
Marvel Vs. Capcom 2
was the final release of the month, and for its release period, was actually able to outsell
Battlefield 1943
. The game even broke into the Top 10 played games at 7th place, which is usually unheard of. Currently the Leaderboards show that over 55,000 players have played ranked matches. As we noted with
Worms 2
, these do not reflect the sales at all, as the majority of players would either be not playing it online, or are playing the game in Player Matches. Suffice to say, the game has done far beyond expectations – not even
Street Fighter II HD Remix
was able to get into the most played list on
its week of release
.
Deals Of The Week
N+
and
Ikaruga
were both selected to be a part of the deals of the week program in July – halving their price for a week. During the
N+
sale, 31,500 players were added to the Leaderboards, where it now sits at over 312,500 players.
Ikaruga
was unable to beat both
Monkey Island SE
and
Battlefield
for its deal week, but was still able to sell at least 14,500 copies, going by the Leaderboard data. The game's Leaderboards now sits at 98,000, quite impressive for a very niche – and difficult – title.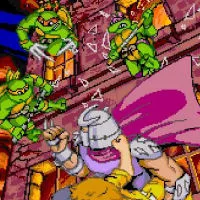 Old Favorites
This month we also had a look at other games which continue to be on the Top 10 some months, or years, after their original release.
UNO
continues to sell, registering its 126th recorded week on the Major Nelson Top 10. During July, over 47,500 new players were added to the Player Match Leaderboards. Though this includes free versions included in Xbox Vision Cameras and Xbox 360 Arcade bundles, it's still quite amazing, 4 years after the fact.
Teenage Mutant Ninja Turtles
made it onto the Top 10 three times in July, and during that time, over 23,000 players were added to the Arcade Leaderboards. For comparison, only 5,900 players were added to the online Cooperative Leaderboards – so the majority of people playing these games are doing so the old fashioned way – with people in the same room. While
Peggle
has now dropped out of the Top 10, it was still able to add over 16,000 players to its Leaderboards, pushing it over the 200,000 player mark.
Sonic 3
also made the drop out of the charts this month, but added 17,000 players to its own Leaderboards.
Crashing Castles
Castle Crashers
still reigns on the Top 10 nearly a year after its release, but July also brought it to the lowest point – 6th place. That's not to say that it's losing any of its regular steam -- it was simply pushed down by all the new releases. Despite this reduction in chart position, over 80,000 new players were added to the Leaderboards, either by playing on the same system or online. For a game nearly a year old it shows how the long tail effect can really work. Going by how well
Teenage Mutant Ninja Turtles Re-Shelled
is doing -- over 80,000 players in less than a week -- you can see why other developers and publishers are trying to get in on the beat-em-up genre. (Though equally, these games are more likely to have multiple registered Leaderboard users on the same console due to their nature.) Looking forward to August, we will see the end of the Summer of Arcade with
Ninja Turtles Re-Shelled, Trials HD
and
Shadow Complex
. Chair Entertainment/Epic's
Shadow Complex
may be a bit of a head turner, with a large budget, excellent use of the Unreal Engine, and Epic Games pushing it into the limelight. We will also see games such as the 3D-enabled
Han Tao
and likely
Bubble Bobble
and
Diner Dash
debuting in the month.
[We would like to thank Larry Hryb at MajorNelson.com and the Xbox Live team for releasing the Top 10 lists of each week through the web.]