[
GamerBytes editor Ryan Langley examines August 2009's Xbox Live Arcade debuts, from Trials HD to Shadow Complex and beyond -- including charts and leaderboard data -- to find out what soared and what faltered during the Summer of Arcade.]
The second Xbox Live Summer of Arcade has now finished, and a number of high profile Xbox Live Arcade games debuted. But how well has each of the new, promoted titles done? And how well have they done as a whole in comparison to last year's fantastic list of games? This is the focus of this month's GamerBytes sales analysis. We're taking a look at
Ninja Turtles Re-Shelled
,
Trials HD, Shadow Complex
and three more releases for the month. We also examine last month's games to see how they've been able to keep up, sales-wise, and analyze results for the month's only Deal of the Week promotion -- for
R-Type Dimensions
. As always, we look at two different sources for our analysis – the weekly ranked top 10 list released by Larry Hryb on MajorNelson.com, and, when applicable, the online Leaderboards included in every title. The full charts for August's top-ranked XBLA games by week are as follows: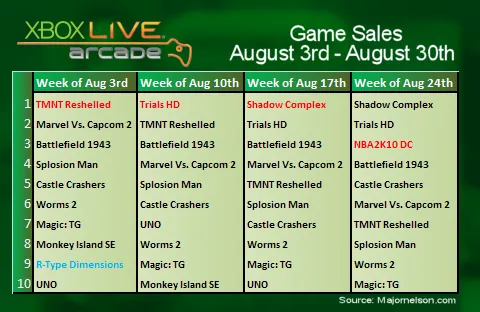 The Summer of Arcade
August marks the end of 2009's Summer of Arcade promotion, and each of the 5 titles have done very well for themselves.
'Splosion Man
, which at the end of July had 70,000 players on its Leaderboards, has now doubled -- with 140,000 gamers on its single-player high score list. (Depending on how easy it is to post high scores and how multiplayer-centric the game is, Leaderboard numbers can be very close to actual sales. In this case, we believe the two map quite closely.) On the weekly Top 10, Twisted Pixel's game has fallen to 6th place, due to the large number of new releases. Despite this achievement, and the consistent media attention, it may have been a slower seller compared all of the Summer of Arcade titles -- surprising, considering it is $5 cheaper than the majority of the lineup, at 800 Points. (Nonetheless, for a small developer, the sales seem very promising.)
Marvel Vs. Capcom 2
continues to hold its ground, as it continues to hover in the Top 5 of the list. In fact, it has fared better than
Ninja Turtles Re-Shelled
, which was released the week after. Due to the Leaderboards for
Marvel Vs. Capcom 2
only showing Ranked wins, we are unable to get a good idea of Leaderboard numbers. What we do know is that the game hasn't done as well as
Street Fighter II HD Remix
in terms of chart positions. But
Street Fighter
didn't have the Marketplace competition that this game does, so we suspect it's faring quite well overall.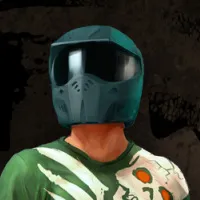 Half Shelled
TMNT Re-Shelled
started out very well, since over 80,000 players were on its Leaderboards in its first week. It has since slowed down, falling below
Marvel Vs. Capcom 2
in the Top 10. Nonetheless, at the end of August, over 160,000 players were on the Leaderboard. But this also includes any Live enabled Gamertag playing alongside another on the same system -- which will bloat the player amount above the real sales. I was a little worried at first with
Trials HD
– I very much enjoyed the PC version, but with what appeared to be disinterest from the press and the public, I had my doubts as to its XBLA success. Turns out I was completely wrong on that front.
Trials HD
has done incredibly well, and currently has more players on the Leaderboards than any other Summer Of Arcade title – sporting over 246,000 players by the end of August. This is an incredible success story for RedLynx. In fact, looking up the Leadeboards for
Trials 2
on the PC reveals only 74,000 players on its high score tables.
Trials HD
has done over 3 times that in less than a month, and at $5 more, with no sale in place. This is fantastic news for the Finnish developer.
The Complexity Of Shadows
Shadow Complex
was the final title in the Summer Of Arcade, and the most publicized. Microsoft and Epic did a remarkable job promoting the game – you couldn't listen to a podcast without someone talking about playing it, and that they "couldn't talk about it" due to embargoes, but nonetheless how "awesome" it was. And, indeed, Chair's title is a great game, and has done suitably well. It was revealed by Epic that the game had sold over 200,000 copies in its first week of release, and has claimed the crown of 'most downloaded single-player title in Xbox LIVE Arcade history' for first week sales. As of the end of the sales period, the game had 225,000 players on its Leaderboards.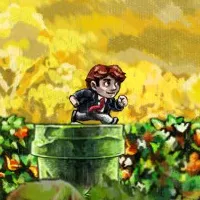 I Know What You Did Last Summer Of Arcade
This year's Summer of Arcade was a big success, but how have the games from last year's similar promotion fared in comparison?
Geometry Wars 2
was the first in 2008's Summer Of Arcade. Looking back, the game was in the Major Nelson Top 10 for over 10 weeks, and the Leaderboards show that over 280,000 people have since played it.
Braid
was one of the first few $15 games available, and it was able to stay in the Top 10 for 13 weeks before falling off. The game also had
a week-long price drop
to $10 back in February, which catapulted it back to the top spot. Based on the games' Leaderboards, over 326,000 people have played the game. Despite getting a lot of attention before its release,
Bionic Commando: Rearmed
fell somewhat short in comparison to other 2008 Summer Of Arcade releases. While it too was recently given a week-long price drop, the Leaderboards show the game with just over 100,000 players. (This is also after the price was halved for a week in May.) The game was said to be 120,000 strong across XBLA, PSN and PC
a week after
its release, and as it was a multiplatform release, its sales were spread across many SKUs.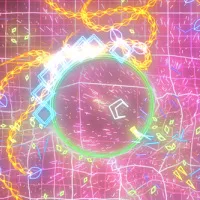 The most unfortunate game for the first promotion was
Galaga Legions
. Despite riding the acclaim from
Pac-Man Championship Edition
,
Galaga
was perhaps too strange and niche for the public to accept it. Currently, it has over 74,000 players on its Leaderboards, which includes copies played online within the
Namco Virtual Arcade
collection, which is available at retail. The clear winner of the first Summer of Arcade was
Castle Crashers
. The game has not dropped from the Top 10 in the past 52 weeks, having just passed its first birthday. It currently has over 1,208,000 players on its Leaderboards, 85,000 more than last month -- but as it includes any Live-enabled players, this number is inflated with multiple players on a single system.
Castle Crashers
also fell to 7th place on the third week of the month, the lowest it has ever been. But it has since jumped back up to 5th place, and is currently beating 3 of the Summer of Arcade games -- it truly is a monster. So it appears that Summer of Arcade 2 is set to best all of the games from the original list – well, all except
Castle Crashers
. As
Castle Crashers
is multiplayer-based, it will continue to sell. Though
Ninja Turtles
also has multiplayer centric gameplay, it has been given poorer reviews than The Behemoth's title, and with the 'top rated' chart on the Xbox Live dashboard now playing into sales, it seems like longer-term sales for
Castle Crashers
are guaranteed.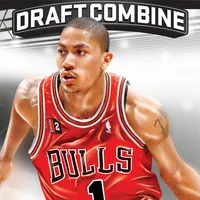 Life After Summer
The week after Summer of Arcade's ending had 3 new Xbox Live Arcade titles released –
NBA 2K10 Draft Combine, Invincible Tiger
and
Watchmen Part 2.
Draft Combine was released for 400 Points ($5), and had over 29,000 players on its Leaderboard in the 5 days it was released. Taking into account the price, coupled with the popularity of the
NBA2K10
franchise, it's not surprising that it has done well. However, it was only released in the USA, Hong Kong, Singapore and Taiwan. The limited scope of its release was also replicated for EA's
NCAA Basketball MME
earlier this year – hopefully Tecmo's
NBA Unrivaled
does not have the same fate.
Invincible Tiger
and
Watchmen
both did less well, on the other hand, as neither of them made it to the Top 10. Like the first episode,
Watchmen
has no Leaderboards so it's difficult to gauge its popularity. But
Invincible Tiger
does, and the Blitz-developed title only had 1,792 players in its 5 days of sales. It's a little unfortunate for Blitz Arcade – despite some decent games in
PowerUp Forever, Droplitz
and
Invincible Tiger
, none of them have been able to make it into the Top 10 in their release week.
Invincible Tiger
is a decent title, but it is quite hard to ask for $15 when you come out after
Shadow Complex
.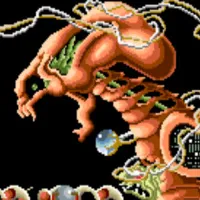 Dimension On Sale
Finally, for one week,
R-Type Dimensions
was put on sale to Xbox Live Gold subscribers, who could pick it up for $10 instead of $15. Unlike other sales that we've seen, there wasn't a whole lot of interest in this one -
R-Type
Leaderboards grew only 3,500 people for that week, far less than other games that we have followed. Another interesting note for the month:
UNO
was pushed out of the Top 10 for the first time since November 2007 – 21 months ago. It took the might of the Summer of Arcade and the top tier releases of the past few months to do it, but it finally happened. The other major release to drop from the Top 10 was the
Secret of Monkey Island
special edition, which for a point-and-click adventure has done quite well on the system. Its Leaderboards currently show that over 85,000 players have now played the game – 19,000 more than that in July.
Looking Ahead
The Summer of Arcade is over, but the Xbox Live Arcade titles keep on coming. For September, we think Sega's
Sonic & Knuckles
will do quite well, and may even boost up sales of some of the first 3
Sonic
titles with its digital 'lock-on' technology, In addition,
Wallace & Gromit
finally gets its second episode out the door, and we'll see some classic revivals with
Puzzle Bobble
and
Military Madness
. We will also be seeing an Xbox Live Arcade deal of the week each week in September, so there's a lot to look out for. One thing we might not see is a game release on September 23rd, due to the release of
Halo ODST
. When
Halo 3
launched there was no Xbox Live Arcade title that week – it wouldn't be surprising to see a similar scenario, to allow XBLA titles to dodge the 'no attention' bullet.