[The inaugural E For All exhibition has begun, and Gamasutra's Brandon Sheffield is on hand to present his initial impressions of the Los Angeles-based consumer event, from publisher to consumer attendance.]
Dubbed for some time as the legitimate successor to the spectacle that was pre-2007 E3, E for All has begun at the Los Angeles Convention Center, with rather sparse attendance and a
short list of publishers
. Granted, this is day one of a four-day event, and in all likelihood Saturday and Sunday will see the largest number of attendees – assuming word of mouth doesn't spread about the scarcity of games. As it stands, the entirety of the expo, from the main publishers, straight through to the independent game section, could be appreciated and played through at leisure in a single day of the show, and many of the games have been exhibited elsewhere, or have downloadable demos on Xbox Live and the PlayStation Network.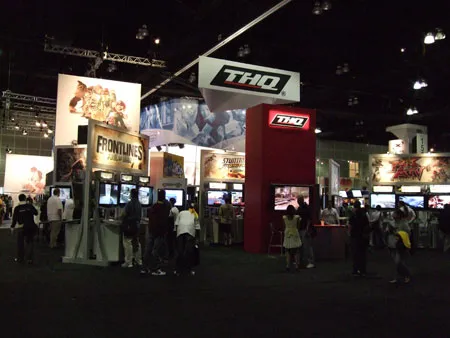 Attendees who paid $90 for all four days might find themselves a little disappointed, and unfortunately the expo doesn't offer single day passes, which would actually be much more realistic in terms of the scale. The remaining tickets are $50 for Thursday and Friday, $75 for Saturday and Sunday. To put the expo in perspective for anyone who's ever been to E3 in the Los Angeles Convention Center, the entirety of E for All's main exhibits take place in South Hall, occupying roughly 75% of that space, and a small portion of the entry lobby. E3 previously took up three entire halls, and two main lobbies. One exhibitor I spoke with stated that they were quite concerned that business wouldn't pick up, but had their hopes set on the weekend. Keep in mind however that this report is being written on the first day, at a time when only those who pre-registered and purchased tickets may attend, so numbers do have a chance of picking up. A walk around the floor gives the impression that the pre-registered attendees number in the very low thousands.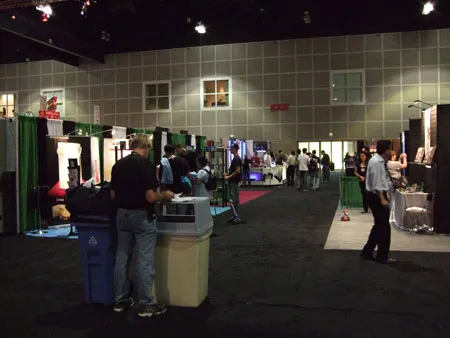 The show opened at 11am, and has not yet dramatically increased in attendance as the day progressed - though the doors have just opened for those who wish to purchase tickets on the day of the event. Certainly the exhibition area is small, but there are games here to be played, and I overheard one attendee say that this is the first video game expo where average gamers are allowed to attend, so he was still excited to be there (although PAX fits the bill quite well in that regard).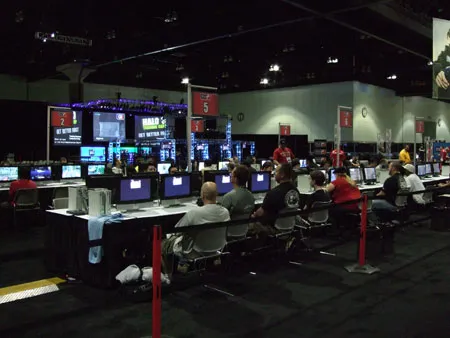 There are also Major League Gaming section and other special events (including the Game Career Seminar, co-produced with Gamasutra.com parent CMP) yet to get underway, which has the possibility of adding some value. The general consensus among people I've spoken with is that the expo's biggest draw is Nintendo's exhibit, especially considering they have a few games playable here for the first time, such as Super Smash Brothers Brawl for Wii. As a curious aside, Konami and Namco are in almost the exact spots they used to be during E3's heyday, though in this case it's Namco Networks, the mobile division - not Namco Bandai Games.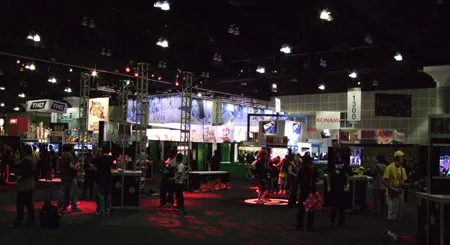 All told, it's a quiet event thus far. If the expo were free to attend, the numbers would likely be a lot higher, and publishers would get a greater return on investment – but without Sony, Microsoft, and some of the other larger publishers, E for All doesn't seem as though it will pull in the big numbers everyone had hoped for. [UPDATE: As of 5:00 PM yesterday, the show had been open to general attendees for two hours, and the attendance seemed to have nearly doubled over the earlier morning. While the numbers are still small, it felt much more vibrant, with a comfortable number of people in each booth, and small lines beginning to form for certain popular games.]