Gstar 2007, an international game expo with both business and consumer faces, began today in Seoul, South Korea - with a smaller number of exhibitors than previous years, but no less interest from attending parties. Business days are currently underway, with trade-only visitors for the 8th and 9th of November, and with consumers gaining access at the weekend, in a model that's similar to the yearly Tokyo Game Show in Japan. At this year's Gstar, Korean-headquartered online game firm Nexon had by far the largest booth, and it almost felt as though the company had claimed the event as its own, holding a press conference during Gstar's own opening press address. However, the NCsoft booth was particularly crowded as well, with the Seoul-based company and
Lineage
creator showcasing Richard Garriott's
Tabula Rasa
among a plethora of its own local Korean products.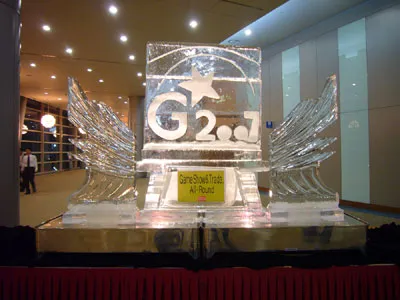 As could be expected from a show in Korea, MMOs and online titles took up the grand majority of the show floor, with (in addition to the aforementioned companies) Frogster, NHN, JC Entertainment, Yedang Corp, and SK Telecom all strutting their online stuff. In SK Telecom's case, it was also showcasing notable mobile game titles.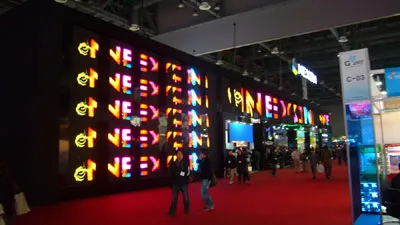 That said, T3 Entertainment demonstrated its arcade game version of Audition alongside numerous online offerings, and Microsoft Korea had a sizeable booth for the Xbox 360, with Devil May Cry 4, Kingdom Under Fire: Circle of Doom, Halo 3, The Simpsons, and other titles playable.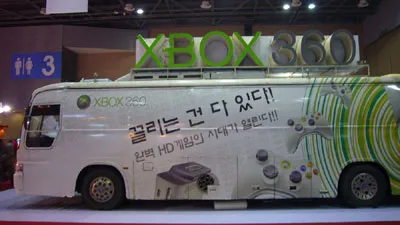 It's difficult to judge crowds on a business day, but there seemed to be brisk movement at all times on the show floor. However, attendees commented on the scarcity of booth babes this year compared to last, and a smaller exhibitor turnout in general. But a number of those companies not represented on the show floor had booths in the B2B areas, which represented something of a free-for-all style Game Connection-like event, where companies could set up meetings for game demos, technology showcases, and mutual discussion - an increasingly important part of the show.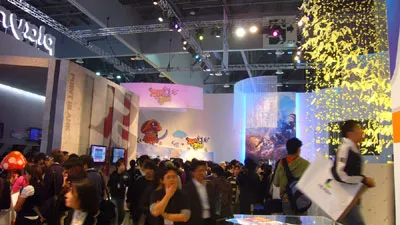 From Gamasutra's perspective, by far the most important aspect of this event is the networking, which is still very possible by booking appointments with the appropriate people, though a more general mixer of industry figures is also planned for tomorrow. In addition, KCG 2007 runs alongside the conference – a Korean developer-oriented show with multiple tracks, similar to a miniature Game Developers Conference, and held within the convention center.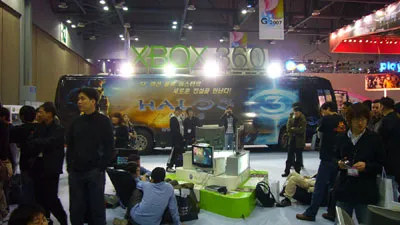 The show is run by the Korean Game Developers Association, and features technology, business, and design-related talks in Korean and occasionally English, depending on the speaker – the likes of whom ranged from GameLab's Peter Lee to Trion World's Wong-Seok Chung, to BioWare Austin's Gordon Walton. Gamasutra is on-hand at this mid-sized but rather diverse event, and will post updates on other notable announcements in the near future.