[Gamasutra visited the perennial VGXPO game show in Philadelphia over the weekend, and provides pictures and feedback for the long-time regional show.]
Kids and parents indulged in a couple of days of pure fun at the consumer show America's Video Game Expo (VGXPO) in Philadelphia this past weekend. Though the show is scrappy and lacks the prestige of CES or even PAX, it does provide a welcome place for families to enjoy video games together. Most attendees seemed to fall in the under-18 category, some who were barely tall enough to play the games on display. In addition to a strong turnout of kids, there was a strong turnout of parents, and more often than not, they seemed to be just as enthusiastic to play games and tour the expo hall, too. When I first arrived at the convention center on Sunday morning, a boatload of eighth and ninth grade boys were being wrangled into a single-file line by chaperoning moms.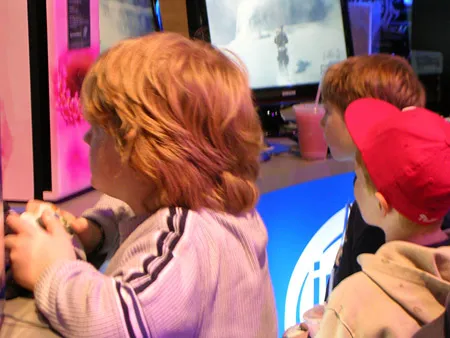 The show still has an overwhelming roughness to it, from hand-scribbled directional signs to a lack of programs and floor maps, to too much reliance on arcade games. Vendors' wares did not consist of tech equipment or even video game peripherals, but rather swords, Renaissance fair jewelry, and t-shirts.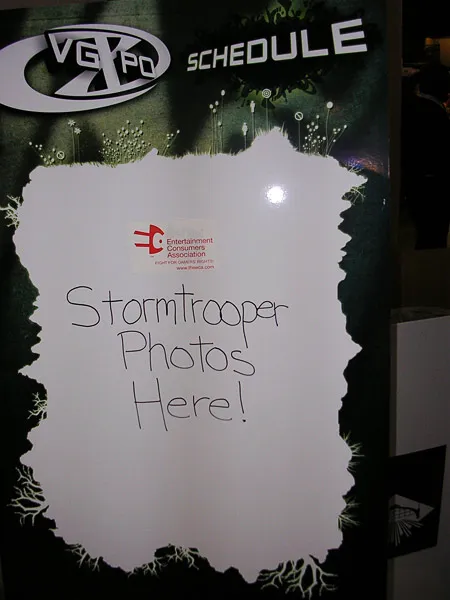 To round out the show, there was an Anime-Game Festival, and a Breaking-In conference about working in game development (I was a panelist on one of the talks in this section), which was part of an East Cost Games Summit. Dave Warfield, formerly of EA Canada and currently head of game design at Vancouver Film School, gave a keynote speech for the Breaking-In conference Sunday on the topic of the changing role of the game designer. And Matt Shaw, CTO of Mythic Entertainment, gave a keynote speech Saturday for the industry-centric mini-conference titled, "MMOs, Everyone Wants to do One!" Shaw and a few other industry figures, such as Steve Reid, executive vice president and managing director at Red Storm Entertainment, also participated in running a three-hour Scrum workshop.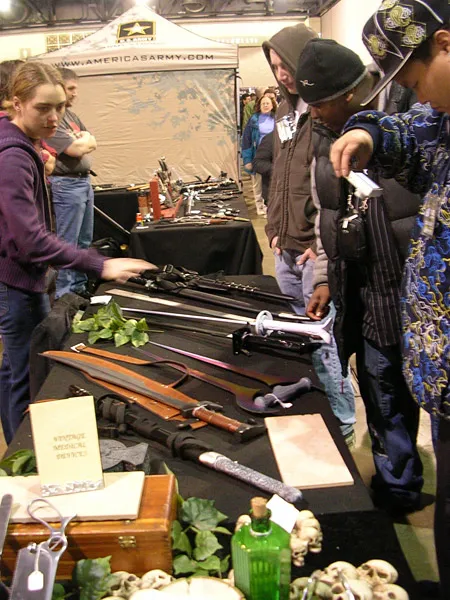 Nonetheless, the real draw of the show was still the expo floor, which didn't have any new game demos to my knowledge, but did celebrate a wide variety of games past and present. Every time I saw a good-sized cluster of attendees on the show floor, they turned out to be watching an expert player of
Guitar Hero
or
Rock Band
(except for the huddle of college-aged guys erupting in hoots and hollers every few seconds, which turned out to be an elaborate rock-paper-scissors tournament).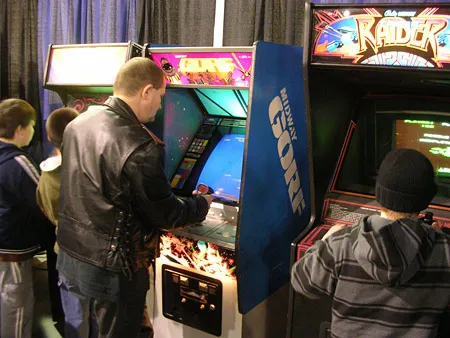 Intel was the leading booth holder on the show floor, the only one with a sizable set up that would have been worth of a spot on the E3 show floor a few years back.
In 2006, I attended the expo
, which was then held in Valley Forge, Penn., a good hour's drive from Philadelphia in a very suburban part of the state. At the time, the show was, little more than a costume party for middle school kids and a market of games from four or five (or in some case, ten, eleven) years ago. I remember the expo floor seeming like a cross between an arcade and a bad indoor carnival, where perhaps one might find grifters and popcorn shrimp wrapped in newspaper. The whole set-up seemed ready to pack up and roll out of town at the ringmaster's first whistle blow.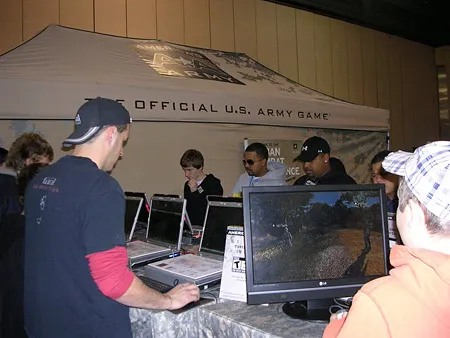 It was only last year (2007) that the expo moved to a much larger and easily accessible space in downtown Philadelphia. Neither this year nor last, VGXPO came no where near the
resounding success of this year's Penny Arcade Expo
, which won the lion's share of ex-E3ers this year. But it did seem to serve its purpose in giving families a place to reveal in basic video game culture. One of the organizers cited to me attendance at "15,000 uniques" over the course of the whole weekend, which indicates to me a sustained interest in the event that has the potential to grow if properly marketed and smartened up a bit. VGXPO took place at the Pennsylvania Convention Center in Philadelphia the weekend of November 21 through 23.