2016 was supposed to be mobile VR gaming's breakout year. With the release of Daydream and the latest Gear VR, it seemed ready to move beyond the DIY aesthetic of Carboard and into the mainstream. But it didn't work out that way. Exploding phones were just one factor that hampered adoption, and VR's moment never arrived. Meanwhile, mobile AR gaming had an unexpected success in the form of "Pokémon Go," which broke every app record going. So where does that leave these two rival realities? Will the next big mobile game be virtual or augmented?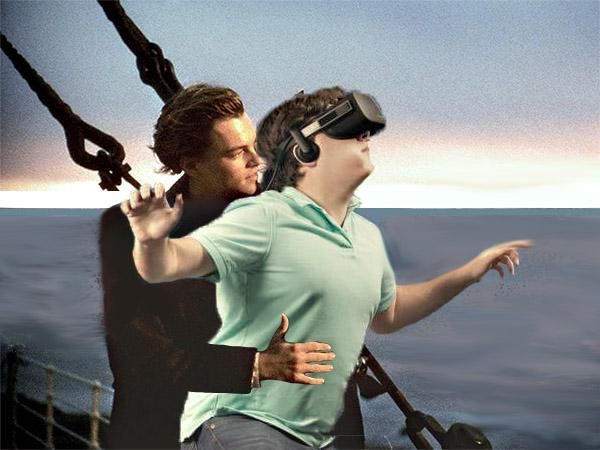 In terms of hardware, mobile VR currently starts at a disadvantage. The cumbersome headsets are nobody's idea of a fashion accessory and, while comfort has improved, they remain an issue for most consumers. Once the headset is on, the gamer also has to contend with the effects of using it, which include headaches, nausea and vomiting. These issues may explain why headset sales continue to fall below estimates.
AR, on the other hand, albeit in its simplest form, needs only a humble smartphone. High-end AR devices like HoloLens and Magic Leap, once they reach consumers, may have to contend with similar issues to VR, but in the meantime, as "Pokémon Go" demonstrated, you don't need to risk nausea to create a compelling AR experience.
One reason for this is that even the simplest AR incorporates the best hardware imaginable: real life. And that is AR's biggest advantage over VR in the mobile space. Whereas mobile VR is really about leveraging the smartphone install base to jump-start a non-mobile technology, AR is a mobile-native technology. AR games are inherently about being mobile, about incorporating activity and real-world objects into gaming.
But hardware only offers the potential for great experiences; without great games, it remains unfulfilled. From a purely commercial perspective, "Pokémon Go" gave mobile AR gaming its first killer app, while mobile VR gaming is still waiting. Sales figures for mobile VR games are sketchy, but available Daydream numbers are disappointing and, while some Gear VR games appear to be doing fine, they are nowhere near general mobile game levels. Speaking of Gear VR, it's a funny thing - yes, the device itself is pretty affordable, but the actual phone used to power it usually isn't. Let's take Galaxy S7 as an example, since S8 just came out and isn't available everywhere - it still costs around 600 AUD. So this attempt from Samsung to bring the VR to the masses is still questionable. Anecdotally, initial plays of mobile VR games can be genuinely awe-inspiring and certainly make great review copy, but, when it comes to full games, people are often left with the nagging feeling that it might be easier if you took the headset off and did it in 2-D. Mobile VR is particularly susceptible to this due to often primitive controllers. While VR certainly has a lot of potential in other areas, cloud computing for example, I can't say things are rosy for it in mobile gaming department, for time being at least.
While mobile VR may not be prospering, it's also not clear that "Pokémon Go" is the start of a mobile AR gaming boom. The success of "Pokémon Go" was a convergence of factors and, while it certainly pushed the concept of AR into the mainstream, AR wasn't necessarily the killer feature. It's also worth noting that it provided, at best, a small, temporary bump in downloads of the better already-existing AR games (for instance, "Zombies, Run!" saw only a quick boost in mid-July 2016) and doesn't seem to have inspired any other high-performing AR games at this point.
In addition, there are signs that AR gaming is stagnating creatively, edging perilously close to the status of gimmick. Even "Pokémon Go" was essentially a reskinning of "Ingress," which was itself heavily indebted to games like "Shadow Cities." More recent titles, like "Night Terrors," are fun but don't seem to point in any particularly fruitful new directions. There's a good argument to suggest that mobile AR gaming, in its current form, may be best suited to quick, promotional minigames. And so, if AR gaming is to move towards the mainstream, it might fall to the next generation of high-end AR hardware, with all its VR-like issues, to facilitate it. Certainly, HoloLens demos like "Fragments" and "Young Conker" point to an exciting future, but one that is still a number of years away for average consumers.
While AR gaming has been struggling creatively, mobile VR is slowly building up a slate of increasingly impressive games, despite the lack of a breakout hit. The subtle horror of a VR game like "A Chair in a Room" is light-years ahead of the simple jump-scares of an AR title such as "Night Terrors," and genuinely creative games like "Keep Talking and Nobody Explodes" are increasingly common in the mobile VR space.
Given the issues with both AR and VR, if either is going to take off, they will need investment, and, on that front, they are both doing well. But investment alone is not enough. It has to be the right kind of investment: widespread adoption requires a compelling ecosystem. Oculus is trying to provide it for mobile VR, but it currently lacks the slickness of the sort of ecosystem with which Apple was able to kick-start smartphone adoption. Apple, meanwhile, has expressed interest in AR over VR but has no concrete plans.

The success of a single game is not the success of a whole genre and, despite some exciting advances on the horizon and lucrative applications in the promotional space, it is perhaps a bit premature to declare the win for AR. Mobile VR gaming is making gains thanks to high levels of investment and a burgeoning creative scene. In the end, however, mobile VR is perhaps just a temporary solution to an adoption problem, while AR is mobile-native and likely to play a large role in the future of mobile gaming.