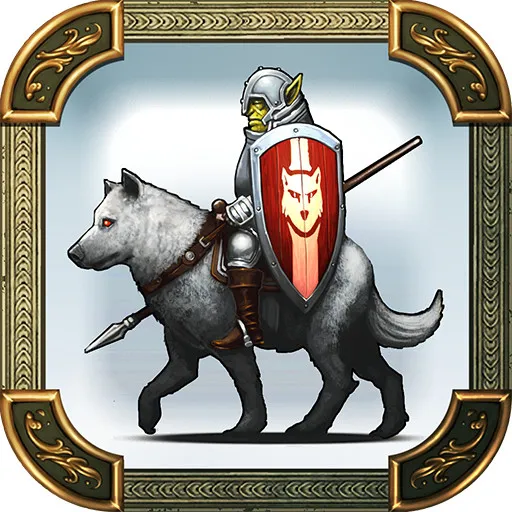 https://itunes.apple.com/pl/app/warwithgoblinslite/id877002280?mt=8
The game has nice, climatic fantasy graphics, ideally portraying the magical world where people coexist with goblins. Complete with equally atmospheric music. Controlling the game is easy and natural, making the most of the touch screen possibilities.
Sixteen different army units take part in the game. The army of Patria, the kingdom of people, is made of the following units: the main character Artemas, the wizard, archers, cavalry, infantry, pikemen, artillery, as well as peasants. Lupitia, the goblin state, counters it with the following troops: goblin chieftains, infantry, archers, wolf riders, chariots, artillery (a ballista), as well as bat riders.
The main character in the game is Artemas, the commander of the human army, whose task is, by the use of the armies subject to him, to expel the goblin troops from the area of the frontiers. Conquering all the military camps of the enemy gives you victory, the death of Artemas means the game is lost.
A very important role in the game belongs to the shooting units, who, without loss on their part, can deal the enemy painful blows. Steering the shooting gives the game a lot of extra dynamics
Some troops have special abilities, due to which they deserve special attention: for example the effect of regeneration in troll troops, or charges done by the goblin chariots. During the fight, there is a range of different parameters affecting the course of the fight, which must be taken into account. They enable you to win in many different ways. The basic ones are: the manpower (number of soldiers) of a unit, the strength with which a unit is fighting at a given moment the strength is changing depending on the kind of terrain on which the unit is in this particular time, on how far the unit is from the commander and whether it is not fighting with more than one enemy unit at the time there is also the fortune factor. The kind of terrain also influences the speed of movement of the troops. All that forces you to use particular strategies in particular battles and makes the game interesting.
Features:
- the fantasy battle game,
- real time strategy (RTS),
- unique combat system,
- 16 different army units,
- 38 battlefields,
- natural controlling the game,
- HD graphics (Retina), hand-drawn climatic fantasy illustrations.