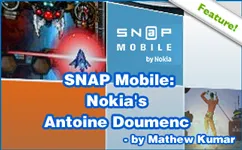 In the third and final interview in our series of Nokia coverage, which included interviews wtih Nokia's director of games publishing Gregg Sauter and Tomi Huttula, Head of Product Management for N-Gage at Nokia, plus an editorial from Dr Mark Ollila, Director of Technology and Strategy and Head of Games Publishing, Games on Deck talks to Antoine Doumenc, head of SNAP Mobile at Nokia, about SNAP Mobile its potential for game developers, and how it figures into Nokia's N-Gage strategy.
GamesOnDeck: Can you explain what the SNAP Mobile Group is, and what it does, to us?

Antoine Doumenc: "SNAP" stands for Scalable Network Applications Package. SNAP Mobile is Nokia's end-to-end solution for developing connected Java mobile games and creating mobile game-playing communities.

If you are an operator or wireless service provider, SNAP Mobile's full-featured turnkey community packages enable you to create a connected mobile game community, or increase the average revenue per user (ARPU) of your existing community, with little or no up-front costs.
If you are a publisher, SNAP Mobile offers a reliable way to accelerate your entry into the community-based multiplayer Java mobile game market-or extend your presence without worrying about future technological obsolescence.
If you are a developer, SNAP Mobile provides the best support in the industry (tools, documentation, code applets, discussion boards, etc.), which frees you to focus on creating innovative and entertaining games rather than the connected technology.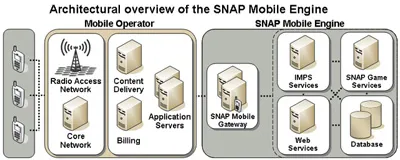 GOD: What does the new SNAP Mobile platform mean for mobile game developers?

AD: Freedom to do what they do best: design innovative and entertaining games. Because SNAP Mobile takes care of all the connectivity issues, developers can focus on creating a great game-playing experience without having to develop their own middleware or hire a team of system administrators to host the servers.
GOD: And what does the new N-Gage platform mean for mobile game developers?

AD: N-Gage seeks to eliminate or greatly reduce device fragmentation so ideally a developer can develop only one or perhaps a few skus to reach many devices. Our SDK and APIs handle many issues for the developer such as switching from landscape to portrait or dealing with other phone related issues. The C++ environment hides many of the complexities of Symbian and allows developers to easily port code from other platforms. The SDK also has our community features built in so supporting community and multiplayer features is much easier.
---
GOD: So is SNAP Mobile competing with N-Gage?

AD: No, in fact it enhances the N-Gage and its next generation of mobile gaming offerings by expanding the reach of mobile connected games, which helps consumers understand the appeal of these games. Java is a logical extension for us as SNAP is, by nature, a multiplatform online gaming technology. For game developers, SNAP Mobile will lower the barrier of entry for creating mobile online games as it is based on widely adopted J2ME technology.
N-Gage is targeting Nokia's growing portfolio of converged devices whereas SNAP Mobile targets all MIDP2.0 Java-enabled phones from Nokia and other mobile phone manufactures. They are complementary offerings covering the whole breadth of the marketplace.

GOD: The new N-Gage platform is going to be spread across several different handsets with (presumably) different capabilities, what challenges does that present for developers?

AD: Our SDK handles many of these challenges for them with the idea of delivering a more consistent platform to reach many devices. Of course some thought needs to be put into key mapping and if a developer wants to support both hardware accelerated and non accelerated devices they will need to plan for this however this is not a huge issue to overcome. As mentioned above, the SDK detects the device and for example will run a game in landscape or portrait depending on the device. In general it should be easier for a developer to develop for 20 N-Gage devices than 20 random mobile phones from multiple manufacturers - as they are now doing.

What we are essentially doing with SNAP Mobile is standardizing the way over-the-network connectivity is built for mobile games to avoid further fragmentation in game development. While avoiding further fragmentation, SNAP Mobile does not address the already existing points of fragmentation that mobile game developers have to deal with: different screen sizes, varying implementations of Java Virtual Machines, available heap memories, and so on.
Games built for the SNAP Mobile platform will work on devices that comply with Java Mobile Information Device Profile (MIDP) 2.0 and Connected Limited Device Configuration (CLDC) 1.0. Presently, we have tested over 120 devices for compliancy and the number is growing. To ensure that a connected mobile game will play on these devices, SNAP Mobile offers both a pre-compliance testing and a compliance testing program. These two tests provide an easy way for developers to verify that their connected mobile game meets SNAP Mobile's online operating standards before it is distributed.

GOD: So what does the uptake of hardware acceleration mean for mobile game developers, in respect to the new N-Gage platform?

AD: For now this is a tool for publishers to deliver a really high-end compelling experience. Of course, graphics alone don't make the game however we all know that certain games will really come to life with hardware acceleration. We feel over time that this will really help the industry grow up and increase the overall value of mobile games.

GOD: How do you see the new N-Gage platform developing?

AD: Our partners are excited about the platform and we continue to see research which confirms that the N-Gage offering delivers what the industry needs to take the next step. Our consumer research is very encouraging as well.

We firmly believe that many more people will be playing mobile games in the coming years and that game content will only get better, so the industry needs to evolve with the hardware, the networks and user expectations. We think this platform delivers nicely on this.
---
GOD: In comparison, how do you see the new SNAP Mobile platform developing?

AD: The SNAP Mobile platform has had a very good reception with developers, thousands have already downloaded the SNAP Mobile Client SDK development kit which is available freely on Forum Nokia. Key components of SNAP Mobile SDK are also part of the SUN Java Toolkit.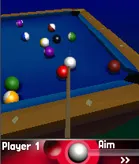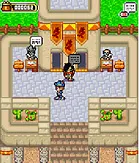 3D Pool Hall and Lucky Ranch Tycoon, Produced with SNAP Mobile
One of the key advantages of the SNAP Mobile platform for developers is the ease with which games can be created for the platform. There is a comprehensive set of free tools available for developers including documentation, white papers, developer guides and our Emulation Environment. The emulation tool gives developers a way to create, debug and perform pre-compliance testing on SNAP Mobile games under real-world conditions. Together with our partners we will work on further improving these tools to make it even easier to make games for the SNAP Mobile platform.
Right now over a dozen of the industry's top publishers and developers are creating games for the SNAP Mobile platform. These games make full use of the SNAP Mobile technology in the Java environment for a fully interactive and fun connected experience. We're seeing more and more games that make creative use of SNAP Mobile's connected game play features such as head-to-head connected gaming and versatile match making.

GOD: Is Nokia commited to supporting developers working on games for future non-N-Gage handsets from Nokia?
AD: Nokia is committed to support all the segments of the mobile gaming industry. As the first manufacturer to deploy Java in our devices, we will continue to innovate to support the mobile gaming industry. As part of this effort, SNAP Mobile provides extensive and continuing support to developers who are creating connected mobile games for any device-from Nokia or another manufacturer-that complies with Java Mobile Information Device Profile (MIDP) 2.0 and Connected Limited Device Configuration (CLDC) 1.0. This support, provided by the world's largest mobile application developer support organization Forum Nokia, includes the SNAP Mobile SDK, Emulation Environment, pre-compliance testing, documentation, white papers, guides and developer discussion boards which are available for free. Additional fee-based services include SNAP Mobile's Compliance Testing Program, technical support (through Forum Nokia's Professional Support Center) and live access to the SNAP Mobile development server environment.