---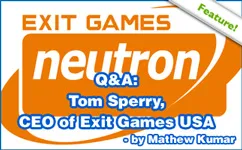 Developer Exit Games have recently launched the 4.0 version of Neutron, a multiplayer service platform for mobile and online games. In this interview with Exit Games CEO Tom Sperry, we discuss the new version, Neutron's competition, and the mobile games industry.
Games On Deck: Tell us about Exit Games.
Tom Sperry: Exit Games was founded in 2003 by mobile and game industry veterans. The core idea behind the company and our Neutron platform was to create a cross platform environment for mobile and online multiplayer games. Today we see Exit Games Neutron as the "operating system" for social gaming connecting mobiles, PCs and consoles.
We are VC backed, with offices in San Francisco and Hamburg, Germany.

GOD: Why the name "Exit Games?"
TS: Exit Games - to "exit" one's daily life routines and get "lost" in the social world of gaming.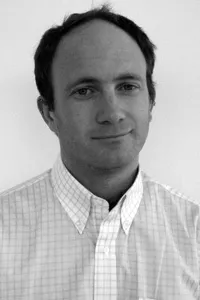 Tom Sperry
GOD: Tell us about Neutron.
TS: Neutron is the leading service platform for cross-platform gaming with the richest feature set. With Neutron 4.0 we provide game developers and publishers the ability to connect mobile gamers globally regardless of handset or carrier, as well as with PC/online gamers.
We have also introduced in Neutron 4.0 realtime TCP/UDP libraries.

GOD: How do you feel about other companies, such as Nokia and Qualcomm, offering (or planning to offer) full multiplayer "wrapper" platforms for games (N-Gage, Brew Signature Solution, etc.)?
TS: Unlike others in the marketplace, Exit Games is a neutral player. We support all the leading platforms like J2ME, BREW, Windows Mobile etc and are not interested in having a closed solution especially because I know that all my gamer friends are not using the same handset or on the same network.
We are happy to see other players in the market to help drive multiplayer gaming. We work closely and partner with Qualcomm and Nokia.
---
GOD: You recently partnered with Amobee to offer in game ads in titles using Neutron. Can you tell us a little about that?
TS: Exit Games continues to partner with leaders in market place in order to offer our customers (game developers/publishers) the greatest and richest feature set.

With Amobee - we want to offer our customers the ability to have in-game ads in order to drive new forms of revenue.

GOD: What do you think the increased uptake of ad-supported gaming means for the industry?
TS: Ad-supported gaming is not new for the games industry - just the mobile games industry.
I think it is great for all sides of the industry - game developers/publishers, carriers, and so on, have access to new forms of revenue (as well as the ability to offset some initial dev costs) as well for end users who can play games for less cost.
At the end of the day it will be all about how the ads are inserted into the games, how it effects gameplay and/or cost of the game. These three issues will drive how end users respond to the ads and if they will really take off.

Skyzone's Extreme Hangman, which uses Neutron technology.
GOD: What do you think the increased movement towards 3D gaming means for the industry? Does it mean anything to Neutron?
TS: Neutron is a multiplayer platform it can support 2D, 3D, real time, turn based - it does not matter.
I think 3D is great. 3D phones just need to become mass market for it really to take off.

GOD: Does Neutron have the capability to power mobile MMORPGs? Do you see them as an increasing factor in the future?
TS: Neutron can support any type of MMOGs. It really depends on the gameplay, game design, network and handset. As the latter two continue improve then gameplay can improve.
What we are really excited about is the cross PC to mobile gaming and how what someone does on the mobile version can impact the PC version of the game.
We're seeing the biggest growth in this area.

GOD: Where do you see Exit Games taking the Neutron technology in the future?
TS: We continue to listen to our customers and drive new features based on their input.
Exit Games sees the growth of Neutron to support not just mobile multiplayer and now PC/ online multiplayer but also consoles.