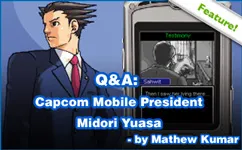 In this latest interview on GamesOnDeck, we talk to Midori Yuasa, President of Capcom Mobile, about the company's history, future plans, and its choice to develop all titles for the US market in-house in North America.

GamesOnDeck: Why did Capcom decide get into the mobile space?

Midori Yuasa: Capcom has been producing high quality mobile games in Japan for several years now, although until recently we weren't able to bring those games to the States since handset technology in the U.S. tended to lag behind Japanese handsets. However, eighteen months ago we determined that hardware had advanced to the point where we could publish titles worthy of the Capcom name. Additionally, we felt that the market had matured to the point where it made sense to enter.
GOD: Can you explain Capcom Mobile's history?

MY: The company was officially founded in November of '05 and we maintain offices in Los Angeles and Burlington, Ontario. In June of '06 we acquired mobile publisher/developer Cosmic Infinity and created our own internal development studio. To date we have published more than ten titles including such games as Mega Man, Ghost n' Goblins, 1942, Resident: Evil the Missions, ESPN Poker Club, Millionaire '07, Phoenix Wright: Ace Attorney and Lost Planet: Trag Zero across all major North American carriers.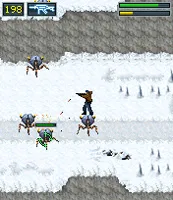 Lost Planet: Trag Zero
GOD: Since the acquisition of Cosmic Infinity, all of the development has been in-house. Has there been a particular reason to develop all your mobile titles in-house?

MY: By developing in-house we are better able to maintain quality control and ensure that the titles we publish maintain Capcom's high standards. Additionally, having an in house studio gives us certain competitive advantages when it comes to deployment and back filling handsets.
GOD: Many of Capcom's action games have very deep controls, such as Street Fighter II or Lost Planet. How do you try to translate these titles authentically to the handheld systems?

MY: When we bring an existing Capcom IP to mobile we migrate those elements that define the brand, while revising the controls to make the experience fun and fully playable. In the case of Lost Planet this meant that we incorporated thermal energy, VS suits and Akrids into the game, but altered the perspective and incorporated auto targeting to make it playable on a phone. In the case of Resident Evil: The Missions we divided the original Playstation game into 100 mini missions. These missions had many of the creatures, characters, locations and weapons of the console version, so it truly felt like a Resident Evil game.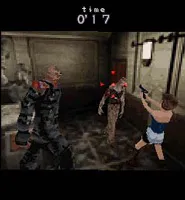 Resident Evil: The Missions
---
GOD: Is Capcom Mobile interested in developing its own original IP?
MY:
With the acquisition of Cosmic Infinity we added several new and original brands to the Capcom mobile library. Our ongoing strategy is to build upon these new brands as well as to develop additional mobile IP in the coming years.
GOD: Titles such as Phoenix Wright are unique even in the traditional games industry; how do you expect mobile consumers to react?

MY: The mobile marketplace has an even more diverse user base than the PC/Console segment of the industry. Consequently, it's hard to say anything definitive about the "mobile consumer" since that title incorporates such a broad group. What I can say is that Phoenix Wright: Ace Attorney plays extremely well on mobile and offers the player and extremely rich gameplay experience. Reviews for the title have been quite favorable and, while it's not a game for everyone sales thus far have been encouraging.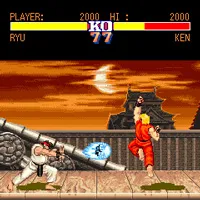 Street Fighter II Mobile
GOD: How does Capcom Mobile in the US relate with Capcom's mobile development in Japan? Specifically, I've noticed that the titles Breakpoint developed for you seem to be ports of the Japanese titles, but Lost Planet's game is very different from the Japanese version.

MY: Several of our earlier titles were ports of Japanese mobile games, or original titles developed by external developers. With that acquisition of Cosmic Infinity and the creation of our internal studio, we've mandated that all titles moving forward be created from the ground up. Again, this helps with deployment and backfilling handsets as our engineers have intimate knowledge of the code since they in essence wrote the core game.
GOD: With the vast number of carriers and handsets, how does Capcom Mobile work to reach as many consumers as possible?

MY: To be successful in this industry, deployment is key and our engineers build games with the intent of having distribution across as many handsets as possible. With this "built from the ground up" approach and intensive testing we can usually cover a large percentage of the handsets and carriers.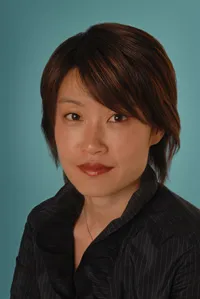 Midori Yuasa
GOD: What does the future hold for Capcom Mobile?

MY: In the past year we've come out of the gate and become one of the top ten publishers in the industry. With our upcoming slated of titles that leverage existing Capcom brands as well as original and licensed casual IPs, I have every expectation the Capcom Interactive will be one of the top five mobile publisher by years end.