I am building a database of Wikipedia articles on subjects that most people of this planet have some awareness of. The task is more challenging than it sounds. Do you think someone from Finland who does not have a financial interest should know what Wall Street is?
I am performing this task because I want to improve the experience for the players of the first indie project I took part in and launched. The game is called Know Inc., it is only available in English, and for now, just for the Windows Phone 8 platform. It is a Wikipedia based puzzle that challenges you to go from a Start Wikipedia article to an End one in the least number of clicks you can think of. You can learn more about it at www.knowinc-the-game.com.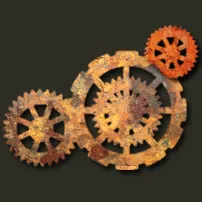 These limitations make my search for Wikipedia articles easier; I know our players must own a Windows Phone 8, they need Internet access and they have to be quite comfortable with English. So I'd say they have a pretty good idea about Wall Street, even if they are from Finland, or other parts of the world. Windows Phone is not exactly a popular mobile platform - it barely exceeds 10% in a handful of countries - but it slowly makes its way into the world, and it also offers a better, less competitive way to launch games for people like our team, who have jobs, families and only a few hours to spare per week for a passion.
Know Inc. was launched on the Windows Phone 8 store on November 28, 2013. That was a moment of great enthusiasm for the team behind it, composed of myself as a UX designer and writer, Victor Hurdugaci as a coder, designer and owner of the original idea, and Ruxandra Nicolescu (Ruxi) as the awesome artist that provided a heart and a visual identity to our little project. I would have said it was an awesome day, but it was not a Day per se for all 3 members of the team: I'm in Sweden, Ruxi is in Romania and Victor is in the US, and Pacific time at that (an ever greater time difference between us). In all honesty, it was day just for Victor, and we got together on Skype, and had a virtual glass of champagne together. Even though we have been working together on this project since spring 2013, Ruxi and Victor never met in real life - I am the only one in the team that can claim a solid "real life" relationship with both of them.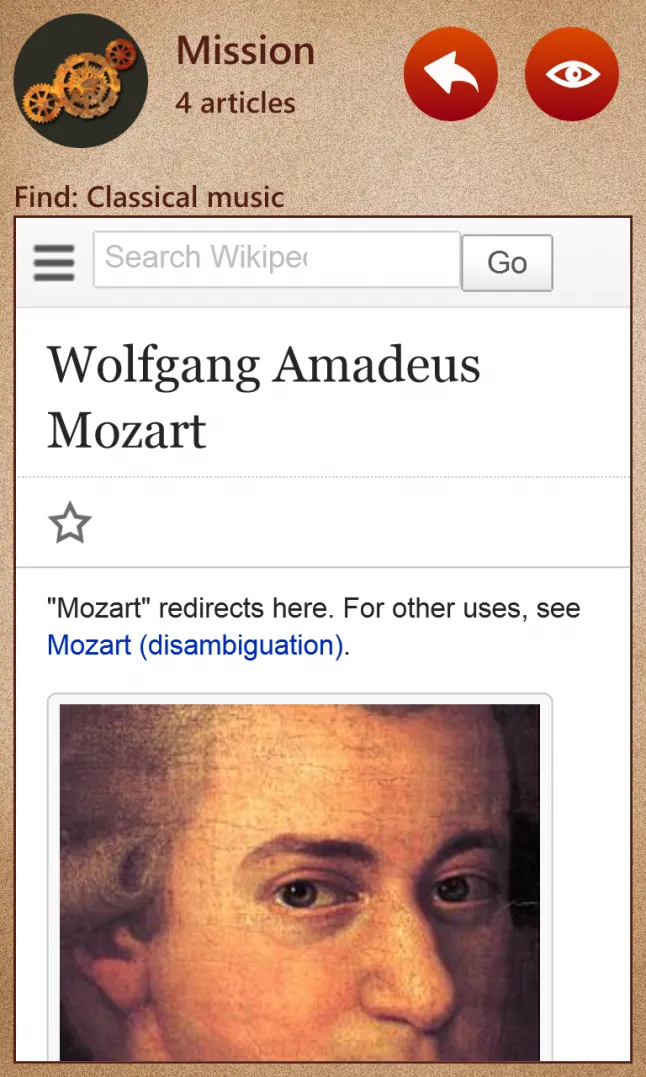 The above mentioned collaboration tells a lot about the state of the world right now, and I find it fascinating. We live thousands of kilometers apart, we get together over Skype, we use Assembla and Skydrive to collect our work, some of us never even met face to face and we do this out of pure passion for development and games in general.

We do not live in the world our parents experienced, and most of the advice my parents gave me particularly about professional life doesn't quite apply anymore to my reality. My folks do not own a Windows Phone 8 and while my father has a decent command of English, he would never play Know Inc. if it was not made by his daughter.

My parents are struggling with my reality, like many people over 60 today. Their generation did not even dream of the wealth of information we now take for granted; they lived through censorship. But we live through the opposite of it, and while I am aware and grateful to live in a much better world, sometimes too much information is almost as bad as too little.

For example, this article claims the recently viral pictures of snow in Cairo are a hoax and debates the hardships we encounter when we are flooded with information on our daily channels and our capacity and willingness to evaluate it. These articles explain why prodigious, serious publications like CNN place Miley Cyrus on the front page when Syria is facing a world threating chemical attack. I fear these facts and fight them if I can; every time a friend gets scammed into sharing an untrue story, I try to speak up and point it out. But it is not enough. The hunt for valuable information and fact checking is important enough to deserve a better marketing campaign, one that can entice people to question what they read and get a better sense of the value of what they share and promote. So when Victor first showed me a game prototype that made players dig information by browsing Wikipedia articles, I got hooked almost instantly.

The prototype - code named Cresson- was generating start and end wiki pages randomly and the challenge was to go from start to end in a minimal number of clicks. It also featured 3 difficulty settings which increased the challenge: easy, if going back should not be counted, medium if Back could be used but was counted as an extra link, and hard, if you were not able to use Back at all. Now take just 2 completely random Wiki pages and try to do that. It really makes you evaluate and question your general knowledge, and it can be quite frustrating.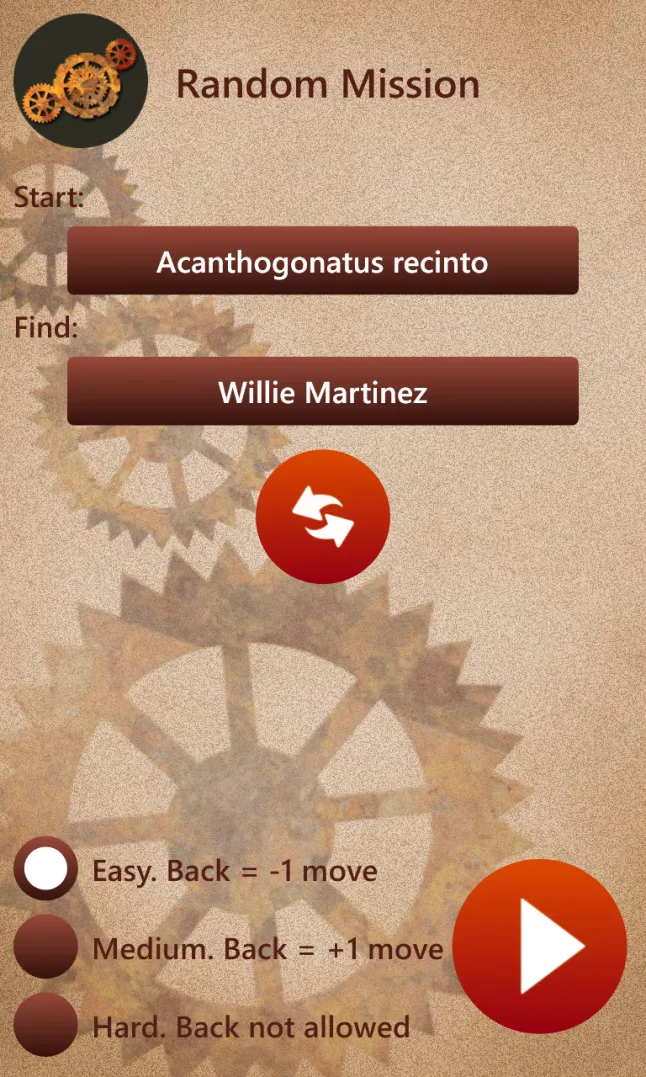 I kept getting lost playing Cresson, going from a random page like Charles de Cazanove to Pachypanchax playfairii (this is a fish, by the way), but I noticed myself reading the articles and learning about various topics while actively trying to complete this challenge. Victor created something of value and with potential, that had to be shared with the world - all we needed was to make it pretty and fun.

I turned to my friend Ruxi and asked if she would be willing to take over the art for this project. She is not a professional artist, but she studied art, and she works as a QA Project Manager at Gameloft. She jumped in enthusiastically and before we even realised it, we were debating a steampunk flavored Wikipedia adventure and already had several great artworks. Ruxi's art was so captivating that we decided to make it the prize of the game - every successful challenge would reward the player with a piece of a visual puzzle. This decision shaped the entire design of the game.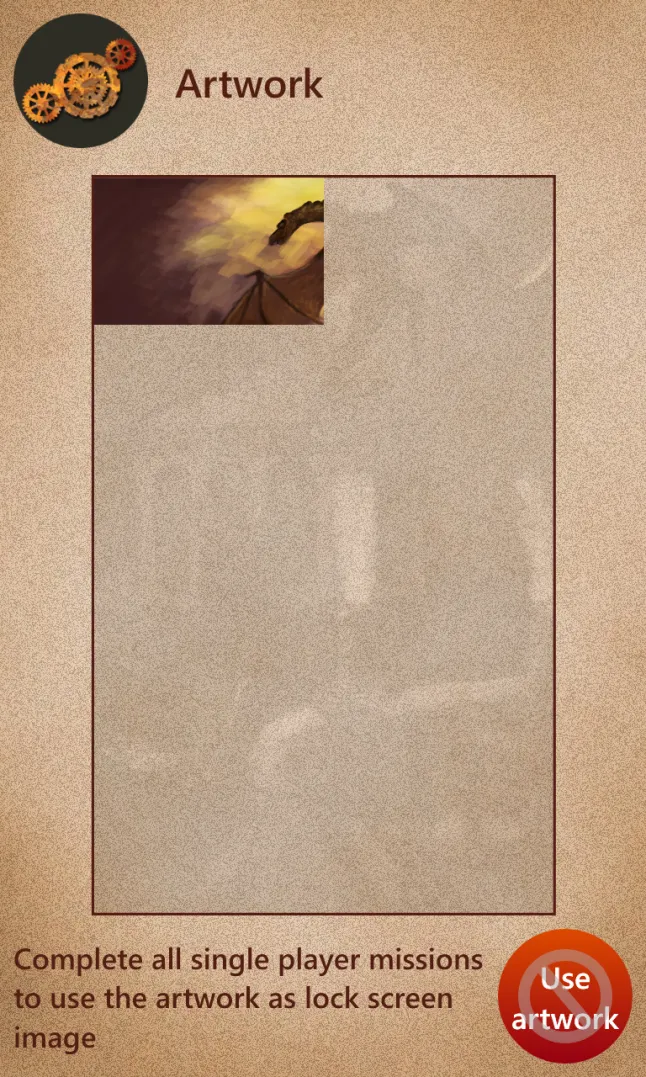 We agreed on 2 game modes: one to serve as a tutorial composed of carefully picked challenges that were progressively increasing in difficulty, and one to let the player roam freely by randomly generating missions - pretty much the prototype, but with a fancy look.

We concentrated on the tutorial. We agreed to make a story out of it, composed of 10 challenges that would take the player through subjects like music, astronomy, technology, politics, education, history, folklore, games, art and philosophy. We wanted to place the player in a "fictional world" flooded with meaningless information, and task him with the discovery and preservation of valuable knowledge. That is how the Know Inc. - Knowledge Restoration Application took shape.

But we were facing some challenges ourselves.

One of the biggest obstacles we had to face was developing for Windows Phone 8, the only platform we are legally allowed to launch on due to some contractual obligations we have at our jobs. Neither me nor Ruxi have a Windows Phone 8, but we did not see this as a problem originally because we could use emulators - and later on, we even bought a device together, to test on. What we did not quite grasp from the start was the fact that we could not share the game with any of our friends. This was quite discouraging for me and Ruxi as passionate indie game makers, but the worst thing of all was that we were not able to get any feedback from the many people that would have happily tested our game.

Another obstacle was our ability to stay focused. We started working on Know Inc. around March 2013, and in June we figured we have enough of a game to constitute a playable beta. We decided to release a private beta, and Victor showed the game around - he is the only one who owns a WP8 and has friends who also own WP8 devices. Based on the feedback we got, we shifted our attention towards delivering a brand new Multiplayer mode. We struggled on Multiplayer for about 4 months, until one day Victor rang the wake up call: we have to launch! So we looked back at our original plans, focused and delivered the two initial single player game modes we wanted in the first place. Once we focused, we managed to finish in about one month and a half.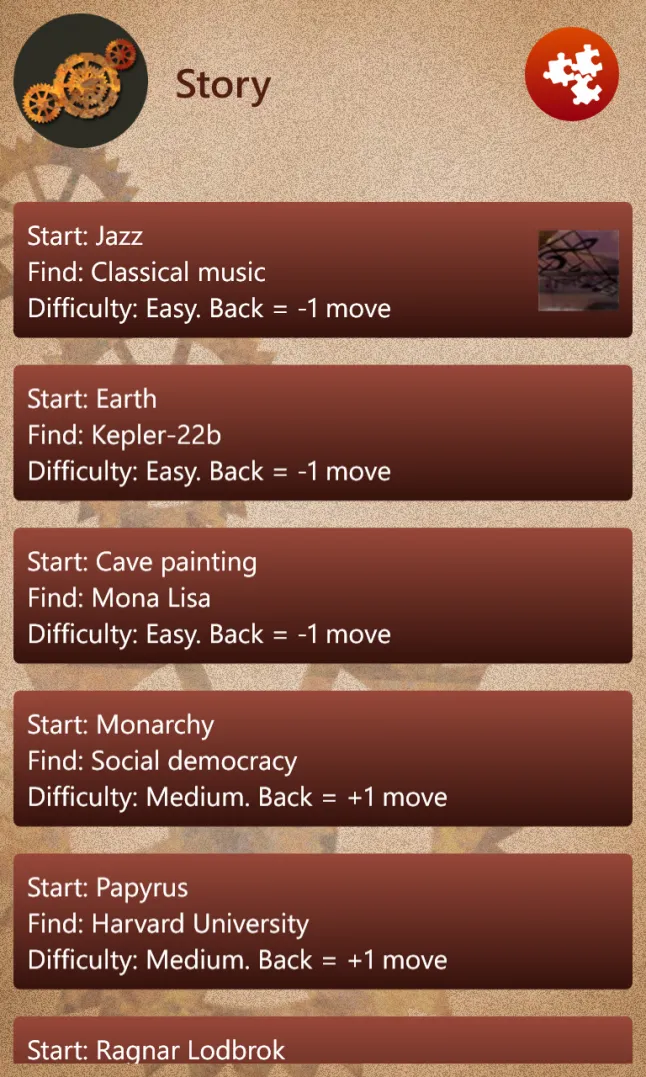 Furthermore, this is our first project and we are still learning to work together as a team. We are still in a process of defining our roles and strengths, and, like any young team, we did not always agree on certain features, which in my opinion, resulted in an application that looks a little rough and can feel less cohesive at times. I saw this project as a puzzle that only needed a hint of a story - perhaps an introduction, nothing more, but Victor disagreed, and wanted to put more emphasis on the story. The result required the player to perform a few additional clicks to get to play, and we have no data to confirm this, but I don't think anyone really reads the introductory text of every mission.

Perhaps our inexperience showed most when it came to release and market the game. The Windows Phone 8 stores are segregated by country and it is quite hard to handle the data separately as it is presented. Even though there aren't many games for this platform, we did not manage to get the spotlight for Know Inc. yet. The application is available on the store in two versions, one free and one that currently costs 99 US cents. The only difference between the two versions is the advertisements - if you pay, you simply do not see them anymore, which allows more screen size to play. Even though until now, we did not sell any copies, we still want to have a fully featured version available for free, because we believe in this project and feel it is more important that people play it and enjoy it, than us making money out of it.

What went right is the fact that we had a well designed mechanic from the start, thanks to Victor. It is simply fun and rewarding to try and reach one Wikipedia article starting from another, and every single session leaves the player with at least one new and interesting fact learned. This is the most important result for us, and that is what we aimed for from the beginning.

I believe having this noble goal helped strengthen the team throughout development and it also made us want to bring this project further. We are now working to bring the game to Windows 8.1 and, while at it, improving the overall experience of the player. We have a bit more space compared to WP8, so we managed to bring some of the functionality up front, and we also created a database of General Knowledge articles that we now use to improve our free form of play.

We are also experimenting with marketing, mainly through Facebook, and we also designed some promotional posters and banners, where we used my cat, Tase, as a model. These efforts, combined, bought us an 80% increase in Page Likes in just a few days, and players seem to get engaged in our activity. What we most hope for is feedback, and not necessarily sales, so we will continue this strategy. Cats always help boosting the traffic :)

Overall, I consider this project a huge success, because we provided an application that tackles important problems and it has a value that precedes money. Know Inc. has been the thread that tied us together as a team.
Developer: Victor Hurdugaci, Ruxandra Nicolescu, Laura Bularca
Publisher: Self Published
Release Date: November 28, 2013
Platforms: Windows Phone 8
Team Size: 3 + Tase The Cat
Length of Development: 9 months total, out of which 5 spent on current launched version
Lines of Code: 40000
Development Tools: Visual Studio 2013
Know Inc. free: available on Windows Phone 8 Store here
Know Inc. paid: available on Windows Phone 8 Store here