Apple's iPhone had its first year-on-year quarterly sales decline ever, and that has resulted in Wall Street dissatisfaction with the world-beating tech company.
iPhone sales dropped to 51.2 million for the three months ended March 26, 2016; the same period in 2015 saw the company selling 61.2 million phones.
Sales for the company overall dropped 13 percent year-on-year, to $50.6 billion. Profits were, however, $10.5 billion, so that puts some of this grimness in perspective. Still, analysts had expected much more from Apple, predicting roughly $11 billion in profits on sales of $51.97 billion.
iPhone sales make up 65 percent of the company's revenues, so a decline in sales is very big news for the company.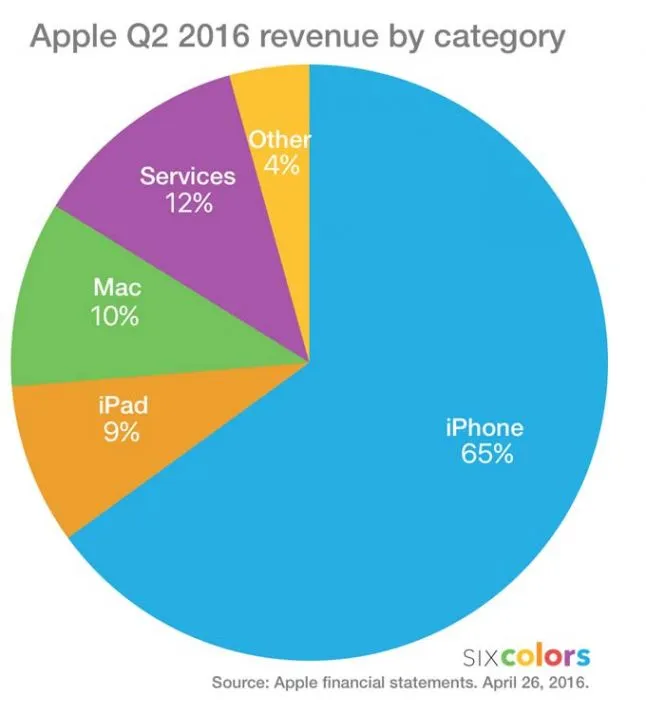 Chart courtesy of Six Colors
You can see historical iPhone sales here:
Of course, this won't likely change much about the popularity of smartphone games -- they're a huge segment of the industry in 2016.