The most dedicated mobile users are spending more time than ever playing games on their smartphones, according to a recent report from the analyst firm App Annie.
In eight of the nine of the countries surveyed, the top ten percent of mobile players saw an increase in daily game time. In the two top countries for mobile games, South Korea and Japan, daily use of the top ten percent now eclipses three hours a day on Android devices.
Following that, top players in the United States, Germany, France, and Brazil typically cap out around an hour and a half of daily play.
While the rest of the report expands beyond mobile game usage, there's still interesting information to be found in the report. For example, more than 65 percent of smartphone users in every country surveyed download at least one new app a month.
In South Korea, China, Brazil, and India roughly 30 percent of those surveyed downloaded four or more mobile apps.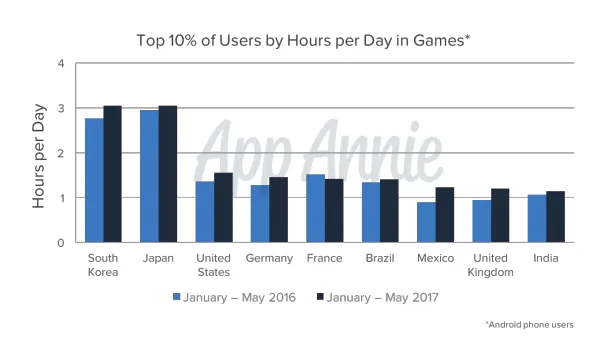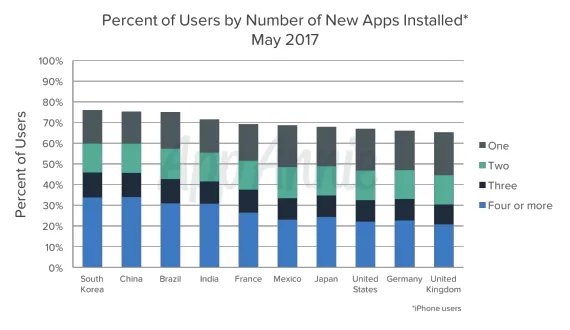 The full report spotlight, including more information about typical daily app usage and download frequencies, can be found online via App Annie.