The strategy/simulation/role-playing genre is huge on PC. That isn't news for anybody who scrolls through Steam for a while or has been playing video games for a decade or two, but its size means it can be tough for a game to make an impact, especially as an indie developer. When you don't have the backing of a publisher like Private Division (in the case of Kerbal Space Program) or the brand recognition of something like Civilization, how can you get people to find your game?
Hooded Horse is a small indie video game publisher that was founded in 2019. It has since grown to have around 20 titles under its belt while still touting a team of just 12 people, at the time of this writing. Like many other indie publishers it has singular focus, choosing to double down on strategy, simulation, and role-playing games.
Right now, it looks to be a good fit. CEO Tim Bender and president Snow Rui sat down with Game Developer recently to talk about their plans for 2023. They spoke about how their love of those genres propels them to not only market and publish games, but also to understand them. Each person on the team has a specialty and a genre they have an affinity for (Rui prefers turn-based tactical games while Bender says he enjoys strategy games that are "halfway" to being RPGs). That all helps the company successfully publish games like Against the Storm, Terra Invicta, or the upcoming historical sim Manor Lords.
"One thing that we constantly see in the marketing, a sort of a misstep with others in the marketing of strategy games, is that if it's done by people who don't understand strategy games," Rui explained. "They stress the wrong things that don't connect with players. By being gamers ourselves and really understanding the types of games that we are trying to market, we can identify the right things to focus on, which really speaks to the players."
OK so you understand the games, now what?
Obviously, understanding the games you're marketing isn't the be all and end all. You still have to give a game you're publishing marketing attention to increase sales.
Hooded Horse starts the process by giving each game the same amount of attention. Of course, if a game suddenly becomes super popular, it might need some extra time, but Bender says that no game gets left behind. He says the company guarantees a minimum spend of $100,000 on each game for advertising and other marketing costs.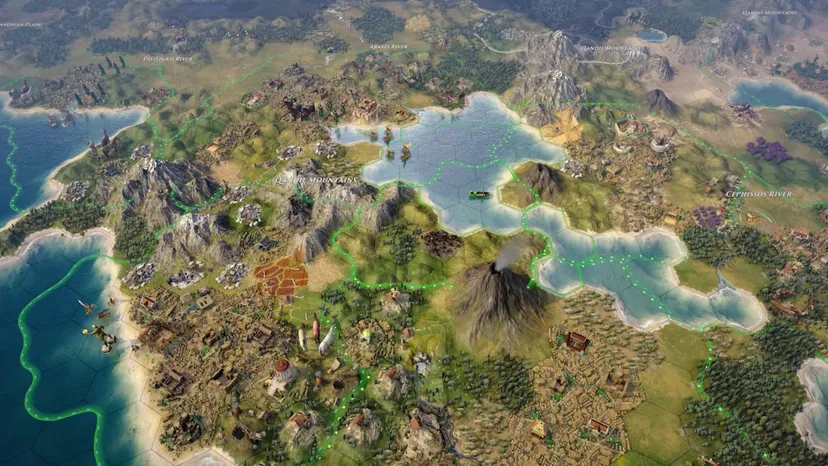 The next step is ensuring discoverability. Steam, where a lot of Hooded Horse's games live, is often inadequate, with a Discover Queue that isn't fine-tuned enough for players' actual recommendations. During my call with Hooded Horse, I checked out my queue, only to find it was pushing games that had a "narrative" but little else.
Hooded Horse doesn't get around that, but it does work within the system. For example, it greatly utilizes the store page to flesh out as much detail as it can on a game. The more information they can give the player on what a game is about and what it can offer, the better. It'll also put out demos as quickly as possible and choose screenshots that carefully show off gameplay, all in the name of honesty about what a game is.
It helps that the games tend to have similar audiences, or are "cross marketable," according to Bender. They might fall into separate subgenres, like city builder or tactical real-time strategy game, but some can potentially appeal to the same players. Focusing on that built-in audience instead of trying to find a whole new one keeps the game targeted directly at those who will actually buy it.
"You can have a little bit more trouble getting exposure and some of the wider ways that you reach players. So instead, you focus in on that niche, and you get the whatever exposure you can, but you really focus on cross [pollination] among the games," Bender said.
Hooded Horse also utilizes the tools at their disposal. For example, there are six team members that are streamers and influencers, so they can target that space. While the team works to target existing audiences, they have two Japanese influencers on staff to help with selling games in that region.
"We find that Japan is a very, very important market for strategy games. It's been sort of, you know, long ignored with many strategy game titles not localized into Japan because there's been some false assumptions… They don't like strategy games," Bender explained. "But all of those are false assumptions. Japan has actually been somewhere around 5 percent of our units sold."
Hooded Horse is a small team, so hyperfocus is almost mandatory, but it's also benefited their games, which continue to sell well for their genre—and even beyond. Manor Lords, a historically accurate medieval sim and city builder created by one developer and set to hit Early Access this year, shot into the top wishlisted games on Steam after Steam Next Fest. (At the time of this writing, it's number six on the global top wishlists chart, according to SteamDB, which puts it right under Hollow Knight: Silksong.) These kinds of games are doing well, according to Bender, because they offer innovative mechanics and can take risks that the AAA studios aren't. And Hooded Horse understands that power.
"This is a genre where we're going to see projects be on par with the best funded projects from the most established studios. And as an indie publisher, that's really exciting, and is one of the main areas why we want to be in this type of game," he said.
How publishers can do right by developers
More than anything, Rui and Bender stressed how Hooded Horse works to change the broken and sometimes exploitative standards in indie game publishing. The big thing is how it wants to change the practice of how the publishers have to recoup 100 percent of costs on a game before the developers see a dime. So if a game doesn't do well, which could be traced back to a publisher not giving it enough attention or failing to market it properly, the publisher will still potentially make money, but the developer will suffer.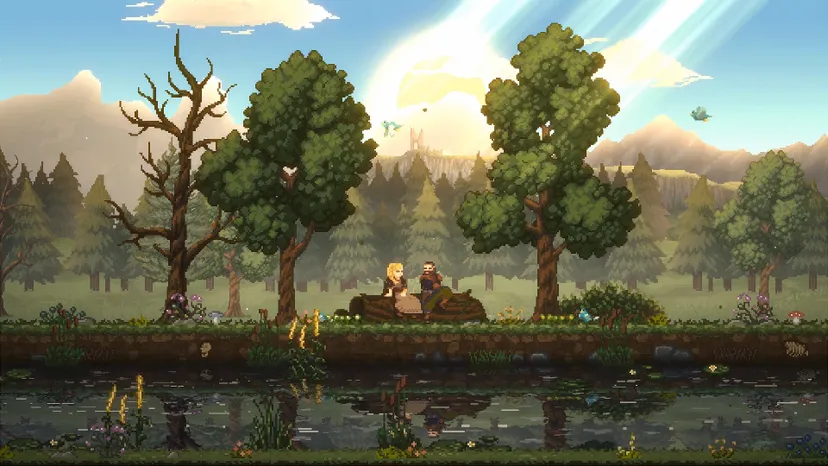 "That is a great model for publishers. But it's a terrible model for developers because it constantly traps the majority of developers into a cycle, where they're not only not getting good results from a game, they might not make any money from the game," Bender said. "That model has become way too accepted within the industry."
While all of its games have been successes in terms of sales (72,000 units at minimum and 255,000 at most, according to Bender), Hooded Horse takes on multiple games in a year. If one game does well, the publisher is good while it works on smaller games that might not completely recoup those costs. That hasn't happened yet, but it will.
"We won't achieve one hundred percent. Eventually we'll have a problem. We know nothing's perfect, but we're going to we're going to aim for one hundred percent and we're going to get as close as we can to make sure that every single developer ends up with a good result," Bender said,
In the end, though, it's about supporting the developer to make sure they have the time, the money, and the resources to get their best result. If the game needs to be delayed, allow them to delay it. If the game is in the best shape, gets the appropriate amount of resources, and is marketed to the correct audiences, it has a good shot of making money and making the developers happy. And in the end, that's the publisher's job.