GDC 2023 kicks off next week, and if you're anything like us, you're still frantically putting your schedule together and setting up meetings. Every year, thousands of game developers descend on Moscone Center in San Francisco, and a solid chunk of those devs are first-timers.
Whether you're a student entering the industry or a developer making their first trek to the (not-so-Forbidden) West, you probably have twenty thousand questions about what you should be doing at the show. And if you don't...maybe you at least have one question?
Whatever your story, you'll probably want some help navigating the ins and outs at GDC. And last week, friend of the show (and site) Brandon Sheffield swung by to share his best practices for GDC at our GDTalks presentation series.
Sheffield's full 101 session is worth watching, but if you're in a rush, we've gathered some of his most salient tips for making the most of this year's event.
Know what your pass will get you access to
It's not unusual for GDC attendees to be confused about what sessions their passes will get them access to. There's the all Access pass, which does cover everything (and comes with a subscription to the GDC Vault). GDC Core passes cover sessions on Wednesday through Thursday, and Summit passes cover sessions held on Monday and Tuesday.
Expo pass holders will be able to access the Expo floor in Moscone North and South, and check out the Advocacy track and sponsored sessions. Sheffield called out that Sponsored sessions can often be the most useful for first-timers, since they often have breakdowns on how to use common game industry tools or can serve as good networking opportunities to connect with major employers.
If you have a Friday-only Expo pass, that will get you into the same content groups, just on Friday.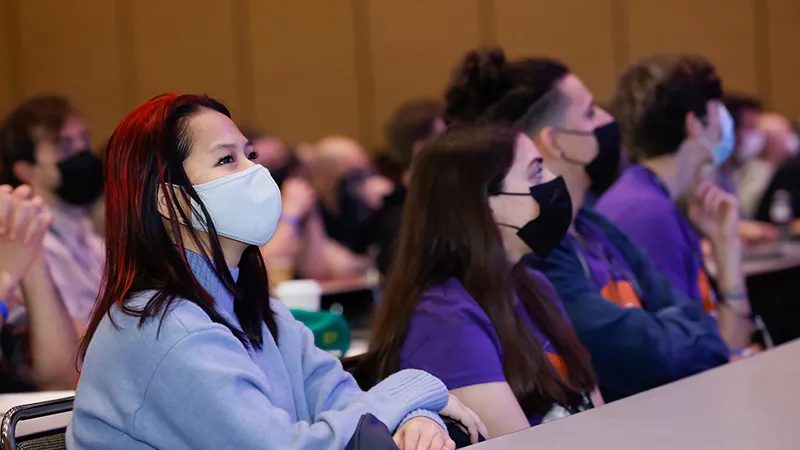 If you're sweating that your pass might not get you into all the talks you want to see—you can breathe easy. First, as Sheffield pointed out, GDC covers a lot of topics, and you should already plan to narrow your schedule based on the kinds of talks you want to see.
Second, if you miss a talk at GDC, you'll be able to catch it on the GDC Vault.
Know what the different types of sessions are
Sheffield broke down what GDC attendees can expect out of each session type:
Lectures: These are dedicated talks by one or more speakers in a presentation format.
Discussions: These are moderated conversations with multiple speakers, often with audience participation or a Q&A forum at the end.
Workshops: These are intensive courses on specific topics (like the Game Design workshop).
Roundtables: These are open discussions where all attendees are encouraged to participate, also led by a moderator. These are not recorded so that attendees may speak freely.
Sponsored sessions: These are sessions from GDC's various sponsors.
Special Events: These are special events held at the GDC Main Stage. These include the Main Stage presentations held on Wednesday, and the IGF and Game Developers Choice Awards held later in the evening.
How to network efficiently
Networking can be hell, especially in an industry propped up by introverts. GDC 2023 attendees will have plenty of chances to connect with other game industry professionals on the show floor and at other events, and Sheffield shared some tips for anyone unsure of how to connect with their fellow game developers.
First, the best advice he said he had was that you should concentrate on networking with your peers over high-profile industry figures. "You're more likely to succeed by befriending people that are at the same level as you and growing with them than by trying to get a favor from Shigeru Miyamoto," he quipped.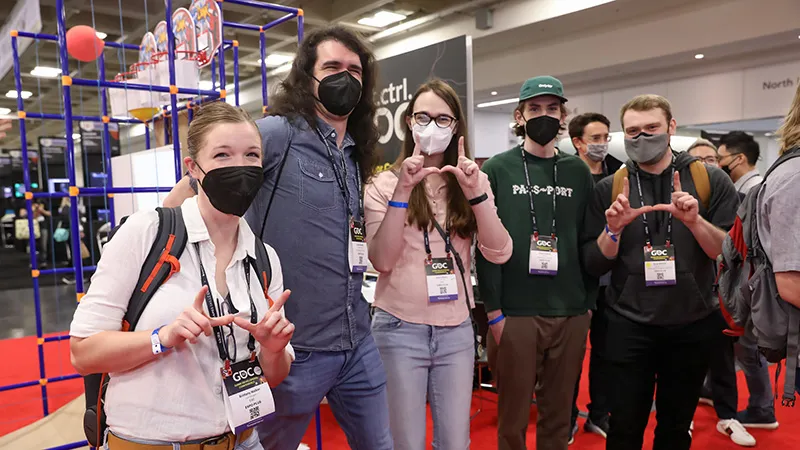 Being friendly to anyone you encounter is always good advice, and so is having some form of business card. In a COVID-19-afflicted world, the cultural uses of business cards has shifted slightly. Sheffield said he would still be bringing and using them, but he noted that some folks are just relying on digital business cards.
If you're ever unsure of how to interact with your fellow attendees, the GDC Code of Conduct is as always, a good primer on how not to behave at the event. No hate speech, discrimination, or unwanted interactions will be tolerated. If anyone makes you feel uncomfortable while you're networking at GDC, the Conference Associates and GDC staff can assist.
Being mindful of COVID-19
GDC 2023 will be the second in-person conference since the beginning of the COVID-19 pandemic. Attendees heading to the show will be required to present either proof of vaccination or a negative COVID-19 test in order to enter Moscone Center.
Sheffield dug into some additional details folks can use to minimize their risk for exposure to COVID-19. First, there will be colored stickers available for attendees that can help signal your physical comfort contact level. Red means "don't touch me and be careful with proximity," yellow means "I'm okay with talking but no touching," and green means "high-fives and hugs are welcome."
Hand sanitizer will be available throughout Moscone center, and though wearing a face mask is not mandatory, it is highly encouraged. Sheffield noted that he personally plans to wear a mask at all times during the event.
Other useful on-site resources
The GDC show floor will feature more extra resources and gathering spaces in 2023 than in any year before. Returning features include an on-site job board, the alt.ctrl.gdc and IGF pavilions, and community spaces, where developers from dedicated disciplines can gather and jam on projects.
GDC 2023 will also feature new health and wellness spaces for attendees. These include lactation pods that are now in Mosconce Center, a prayer room for anyone with specific religious needs (you can enter by picking up keys at the show office), and a "quiet room" to help folks decompress from the hustle and bustle of the event.
If you have leftover hygiene products from your hotel room or various gift bags, you'll be able to drop them off at the Indie Giving Hygiene Drive located in South Hall.
Bike-riding attendees will be able to make use of the first-ever bike valet located in the Paseo Alleyway near the vaccine check point.
For more information about on-site services at GDC, be sure to check out the GDC website.
Fight the FOMO
We'll close out this quick primer on Sheffield's full presentation with a word about FOMO—or "the Fear Of Missing Out." It's the sensation of worrying that you're not doing enough or doing the right things at an event like GDC. You might have a good evening out after the show, then go on social media and see pictures from another fun event you didn't even know was happening.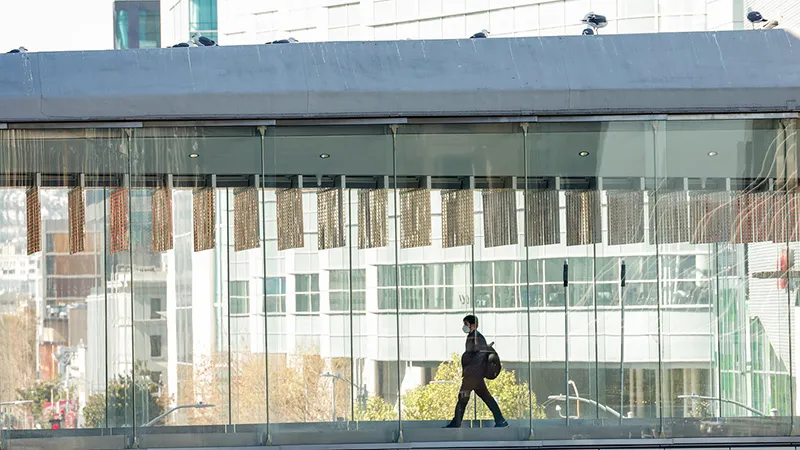 "Don't worry about it too much," Sheffield stressed. "It's really common to worry that you're not doing enough and that everyone is having a better time than you, but there's nothing you can do about it."
He encouraged attendees to ensure they don't overexert themselves (and stay hydrated), because no one person can literally do everything at the show. It's a good time to enjoy the events you can do, connect with your peers, and kick off a new chapter in your video game industry journey.
For more free sessions from our GDTalks series, check out this page for information on upcoming events.
Game Developers Conference and Game Developer are sibling organizations under Informa Tech.