Jason Graves is the maestro behind some of your favorite video games. The award-winning composer has worked on a vast compendium of projects that includes titles and franchises such as The Order: 1886, Far Cry Primal, Call of Duty: Warzone, Moss, Until Dawn, The Dark Pictures Anthology, several Tomb Raider games, and the original Dead Space trilogy.
It's a roll call that highlights Graves' willingness to experiment with genre, take risks, and venture outside of his comfort zone in pursuit of that rarest of things: originality. During a chat with Game Developer earlier this year, Graves said every project he undertakes begins as an "anxiety inducing experience," but suggested that's precisely what every composer–whether they've been around the block or are just starting out–should feel when gazing at the blank page.
He says the chance of unearthing something original is tied to the sort of risks you're willing to take as a musician. "The more you're risking things–and it could be a personal risk, because you're trying something new–I think the greater your chance of coming up with something original," he says.
For anybody who's starting out, and perhaps doesn't have the luxury of being able to choose their projects, Graves suggests that risk-taking might take the form of creating a demo that meets expectations while shunning convention.
"Even if you can't pick your projects–and this is something I always do–when you have to do a demo for a game and get told 'we want it to sound like this,' you want to get close to that remit in order to get hired, while also veering as far away from it as you can to deliver something original," he adds.
"Sometimes it's like playing cards. So, I might do exactly what I'm asked during the pitching process and then run in the opposite direction after I've been hired. Usually, that works really well, because they already know I can do what they asked, so it gives me more freedom to experiment and say 'okay, but what if we try this?'"
Find your bandmates
In Graves' experience, anybody who wants to find success and longevity in the world of game audio needs to learn how to collaborate. "You need to get to know someone personally and establish an open relationship, rather than just throwing the music over the fence and saying 'I hope it works,'" he explains.
Using his long-standing relationship with Supermassive Games' audio director Barney Pratt as an example (Graves has worked on six of the studios' projects to date), he says that Pratt is always providing him with feedback on everything from the tracks themselves to how they're being implemented, allowing the pair work together to ensure all aspects of the soundscape are pitch perfect.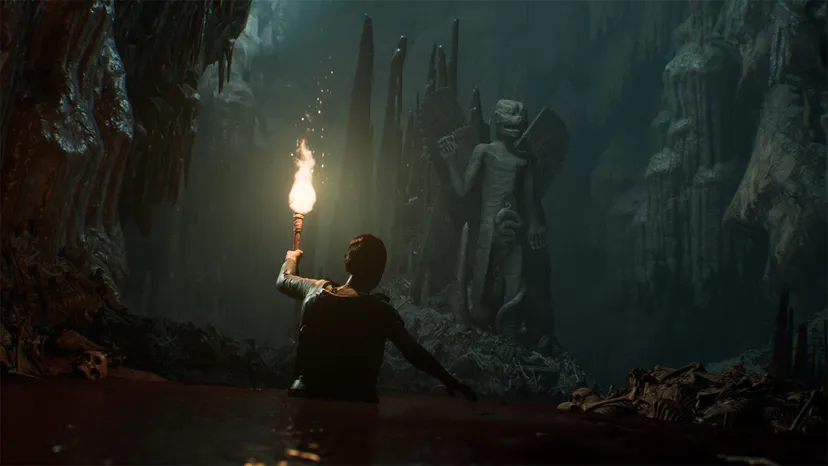 "He'll ask me if everything is being implemented correctly. For example, am I happy with the balance of sound effects and music?" Graves adds "Then I'm doing the same thing, making sure the team has enough stems or checking if they need more variety so the scene can play out a different way."
We ask how Graves balances the desire for constant communication without compromising his own vision, and he suggests that one of the biggest factors is that he doesn't like to actually talk about music. That might sound slightly counterintuitive, but what Graves means is that he doesn't like to talk about scoring games using "musical terms."
The reason for this is twofold. Firstly, a lot of people aren't classically trained, so that in itself creates a barrier. Secondly, even if someone is classically trained, Graves says it's still easier to discuss music terms of emotion so the composer isn't being told to (quite literally) hit specific notes.
"Don Veca, the audio director for Dead Space, was a bass player who played in jazz combos. He knew harmony, orchestration, and instrumentation, and we still never talked about [music] in that way," Graves continues. "He would just say 'it needs to sound more tense' and leave the interpretation up to me. So, I would say 'okay, more tense. I want to put some scratchy strings up high' so I can fulfil what he needs. But it was never overbearing."
March to the beat of your own drum
In the end, it doesn't matter whether you're classically trained, have been a piano prodigy since the age of four, or only ever dabbled in the triangle. For Graves, the only golden rule is that you play to your strengths–irrespective of what those might be–and follow your strange, offbeat ideas whenever they fizzle into existence.
"I worked on Far Cry Primal and did a presentation on that at GDC years ago. During that talk, I had everyone close their eyes while I played a 60 second excerpt from the score," he says. "When they opened their eyes I showed them a picture of one of the big cavemen [in the game]. I explained that when I saw that specific piece of artwork I knew exactly how I wanted to approach the score, because I immediately thought, as a drummer, what would it sound like if I took some sticks and started banging on all these wooden items and stone artifacts?"
When writing that score, Graves says he was absolutely terrified. There was a moment when he was recording himself stirring a bucket of dirt with a $3,000 microphone and–given this was only for the demo track–wondered if this might be the "stupidest thing I've ever done." The Primal dev team, however, loved it.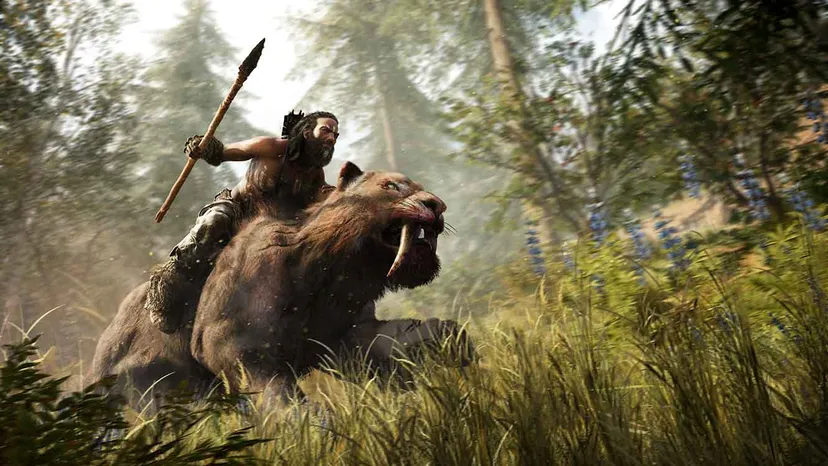 Those moments where the self-doubt creeps in are potentially unavoidable, but if you trust in your specific process there's a good chance it'll come good in the end. "I'm just a drummer, man," adds Graves, perhaps underselling his musical ability somewhat. But therein lies the point. It's that background in percussion that has imbued Graves' work with a sense of physicality and texture that separates it from the pack.
"I always saw being a drummer as my biggest handicap," he continues, "because all of my other composer friends were pianists or violinists. Meanwhile, I'm over here like 'I can hit things.' Then Dead Space came around and I started using these, to me, very natural rhythms and syncopated hiccups to throw the listener off guard. Other composers would come up to me and ask how in the world I came up with those rhythms, and that's just me playing the drum set. The orchestra became the drum set. I realized then what I considered to be my weakness was probably my greatest strength."