Gearbox's Borderlands franchise (and other games of its ilk) emphasize cooperation among different skill sets, and that fittingly applies to how the franchise is made. During GDC 2023, creative director Matt Cox and senior producer Kayla Belmore talked about ensuring cooperation between the two key parts of game development: design and production.
Much like how they were open about the importance of mental health, Belmore and Cox's session talked about the importance of collaboration between their respective departments. As Cox noted, the studio's 2022 game Tiny Tina's Wonderlands benefited from the two of them having already come to an agreement on "the intersection of scope and quality." Because a game's quality (and sales) depend on both groups working together, an active effort was made to have that cooperation reflect on the team. Belmore added that doing so helped them avoid toxicity that's undermined several games and studios across the industry at large.
There are two developers inside you
Cox brought up three pillars of development during Tiny Tina: scope-minded creative direction, quality-minded production, and whole health advocacy. For the first two pillars, he talked about the importance of making achievable design goals from the start of the project. "The goal is not to have no scope [creep]," he said. "The more you can prepare and buffer that from the beginning to the best of your ability, the better [the game's] development is going to be." Further, he stressed that transparency with team leads at all times was critical, along with reporting issues early on.
"We want all the teams to be very aware of the challenges every moment of every milestone. [...] Every choice affects more than just you in your seat, and that's an okay thing to teach in the design department."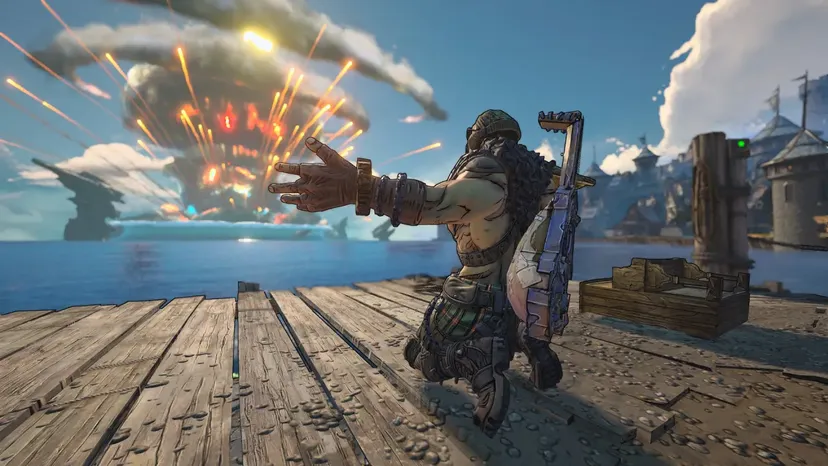 By that same token, he said that every designer hits a point where they "have to buckle down and fully embrace the limitations of time and scope." Innovations have to be carefully chosen, he continued, but that's not necessarily a bad thing. He argued that knowing those constraints existed would allow for creativity to spark, since it allowed for some proper grounding to one's ambitions. A designer's job is to bring something new to the project—or, if it's a sequel, then the overall series--but that doesn't equate originality. "Effective content is better than original content for the sake of being original. Sometimes it's better to be effective than original."
On Belmore's end, she brought up keeping the team (and project) on point while being as flexible as possible. "No plan survives first contact," she said. "Something is going to go wonky. [...] You have to be as open-minded as possible." It's ultimately inevitable, and the only way to move forward is just to make a new plan and have the team achieve its goals with the new constraints in mind. It's equally important to ensure that those constraints are understood by everyone on the team.
Producers can't control it all, but she added that it doesn't mean things are completely helpless. It falls on project producers to advocate for their teams when constraints such as resource issues, "very, very real deadlines" (or a pandemic, for instance) mean a team doesn't have everything needed to make the project good. "For any leader: you have to say the words, you have to say that the limitations are there." However, Belmore said flexibility is important, and that saying 'no' won't get anywhere. Instead, she advocated for "negotiation before negation," wherein providing context to team members and properly managing expectations was the way to go.
Tiny Tina improved because of cross-department cooperation
As a point in negotiation's favor, Belmore told a story of a designer on Tiny Tina with a reputation for having vague ideas and had approached her late in development about a change to one of his missions. Before pitching his changes to Belmore, the designer had already gotten approval from the other departments (such as level design and art, effects, etc). "He figured it out, talked to everybody, he understood the pipelines that would be impacted by those changes."
By her own admission, being so rigid would've killed the change then and there, and would've been to Tiny Tina's detriment. "That bit of mission became a fan favorite...if I had just said 'no' out of principle because it was late in development, the world would've been robbed of that super fun moment." Worse, shooting that designer's idea down would've led to an erosion of trust, and had an effect on the team as a whole. "If you break trust, it'll take you 10 times longer to get it back," said Belmore.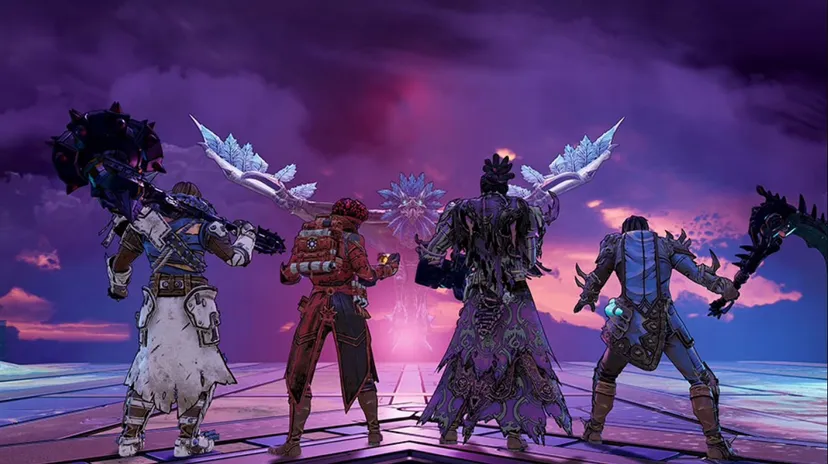 With the various departments all in relative sync, Cox found that it made giving and receiving feedback on Tiny Tina an easier process. It was easier to identify the spots where the game needed improvement to ensure "the most value for the lowest impact." As an example, he brought up how the game's intro had to be tweaked so as to better describe the 'game within a game' setup of the game. "That connective tissue wasn't working very early," he revealed, "so we had to make a lot of changes fit. [...] We were more quick on how to act and how to compromise so that we could make the first hour of the game the best experience that it could be."
Conversations like those "aren't easy to have," added Belmore, but she said that Cox approached her with the express desire to make the opening hours impactful, even if it meant removing other parts of the game. That transparency made it "super easy" to get the information needed to tweak things to his desires, or at least relatively compared to how it would've been otherwise.
Closing out the conference, Belmore and Cox were asked about who at Gearbox was responsible for creating the "cultural manifesto" the pair had in place during Tiny Tina's production. While the asker said the question was meant to be tongue-in-cheek, Belmore's answer was anything but: "It falls on leadership in the industry. [...] We're very fortunate at Gearbox to have the autonomy we have because we're supported by leadership. They allow us to do what we need to do, make sure that it's working well, and they don't ask too many questions."