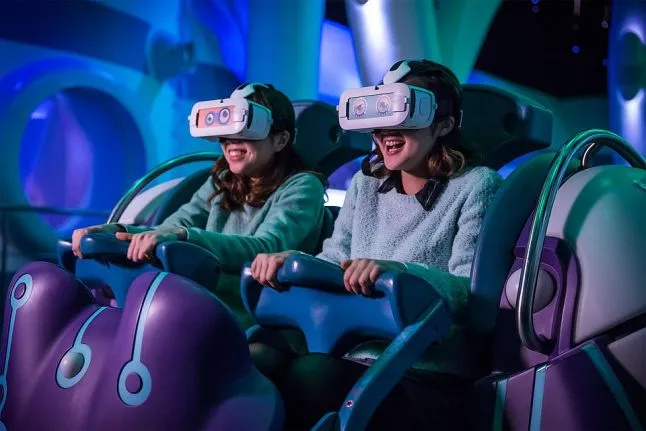 Universal Studios Japan released a new attraction as part of The Cool Japan zone, the Kyary Pamyu Pamyu XR Ride, kicking off a new generation of attractions.
The ride is a high-speed roller coaster (previously named "Space Fantasy") with rapid acceleration, sudden upturns, abrupt falls, wild turns, and other wild motions. Guests must wear special VR goggles while riding in the attraction. The already popular Space Fantasy spinning coaster was enhanced to create an even more out of control experience in the form of KPP XR Ride. Kyary Pamyu Pamyu herself is a pop icon in Japan, driving even more interest about the attraction.
XR Rides go far beyond virtual reality, stimulating an all-new "sixth sense" of excitement, something that's never been done before. These rides take you to a new world of sight and sound through incredible advances in virtual reality and bring them into perfect sync with the type of excitement you can only get from a theme park, like the sense of rushing gravity, or even impossible experiences in a 360-degree world, such as a 600-feet drop.

According to VR Coaster, a pioneering company in this field, "Almost any roller coaster can get equipped with the VR Coaster hardware, consisting of a position sensor and the VR Coaster Black Box. VR Coaster equipment is a reliable and robust onboard hardware system, developed for the tough conditions of a roller coaster." In fact, any park attraction, even the old or obsolete ones, can be transformed into a modern 4D experience.
The experience immersion itself relies also on the processing power and image quality of the VR headgear, and it is a market race that big companies are digging in, including Google, Facebook, Microsoft, Sony, and Samsung.