Originally posted on: http://www.berathen.com
If you haven't seen the movie trailer for this video game movie featuring characters like Bowser, Dr. Eggman, and Zangief then check it out here:
http://disney.go.com/wreck-it-ralph/

As a very nice tie-in for the movie, the folks at Disney have provided a flash game promoting the new movie Wreck It Ralph coming out November 2nd. The name of the flash game is actually Fix-It Felix Jr which is the name of the fictional arcade game Wreck It Ralph is from.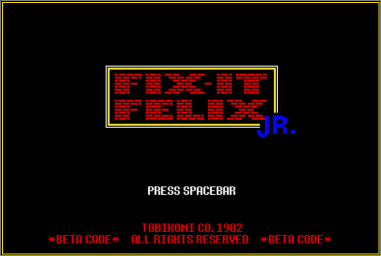 The game does a really good job of capturing the feel for an 80s arcade game. The loading screen even asks you to insert a coin!
As for the actual game play you'll be playing the role of Fix-It Felix who has to save the apartment complex from Wreck It Ralph who is destroying the place with his freakishly huge fists. You use the arrow keys to move Felix from window to window and press space to repair part of the window. Some of the windows have two broken panes rather then one and require you to hammer away at it a second time. While you're fixing the glass Wreck It Ralph continually punches the building knocking down bricks which can knock out Felix.
As the levels progress green and blue bars start to appear between window panes preventing you from going directly to an adjacent window. As if that wasn't enough birds start to spawn from the sides of the screen and will knock out Felix if they get into contact with him. Luckily this game isn't an actual arcade game and you don't need thousands of points to gain extra lives. At random points of time inhabitants of the apartment complex will peer out of the fixed windows and sometimes leave behind a freshly baked pie. If Felix can dodge falling debris and birds in order to make it to the pie then his hat glows for a second and you gain another life.
The sound effects are nice and fit the feel of the game, but if you've watched the trailer for the movie you'll definitely notice that some sounds and the 'fix all the windows on this level' power up are missing. Despite these missing elements I still really enjoyed the game and think anyone who enjoys old arcade games should definitely give this game a try.