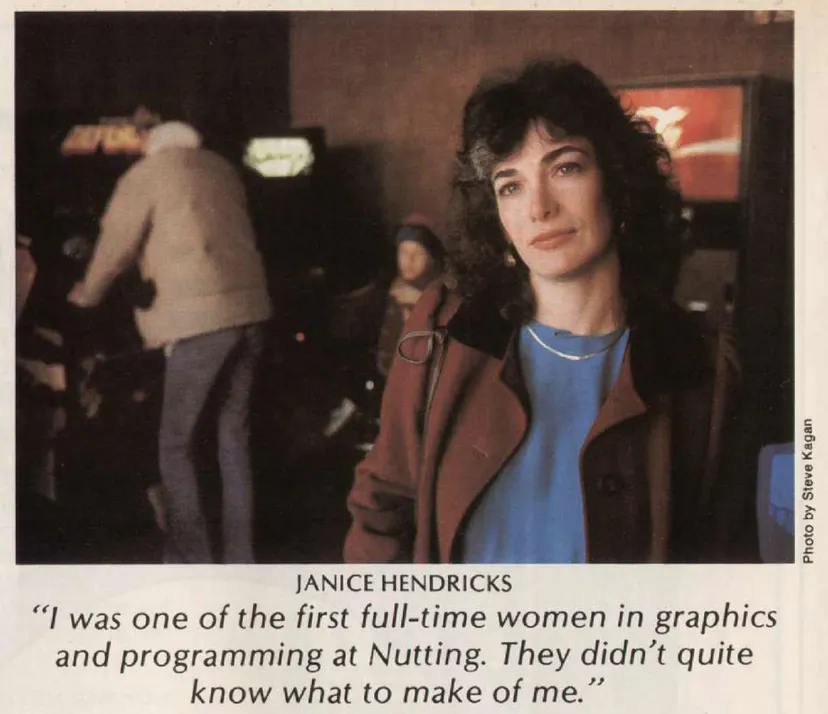 So over on Tumblr I run a page called http://oldgamemags.tumblr.com/, and recently came upon magazine called "Video Games", published between 1982 and 1983.

Within a lot of these issues were well written articles on a lot of things at the time -- and they're absolutely fascinating. Being around before and after the crash makes it quite unique.

Starting off with Issue 8, March 1983 - Welcome to the Club! An amazing article written by Ann Kreuger about the role of Women in developing video games.
Here's a good start:



In my research, I turned up 15 women in positions that are not related to promotion, publicity or advertising.
In the article she talks with Dona Bailey, one of the creators of Centipede, Sue Forner, an artist on Professor Pac-Man, Janice Hendricks who designed the art for Joust, Lynda Avarett, Sue Currier and Roberta Williams. Fascinating!
Follow oldgamemags on Tumblr for more awesome scans from yesteryear! And thanks to DP library for the original scans.